For many fans, the enduring memory of last year's MLB postseason had little to do with the world champion Houston Astros. Eight games were played last October at Citizens Bank Park in South Philadelphia, but it felt like 80. Each contest was a cauldron of passion, noise and topsy-turvy baseball action. The re-emergence of a storied franchise on the largest stage, with some of the game's most electrifying stars leading the way, was the playoff highlight, even if the Phillies came up short in the end.
This year, they enter the postseason with expectations of winning it all, while their wild-card round opponents, the Miami Marlins, are in uncharted territory. Miami is participating in just its third full-season playoffs in franchise history. The last two appearances, in 1997 and 2003, ended in shocking, victorious fashion. 
It would be even more stunning for this Marlins club to do the same. They endured a cavalcade of injuries, particularly on the pitching side, to survive the NL wild-card mayhem, limping their way to the finish line with high spirits and immense belief courtesy of first-year skipper Skip Schumaker.
The Phillies are a behemoth. The Marlins are a pesky upstart. Look no further than last year's Phillies wild-card round to see how things don't always go according to plan.
When are they playing?
Who's pitching?
The Phillies clinched the top wild-card spot days in advance, and so, their starting pitching is lined up perfectly. That means Zack Wheeler in Game 1, Aaron Nola in Game 2 and Ranger Suárez in Game 3. While Miami didn't have that same luxury, clinching a postseason berth on the season's penultimate day, their top 3 (healthy) starters are lined up anyway, by the grace of the baseball gods. 
Injuries to reigning NL Cy Young Sandy Alcantara and rookie sensation Eury Pérez leaves the Marlins rotation far from full strength, but Game 1 starter lefty Jesús Luzardo looks like a tricky match-up for a lefty-dependent Phillies lineup. Miami will need that Game 1 win; Braxton Garrett and Edward Cabrera, their Game 2 and 3 starters, are much bigger question marks.
Who has the better lineup?
That's like asking which city has the better beaches, but the opposite. It's Philadelphia by a country mile, especially with Miami's best hitter, Luis Arráez, unlikely to start with a bum ankle. The two clubs' full-season statistics are closer than you'd expect, but that doesn't account for a hobbled Arráez and the rejuvenated version of Trea Turner. 
Philly is third in runs scored since Aug. 1; Miami is 21st. Miami's lefty-heavy bullpen might help neutralize Philly's lefty bats in Kyle Schwarber, Bryce Harper and Brandon Marsh, but the Phillies lineup is still far and away the superior unit.
What are the X-factors?
Can Luzardo, phenomenal in his previous three starts, keep the score close in Game 1? The longer things remain tight, the more that favors Miami, who has a preposterous 33-13 in one-run games and has scored more runs this season in the seventh, eighth and ninth than Philadelphia.
Can the Phillies handle being the favorite? Last year, they made September memories with a backs-against-the wall mentality. Now, this club is expected to trounce the subpar Marlins. How does that change the calculus?
Who's going to win?
Last year, the Phillies traveled to St. Louis as underdogs in the wild-card round, chugged a pregame keg of Four Loko and began their improbable October with a remarkable ninth-inning comeback in Game 1. They were a club playing loose, with irrational confidence and nothing to lose, just like the 2023 Miami Marlins. Now on paper, the Phillies are far and away the better ball club, but sometimes paper burns and in a short series, anything can happen. 
That being said, I'm picking Philadelphia. The talent gap here is substantial. Schumacher did a spectacular job dragging this flawed and injured Marlins club to the postseason, but I think the Phillies are just too good.
Jake Mintz, co-creator of the Twitter account Céspedes Family BBQ, writes about all things baseball for FOX Sports. Follow him on Twitter @CespedesBBQ.
---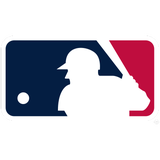 Get more from Major League Baseball Follow your favorites to get information about games, news and more
---