What have we learned thus far in Week 3? FOX Sports' staff of NFL writers joined forces to deliver insight and analysis from around the league. 
In this weekly story, we'll tell you what we noticed, what we heard and what to keep an eye on next.
It's time for Bengals fans to worry
Just four weeks are in the books, but this Bengals season is starting to spiral out of control. They got blown out at Tennessee on Sunday, falling 27-3 to drop to 1-3 on the season. Wide receiver Ja'Marr Chase expressed frustration after Sunday's game, telling reporters, "I'm open. I'm always f***ing open." 
Part of the issue, of course, has been Joe Burrow's physical limitations. The calf issue that forced him to miss most of training camp has seemingly impacted his ability to throw deep and his timing with his receivers. It's hurt his effectiveness outside the pocket, which limits the chances for extended plays the Bengals have been so successful at in the past.  
But Cincinnati's issues are also about the ineptitude around Burrow. It's their lack of a run game (they had just 72 rushing yards against the Titans). It's the offensive line, which gave up nine hits and three sacks to the Titans, despite deploying a quick passing game. It's the run defense (dead-last in the league entering Sunday). It's the chunk plays allowed. Tennessee on Sunday completed pass plays of 44, 38, 24 and 22 yards — and run plays of 29 and 22 yards. 
The 1-3 Bengals are in last place in the AFC North entering Week 5, and what they're showing on tape doesn't offer much optimism moving forward. —Ben Arthur
Adam Amin and Mark Schlereth on Titans' impressive defense, what the Joe Burrow injury means for Bengals
CMC for MVP? 
Despite the love and adulation Brock Purdy receives for taking the 49ers offense to another level, the arrival of Christian McCaffery in the middle of 2022 can't be undersold. 
The superstar running back has given Kyle Shanahan a unique weapon to build around and his versatility has transformed the 49ers offense into an unstoppable machine. Part of the unit's success stems from CMC's dynamic running skills between the tackles and on the perimeter. He is a rare find as a downhill runner with A-plus vision, burst and shake. 
The 49ers have taken advantage of his skills as an explosive inside runner by featuring more gap-scheme runs that allow him the attack and flow behind a pulling linemen. In addition, the 49ers have mixed in some off-tackle and perimeter runs that allow him to get to the edges to utilize his soles, quickness and cutback ability. 
With CMC also creating mismatches in space as a route runner and playmaker, the 49ers' passing game features more screens, swing and option routes that put the explosive playmaker in space in one-on-one tackling situations. Given his shake-and-bake and wiggle, the odds tilt in CMC's favor when he touches the ball in space. 
Against the Cardinals, the football world had a chance to see the former All-Pro go to work as the centerpiece of the 49ers offense. McCaffrey amassed 177 scrimmage yards on 27 touches with four scores. The spectacular game represents the third time that he has topped the 100-yard mark as a rusher this season. 
Given the declining value of running backs, CMC's production and performance is noteworthy in a pass-centric league. He is the best runner in the league but makes contributions in so many ways that he deserves to be labeled "OW" (offensive weapon) based on his production as a runner-recover. If he continues to post ridiculous numbers as the focal point of the 49ers offense, he could see a rare honor attached to his name at the end of the season: MVP. —Bucky Brooks
How 'bout them Cowboys? Or who are them Cowboys?
The Dallas Cowboys have three of the most dominant wins in the NFL this season, pounding the New York Giants, New York Jets and New England Patriots by a combined score of 108-13.
So how do they explain that they're also the only team to lose to the lowly Arizona Cardinals this year?
Maybe there's no logical explanation, except that when the Cowboys are good, they're really, really good, and when they're not it has the potential to be ugly. That won't calm the fears of nervous Cowboys fans, even after they beat the Patriots 38-3 on Sunday, handing Bill Belichick the worst loss of his career.
That probably shouldn't have been surprising. The Cowboys are 9-1 after losses over the last three seasons and the Patriots — like the Giants and Jets — are not very good. And the truth is, the Cowboys didn't play a terrible game against the Cardinals. They lost because of one big reason.
In their three wins, they committed a total of 16 penalties. Against the Cardinals, they committed 13 for 107 yards.
Regardless, it's hard to tell a lot about the Cowboys (3-1) yet, considering their first four opponents had a combined record of 4-10 entering the Sunday night game. The real Cowboys will have to show up next Sunday night in San Francisco for a hugely anticipated game against the undefeated 49ers (4-0). —Ralph Vacchiano
Dave Helman talks to Greg Olsen and Kevin Burkhardt about the Cowboys' dominant win over the Patriots
Is it time to get Ridder the quarterback?
The best asset that Desmond Ridder had before this week was a precocious ability to avoid the turnovers that can plague a young NFL quarterback.
But after totaling just four turnovers in his first seven NFL starts, Ridder stumbled badly with three in Sunday's lopsided loss to the Jaguars in London. One early interception was returned for a touchdown, another set Jacksonville up deep in Atlanta territory and a late sack-fumble ended any hope of a wild comeback.
The Falcons don't need Ridder to be an elite quarterback at all — their formula for success is a heavy dose of the running game, stellar defense and just enough big plays to pull out close wins. They had that in a 24-10 opening win over the still-winless Panthers, and even more impressively in rallying to beat the Packers 25-24 a week later. But there were very few positives to hang any hat on in a 20-6 loss to the Lions last week, and Sunday in London was arguably worse, falling well behind a Jaguars team that had underachieved in its first three games.
So the question is this: How long will the Falcons tolerate Ridder not only being an average (or worse) NFL quarterback, but actively contributing to losses as he did Sunday? If they feel good about their roster as a whole, perhaps they'd have a better chance of winning with veteran Taylor Heinicke, who went 12-11-1 as a starter in Washington over the last two years. That was a team with a great defense, so he didn't have to be amazing — "pretty good" can be surprisingly effective with the right complements on a team.
The path ahead doesn't look as easy. The next two are at home, but the Texans have won two straight and just beat the Steelers by 24; the Commanders just took the unbeaten Eagles to overtime. You'd like to at least split those two and be 3-3 when they go to Tampa on Oct. 22 for a game that could help keep them in the division chase.
Some have suggested the Falcons go after Ryan Tannehill, who had Arthur Smith as his offensive coordinator in Tennessee. He has a massive salary but perhaps could be acquired if the Titans decide they're not going to compete this season. Their 27-3 win over the Bengals on Sunday certainly works against that premise, but who knows where these teams will be a month from now at the NFL trade deadline. (The Titans would likely have to eat some of Tannehill's salary to make a trade functional for most potential trade partners.) —Greg Auman
[Want great stories delivered right to your inbox? Create or log in to your FOX Sports account, follow leagues, teams and players to receive a personalized newsletter daily.]
Brown bags second big game since heated sideline 'discussion' with Jalen Hurts
Maybe all they needed was a little tough love.
Remember that fight Jalen Hurts and A.J. Brown had on the sideline a couple of weeks back — the "discussion," as Brown later described it — when Nick Sirianni had to get between them to calm them down? Well, it turns out Brown was right. It was not "the end of the world".
It was more like a beginning.
For the second straight week, Brown was the star of the Eagles' passing attack, catching nine passes for 175 yards and two touchdowns in a 34-31 overtime win over the Washington Commanders. That brings his total to 18 catches for 306 yards and two touchdowns in the last two games since their little spat.
Coincidence? Maybe. Hurts continues to insist he doesn't play favorites or make concerted efforts to get any specific teammate the ball.
"It'll look different every time we step out there," Hurts said. "Whether a 300-yard passing game, a 300-yard rushing game, a 150-yard rushing game by D'Andre (Swift) or a DeVonta Smith day, Dallas Goedert's day, A.J. Brown's day — that doesn't really matter to me.  I think winning is the only thing that matters." —Vacchiano
It's not tanking if you don't have a pick 
The Panthers and Bears are the NFL's last remaining winless teams, thanks to the Vikings and Broncos getting their first wins Sunday against Carolina and Chicago, respectively.
Something else they have in common: Chicago has both of their 2024 first-round draft picks.
Who knew when the Panthers traded up from No. 9 to No. 1 to take quarterback Bryce Young that they might be giving up a No. 1 overall pick in that deal?
Young continues to play a role in Carolina's struggles — the Panthers were inside the Minnesota 30 in the third quarter Sunday, at least in range for a go-ahead field goal, when he was sacked and fumbled, with the Vikings recovering the loose ball and returning it for a touchdown.
Protecting Young has been a struggle for a depleted Carolina offensive line. Needing a touchdown and two-point conversion to tie, Young got all the way to a first-and-goal in the final minutes but was sacked twice in the final three plays to thwart any rally. On the previous drive, Carolina got to the Minnesota 35, only to have another sack end that drive as well.
Injuries have impacted both sides of the ball for Carolina, with significant starters absent, especially in the secondary. That may or may not improve, and relief on the schedule isn't coming soon, with the next two games at the Lions and Dolphins.
This has the makings of a very long year for the Panthers, without the consolation of a high draft pick to show for it. —Auman
How the Bills disrupted Tua — even without Von Miller in the mix
The Buffalo Bills held the Miami Dolphins to 20 points on Sunday. And while that wouldn't be a standout accomplishment for most defenses, it was against Miami, which scored 70 points last week. The Bills offense is likely to get the bulk of the credit. Josh Allen balled out and made sure he remained an MVP contender.
But the defense had the Dolphins frustrated during and after the game.
"I think the Buffalo Bills proved why they are the team that our whole division is trying to beat," coach Mike McDaniel said after the game when asked about his offense.
It's a high compliment. And not a false one. 
Here's the crazy thing: They didn't do anything out of the ordinary. There wasn't much in the way of disguises and creative game-planning. The Bills just did what the Bills tend to do: play sound defense. But it's a matter of how that sound defense changed things for Miami.
"I think they just do a really good job playing the things that they play, and they play really well," Tua Taogvailoa said Sunday after the game. "They pressured on the early downs in the earlier drives of the game, and then they kind of got their flow of the game. Then they started to just play what they play — play coverage, read their run fits, read their run keys and things like that. I think they've done a great job on that side of the ball in mitigating big plays for us offensively."
Here's how the Bills saw it:
"We did a good job of messing up the timing, especially in the play action. You know the play action is about timing. He play-actioned and he looked at his receiver and they ain't open. So then he held the ball a little bit," defensive end Leonard Floyd told FOX Sports after the game. "We did a good job of being in his face after his play-action key. That caused us to have a good game on defense."
Tagovailoa couldn't settle into his normal dropback pattern. And in this offense, it's not an exaggeration to say that a foot out of place can botch an entire play. McDaniel has drawn up a passing attack that gets the ball out of Tua's hand quickly and on time. But if that timing is disrupted, Taogvailoa has to improvise. And he didn't look comfortable. Just about every time he left the pocket, he ended up taking a quarterback hit.
"That was a huge part of it — messing up the d-line with the timing," linebacker Terrel Bernard said. "Getting him off his first read and getting after him in the backfield and making him move a little bit."
They did their best to rush in Taogvailoa's passing lanes so he couldn't get off the quick pass. Bernard and linebacker Matt Milano are in charge of marrying the pass rush to the secondary and filling gaps that Tagovailoa might want to target. As a result, Buffalo finished with nine quarterback hits and four sacks. Floyd finished the game with two quarterback hits. He has been an admirable stand-in for edge Von Miller, who has been on injured reserve while recovering from an ACL injury that he suffered last Thanksgiving. Floyd explained that coach Sean McDermott has a uniquely aggressive play-calling style on defense.
"The attack mindset — the way he calls his calls is pretty much aggressive the whole game," Floyd said. "I like that. I believe it's been helping my game a lot, just coming in and getting to be aggressive."
Floyd basically gets to pin back his ears and rush the passer. It's not a matter of worrying about coverage, which is a duty that he's had in the past. On Sunday, he got to chase down Tagovailoa. And while the Bills seemed like they might have a hole on the defense without Miller, they are doing just fine, with nine sacks last week and plenty of disruptive play against the NFL's quickest passing attack this week.
"I'm very proud," Floyd said. "Having Von back is going to make offenses look for even more. They've got (to worry about) Von. Gotta worry about Ed [Oliver]. Gotta worry about Greg Rousseau. Gotta worry about me. Gotta worry about AJ [Epenesa]. Gotta worry about Shaq [Lawson]. … We eight deep, like a basketball team." —Henry McKenna
What broke the Dolphins defense and how they fix it
From top to bottom, the Buffalo Bills outplayed the Miami Dolphins. The final score made that clear, with a 48-20 rout by Buffalo. But the Bills spent the game highlighting the Dolphins' biggest problem: cornerback.
How can that be possible after Miami traded for Jalen Ramsey, drafted second-rounder Cam Smith and signed free agent veteran Eli Apple?
 Well, they're all injured. To make matters worse, starting slot cornerback Nik Needham is also on the PUP list while recovering from an achilles injury from 2022.
As a result, the Dolphins trotted out cornerback Kader Kohou to line up across from Xavien Howard. And while Kohou was solid in the slot in 2022 — and has a tremendous story — he didn't seem ready for an all-out battle against receiver Stefon Diggs, who saw seven targets for six receptions, 120 yards and a touchdown. Diggs also generated some hidden yards out of Kohou, who committed a 43-yard defensive pass interference penalty and a 15-yard unnecessary roughness penalty (both while in coverage on Diggs).
"I think that's an easy finger to point," coach Mike McDaniel said after the game. "I think there was a couple situations where I know Kader (Kohou) would like to have back. But at the same time, I think there's a lot of people that weren't executing a lot of times late in the play."
[McKenna: Josh Allen outduels Tua Tagovailoa as reminder of who is QB king in AFC East]
It wasn't fair to ask Kohou to spend the game covering Diggs. And maybe defensive coordinator Vic Fangio should have seen he'd put a player in an impossible situation — particularly given the fact that safety Deshon Elliott was out with an injury and that thrust Justin Bethel into the mix as a slot defender and safety. Bethel might star on special teams but he's a break-in-case-of-emergency player on defense. Apparently, that's what this was. So Miami had to try to stop a Josh Allen and Diggs-led passing attack without the right personnel. And that's because they've had brutal injury luck to start this year.
Bad news, right?
How about some good news?
The solution is on their roster. Ramsey, Smith, Apple and Needham can all return this season. 
The question is how quickly the Dolphins can get their cornerbacks healthy. Apple is dealing with a concussion, which could get him back in the mix next week, and Needham can return to practice starting this week. Smith's timeline is unclear, but he suffered a shoulder injury in the preseason. For Ramsey, it might be a while, as he's contending with a torn meniscus. He vowed to return this year, though it's no sure thing.
It was just a bit of a perfect storm for Miami. To face the Bills' immense talent with such a big talent gap at corner — that's just bad luck. The other good news is that Miami will get another shot at Buffalo in January when they match up in Week 18. It's hard to say for sure that the Dolphins will be more healthy at that point. —McKenna
Bears are in trouble, but next spring could be foundational 
How many times are we going to say this is the worst loss of the season for the Chicago Bears? It seems to be a weekly occurrence.
Chicago is still searching for their first win after blowing a 21-point lead to the Denver Broncos in Week 4 on Sunday. Yes, the same Denver Broncos that gave up 70 points to the Miami Dolphins a week earlier. It tied for the largest lead the Bears have ever blown, according to FOX Sports research. They now sit at 0-4 on the season.
The silver lining for Chicago is that the Minnesota Vikings found their first win against the Carolina Panthers, who are also still winless. It means that if the season ended right now, the Bears would own not only the first overall pick but also the second, thanks to their ownership of the Panthers' first-round pick this year.
That's the good news.
The bad news is there doesn't seem to be an end to the dysfunction in sight for the Bears. They may own franchise-altering draft capital but April of 2024 is a long way away. There don't seem to be any immediate solutions for a team that just can't figure out how to put it all together. The organization can't even figure out whether Chase Claypool was told to stay home after being benched this week.
Chicago saw incremental improvement on offense only to be bitten by the same issues that have plagued them all along: poor play calling, turnovers and quarterback Justin Fields' inability to see the field. The defense hasn't seen any consistency all season, even with head coach Matt Eberflus calling the plays. This much is apparent: they are going to need picks No. 1 and No. 2 and all the leverage that comes with them in order to take an actual step forward next season. —Carmen Vitali
Jared Goff deserves some credit for Lions' success
Jared Goff is a top-10 quarterback in the year of our Lord, 2023. That's not up for debate. That's what the stats say. Not only has he led his team to a 3-1 record (we all know wins aren't actually a quarterback stat) but Goff ranks in the top 10 in most major passing categories, and the top five in a few. He has the second-most completions with 91, which results in the second-most yards of any qualified passer with 1,029. His passes gain an average of 7.85 yards, which ranks third. He's tied for the fifth-most passing touchdowns with six. His 98.4 passer rating ranks seventh.  That all puts him on pace for 4,373 yards and 26 touchdowns.
Last Thursday, against the rival Green Bay Packers, with an early division lead on the line, Goff gutted out a solid performance that saw him bounce back immediately from an early interception.
He was picked off on the first series of the game for the Lions but during the next possession, on third-and-5, he found rookie tight end Sam LaPorta for a 35-yard catch and run. The very next play, Goff stood tall in the pocket and hit Amon-Ra St. Brown wide open as he crossed the goal line for a touchdown.
The Lions wouldn't relinquish that lead and were up 27-3 at halftime. Goff's performance punctuated a breakout game for the Lions defense in what proved to be a complementary win for Detroit that made them look like every bit the contenders they were hyped to be. —Vitali
Hot start to 2023 for Jaguars' Josh Allen
Josh Allen led the Jaguars' effort in terrorizing Desmond Ridder in a 23-7 victory over the Falcons in London on Sunday, posting three sacks. His strip sack with 1:33 remaining sealed a much-needed game for the Jags, who'd dropped their previous two contests. 
Here's the big picture: Allen has now recorded two three-sacks games in four weeks. With six sacks already in 2023, he's one shy of his total last season — accomplished in 17 games. So yeah, he's on track to earn a big-money deal this offseason from the Jaguars (or elsewhere). He's playing in 2023 on the fifth-year option of his rookie contract, which will pay him $10.892 million in guaranteed salary.
The No. 7 overall pick in 2019, Allen has always been able to pressure quarterbacks — he tied for third in the league with 74 pressures last season, according to Next Gen Stats — but he has struggled turning those into sacks. After hitting double-digit sacks as a rookie, he hasn't had more than 7 ½ in a season since. 
That's on track to change in 2023, which would offer a massive boost to the Jaguars' defense and upside as a hopeful contender. The pass rush was arguably Jacksonville's biggest concern entering this season, and it was non-existent for extended periods Weeks 2 and 3. If the team is going to find defensive consistency, it's going to start with Allen, who's proving that he can lead the way. —Ben Arthur
DeMeco Ryans working wonders in Houston
Expectations were low for the Texans this season (again). Sure, their highly touted rookie class — led by C.J. Stroud and Will Anderson Jr., the second and third picks in this year's draft, respectively — could flash, but no one really believed it could be enough to make the team truly competitive in the short term. The roster, on paper, still had too many holes. It always felt like rebuilding Houston was preparing for 2024 and beyond.  
Here's what we know through four weeks: we need to start reframing our expectations for the 2023 Texans. This is a team equipped to contend in the wide-open AFC South this season. 
It's because of Stroud, who's been one of the best quarterbacks in the NFL so far this season. It's because of their passing game, which has been more dynamic than anyone could have imagined (third-year receiver Nico Collins is currently fifth in the NFL with 428 receiving yards). It's because of their defense, which has surged in the last couple weeks. 
At the forefront of it all is new coach DeMeco Ryans, a former Texans star, who's laying the foundation for a new culture in Houston. He's brought significant improvement out of a defense that was one of the worst against the run in league history last year. He's led the team to back-to-back wins of double digits despite its biggest strengths  — the offensive line and secondary — being decimated due to injury. 
For the last three games, the Texans have played without four starting offensive linemen (Laremy Tunsil, Kenyon Green, Juice Scruggs, Tytus Howard). Two of Houston's best cornerbacks, former No. 3 overall pick Derek Stingley Jr. (injured reserve) and Tavierre Thomas, are also currently sidelined. It's early, but Ryans appears to be doing a tremendous job in Houston. — Ben Arthur
Puka Nacua makes history – again
It seems like every week Los Angeles Rams rookie receiver Puka Nacua takes the field he makes history. Sunday was no exception.
Nacua hauled in nine receptions for 163 receiving yards on 10 targets. That number included the game winner, a 22-yard reception down the seam of the defense for his first NFL touchdown, giving Los Angeles a 29-23 overtime road victory over the Indianapolis Colts.
"I could tell by the ball he was trying to hold me in the zone, so I was like, 'Okay I'm not running through this," Nacua told reporters about the score. "I turn around and was like, 'Wait, there's nobody here.' So, I just tried to find the end zone. I saw the safety come and made a move on him."
With 39 receptions through his first four games, Nacua surpassed Anquan Boldin (30 in 2003) for the most receptions by an NFL player in the first four games of their pro career since the NFL merger in 1970. Nacua is the second player in the Super Bowl era with 100-plus receiving yards in three of his first four career games.
The Rams had targeted Nacua mostly in underneath coverage through the first three games. But against the Colts, Nacua consistently got loose further down the field. According to Next Gen Stats, Nacua was targeted seven times, finishing with six receptions for 143 yards and a touchdown on passes of 10-plus air yards.
Entering Week 4, only 116 of Nacua's 338 receiving yards were on targets of 10-plus air yards.
The Rams' No. 1 receiver, Cooper Kupp, is eligible to come off the injured list this week after missing the first four games with a hamstring injury. However, head coach Sean McVay still expects Nacua to be a significant part of the offense, even with the eventual return of the team's best offensive player.
"He's going to continue to play at a high level," McVay told reporters. "I don't see any indications of that changing. Now, we evaluate snap-in and snap out. It's not exclusive to what we see on the stat sheet. I see the way this guy plays without the ball. I see the way he runs routes, even if he might not be part of the progression where Matthew (Stafford) ends up finding him.
"He's done a great job. I think he's only gotten better. And when you're able to add another great player into the mix, it's only going to help our offense." —Eric D. Williams
Khalil Mack turns back the clock
A few years have passed since Khalil Mack was named an All-Pro at outside linebacker and defensive end due to his pass-rushing prowess, but his six-sack effort against the Las Vegas Raiders reminded the football world of his previous dominance.
As a power rusher with heavy hands and explosive torque, Mack has routinely bullied blockers on the edges to abuse quarterbacks in the pocket. Against the Raiders, the 2016 Defensive Player of the Year was back to his old tricks, registering a pair of forced fumbles to go with his sick sacks. Mack mauled blockers at the point of attack to put persistent pressure on Aidan O'Connell in the pocket. Moreover, he battered and bruised the rookie quarterback, resulting in a pair of turnovers that helped seal the game for the Chargers. 
Considering Mack entered Week 4 with without a sack or tackle for loss, the Chargers cannot expect the veteran to deliver a vintage performance each week. But if Mack can provide a steady presence as a complementary rusher opposite Joey Bosa, the Chargers defense could create problems for the future opponents on their schedule. —Brooks
This story was compiled by:
AFC South reporter Ben Arthur (@benyarthur)
NFC South reporter Greg Auman (@gregauman)
NFL analyst Bucky Brooks (@BuckyBrooks)
AFC East reporter Henry McKenna (@McKennAnalysis)
NFC West reporter Eric D. Williams (@eric_d_williams)
NFC East reporter Ralph Vacchiano (@RalphVacchiano)
NFC North reporter Carmen Vitali (@CarmieV)
---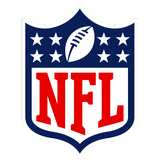 Get more from National Football League Follow your favorites to get information about games, news and more
---