NBA Media day has come and gone, meaning the 2023-24 season has officially begun. Monday marked the first time in months that we've heard from most NBA players, coaches and GMs. Media day always delivers some interesting insight—and even more so this year, given the recent flurry of trades. With that in mind, here are the five most important takeaways from Monday's press conferences, plus a nod to a media day hero.
1. The Sixers have a big James Harden problem
OK, well maybe this is more of something that was clarified as opposed to learned. But still, there seemed to be at least a small chance that Harden would show up for media day and give the Sixers a bit more room to operate. Nope. Not only did Harden no-show, but it's clear the Sixers have no clue if he even plans on joining them for training camp this week in Colorado, the first under new head coach Nick Nurse.
"We've had conversations with his representation," Sixers president of basketball operations Daryl Morey said. "I don't think they knew their plan. If he's here, Coach is going to coach him. If he's not here, we'll handle that."
The problem for the Sixers is that the Los Angeles Clippers appear to be the only team interested in adding Harden. The Clippers know this. It's why they're in no rush to bid against themselves.
Morey, however, can't sell low on Harden — not with Joel Embiid in his prime. And as Embiid said on Monday, "Every single year of my career … for the next eight years I believe that we should go after it every single year to try to win the championship. There should never be any lost season."
If the Sixers don't solve this Harden mess soon, that's exactly what they could be headed for.
2. Giannis is excited to play with Damian Lillard and is probably now a Buck for life
Part of the impetus behind the Bucks' decision to flip Jrue Holiday and every available draft pick they had for Damian Lillard was to appease Giannis Antetokounmpo. Giannis had spent the offseason alluding to the fact that he wasn't thrilled with the Bucks' current roster, and making clear that he wouldn't sign a long term extension with them if he didn't think the team was committed to winning. In the wake of the Lillard deal, there's no questioning whether or not the Bucks are all in. Antetokounmpo acknowledged this. 
"We added another level to our team. … (The Bucks front office has) shown they're committed to winning a championship," Antetokounmpo said, according to The Athletic's Eric Nehm.
"I'm happy."
The Bucks' primary weakness in recent years has been their half court offense. The addition of Lillard solves that. So is Giannis ready to sign that contract?
What's the difference between this year and next year? About $100 million. But the hold appears to be solely about money, and not his desire to be a Buck.
Barring a season from hell, it looks like Giannis is going to be in Milwaukee for a long time. 
3. There's some weird stuff going on in Toronto
Last season, Raptors team president Masai Ujiri described his team as "selfish." Which, fine. The team was not great (41-41). But at media day this year Ujiri took that a step further. 
Raptors two-time All-Star Pascal Siakam is eligible for an extension. Siakam is very good and not the sort of player you'd like to lose for nothing. So on Monday, Ujiri was asked why the Raptors and Siakam have yet to come to an agreement on a new contract. 
"We do believe in Pascal, [But] we believe that a lot of our players didn't play the right way last year and we want to see them play the right way," Ujiri said, via Sportsnet's Michael Grange. "I said that we were selfish, I'm not running away from that. We were selfish, and we did not play the right way. So let us see it when we play the right way."
That's not exactly calling Siakam a selfish player. But it's definitely not a compliment. And certainly a strange stance to take during the first press conference of the season.
4. The Grizzlies might be in better shape than we thought
This was one of the more newsworthy notes to emerge from media day. Remember how Ja Morant was suspended for the season's first 25 games for conduct detrimental to the league? Well turns out he'll be allowed to practice and travel with the team during that span. 
"The NBA basically has said that as long as Ja continues to stay on track, he's going to be clear to participate in all private team activities, so practices, shootarounds, traveling with the team," Grizzlies general manager Zach Kleiman said during the team's media day Monday. "He's not going to be with us, obviously, for preseason games and the first 25, but we'll see him out there and we can't wait to have him back Game 26."
This should make Morant's transition back into the lineup much smoother. And in a loaded Western Conference, where the difference between, say, a 3 seed and the play-in could wind up being a single losing streak, every game counts.
5. The 2024 Olympic team is going to be loaded
This is how the cycle goes. Team USA dominates for years. Little by little, the country's top players stop participating, leading to a disappointing finish. The stars then start coming out. 
Well it seems we've reached the end of that cycle.
"I will play in the Olympics next year," Kevin Durant said Monday, according to the Associated Press. Steph Curry later made clear that he's interested in playing for Team USA — something he's never done before — as well.
Bonus: Jimmy Butler remains the NBA's most preeminent troll.
Last year, Jimmy Butler showed up to media day with his hair in dreadlocks, seemingly so that his official picture all season would feature him looking ridiculous. This year, Butler decided to raise his game.
Meet …"Emo Jimmy"?
Yaron Weitzman is an NBA writer for FOX Sports. He is the author of "Tanking to the Top: The Philadelphia 76ers and the Most Audacious Process in the History of Professional Sports." Follow him on Twitter @YaronWeitzman.
FOLLOW
Follow your favorites to personalize your FOX Sports experience
---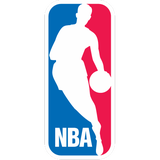 Get more from National Basketball Association Follow your favorites to get information about games, news and more
---