While they didn't officially clinch until Sept. 22nd, the Minnesota Twins have known they were heading toward hosting Game 1 of a wild-card series for months. They led the AL Central outright for all but seven days this regular season and never trailed first place by more than a half-game. 
What they didn't know is which team they'd be welcoming to the Twin Cities on Tuesday. Entering the final weekend, as many as four different clubs could've been heading their way for Round 1. Ultimately, they drew Toronto, a team that like Minnesota played some of its best baseball in September.
The stakes for the Twins are obvious. They enter with an 18-game playoff losing streak that extends back to the 2004 ALDS. The Twins' last playoff series victory came in the 2002 ALDS when they eliminated the Moneyball A's from the postseason (shout-out to Brad Radke, indirect Hollywood star).
For Toronto, securing the final wild-card spot can be seen as a relief as much as any sort of grand success. As one of the last teams to clinch, it was a narrow entrance into the tournament for a loaded roster that had massive preseason expectations. Though they do not carry the weight of a historic postseason skid like Minnesota, there is pressure on the Blue Jays to avoid the disaster of last year's wild-card round when they were swept at home by Seattle, including blowing an 8-1 lead through five innings of Game 2.
Those Mariners that broke their hearts a year ago will be home watching this time around, the final AL team eliminated. Seeding be damned, the Blue Jays are back in the mix, and absolutely have the talent to go on a real run and make the franchise's first World Series appearance in 30 years. That's three rounds away, though, and Minnesota is no pushover. They may not intimidate quite as much as the champion of a historically terrible division, but the Twins finally have an October-caliber pitching staff that matches up with Toronto's well and an offense that has been one of baseball's best in the second half, despite a rash of injuries.
Who's got the edge? Let's get into it.
When are they playing?
Tuesday, Game 1: Blue Jays at Twins – 4:38 p.m. ET (ESPN)

Wednesday, Game 2: Blue Jays at Twins – 4:38 p.m. ET (ESPN)

Thursday, Game 3 (if necessary): Blue Jays at Twins – 4:38 p.m. ET (ESPN)
Who's pitching?
The projected pitching matchups:
These are the most balanced pitching pairings of any of the four wild-card series, and also feature some tremendous storylines. Gausman led all AL starting pitchers in fWAR, while Lopez ranked fifth. Game 2 starter Gray ranked second in the AL in fWAR, and he matches up with a right-hander in Bassitt who finished second in the AL in innings with a career-high 200 frames and tied for first in wins with 16. I'd lean Gray on an inning-by-inning basis, though Bassitt seems more likely to go deeper. Both Gray and Bassitt boast some of the deeper arsenals of any starter in the postseason; you'll see at least five different pitches from each of them, making for a compelling watch as the game unfolds.
And then there's Berríos, who started two playoff games for Minnesota during its losing streak, one in 2019 and one in 2020, with mixed results. Now he could potentially take the mound in a winner-take-all against the franchise that drafted him. Ryan's 4.51 ERA is worse than he's pitched; his 24.3% K/BB% is best in the AL among qualified starting pitchers. 
As for the bullpens, the Blue Jays have performed better over the course of the whole season — they are one of just two postseason teams alongside the Brewers whose ERAs rank in the top eight among both starters (3.89; third) and relievers (3.68; eighth). 
That said, Minnesota's relief corps has been stronger as of late and has added some intriguing pieces in recent weeks in the form of Chris Paddack and Brock Stewart returning from injury. It's not just the Jhoan Duran show back there anymore. Don't sleep on this unit. 
Who has the better lineup?
On paper, there are far more Toronto hitters who jump off the page as star-level talents than the mishmash of Minnesota rookies and historically mediocre veterans who have had much stronger seasons than anticipated. Yet, the final regular-season lines look eerily, almost stunningly similar:
Twins: .243/.326/.427, 109 wRC+, 4.80 runs per game

Blue Jays: .256/.329/.417, 107 wRC+, 4.60 runs per game
Nearly all of Minnesota's everyday position players have been hitting well down the stretch, from the longer-tenured guys like Max Kepler and Jorge Polanco to the impressive crop of rooks led by Edouard Julien and Matt Wallner. Ryan Jeffers has been outstanding, as well.
Toronto, meanwhile, enters October still waiting to see the best versions of its stars. Vladimir Guerrero Jr. has gotten the brunt of the criticism for underperforming his sky-high expectations, but it's not like any of Bo Bichette, Matt Chapman or George Springer have been tearing it up much recently either. The Jays have needed some big-time showings from surprise contributors like Davis Schneider and, most recently, a massive final month from Brandon Belt to ultimately secure a playoff spot. 
The biggest difference in Toronto's favor? The strikeouts. The Twins might have hit 45 more home runs than the Blue Jays, but they also struck out 351 more times. Minnesota's 26.6% strikeout rate was the highest of any MLB team, while Toronto's 20.9% mark was sixth-lowest. The long ball still tends to win out in October, though, so it's possible Minnesota can survive some whiff-heavy showings from the offense if enough balls leave the yard in its favor.
Highlights from the Blue Jays' 11-4 win over the rays on Friday
What are the X-factors?
How healthy is the Twins' left side of the infield? Both Carlos Correa and Royce Lewis have been on the IL for multiple weeks managing foot and hamstring injuries, respectively, but both are expected to be in the lineup this week. Correa's offense has underwhelmed all year, but I'd sure rather have his extensive postseason resume penciled into my October lineup than Kyle Farmer, even if the former is at 80 percent or something close to it. 
Lewis might be limited to DH duties, which would complicate the potential return of another familiar face in Byron Buxton, who is also working his way back from yet another injury but does not appear to be a realistic option in the outfield. Credit to Minnesota's offense for continuing to produce amid these absences, but their returns could be the difference between the club being a frisky sleeper and a legitimate threat to make a deep October run.
Who's going to win?
I think this is the year the Twins finally break through and not only win a game to snap the losing streak, but also a series. They split the season series with the Blue Jays — Minnesota actually lost two of three at Target Field in May before taking two of three in Toronto in June. While the Jays boast more star power, the Twins' pitching and home-field advantage make this something of a coin flip. If Minnesota were coming in a little healthier on offense, I'd feel a lot more confident, but I'll still roll with the team that had the AL's best record in September to advance and take on the Astros in the ALDS. 
Pick: Twins in 3
[Other previews: Rangers-Rays; Diamondbacks-Brewers; Marlins-Phillies]
Jordan Shusterman is half of @CespedesBBQ and a baseball writer for FOX Sports. He has covered baseball for his entire adult life, most notably for MLB.com, DAZN and The Ringer. He's a Mariners fan living in the Eastern Time Zone, which means he loves a good 10 p.m. first pitch. You can follow him on Twitter @j_shusterman_.
---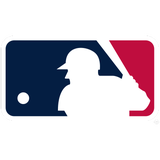 Get more from Major League Baseball Follow your favorites to get information about games, news and more
---