The New York Jets and Zach Wilson had absolutely nothing to lose, down 17 points to the Kansas City Chiefs in the first quarter on Sunday night. The Jets had a 1-2 record and were in the basement of the AFC East. The verdict was in on Wilson: bust. This game only seemed to confirm that. Nothing he could do would change the perception.
Right?
By the end of the first half, Wilson had begun to dig his team out of its hole. He wasn't brilliant but he'd completed a few passes, including a touchdown pass to tight end C.J. Uzomah, a toss just about everyone and their best friend's mother compared to an Aaron Rodgers throw.
That play (almost) flipped the game. Perhaps it'll even begin to flip our perceptions about Wilson. Because when the quarterback hit rock bottom, he actually played at his very best.
Wilson performed at a level unlike anything he had done as a Jet. He managed to go 28-of-39 for 245 yards and two touchdowns. He also rushed twice for 14 yards. He had no interceptions. He hit back-shoulder throws at a rate that made them indefensible. 
But the Jets still lost 23-20. Wilson fumbled in the middle of the fourth quarter and the Chiefs burned the clock on a controversial and unfathomably long seven-minute drive. Game over.
As the game ticked to completion (with the Chiefs already having clinched victory), Wilson took a knee on the sideline, where receivers Allen Lazard and Randall Cobb leaned over to speak with him. They surely issued words of encouragement to help the third-year QB see the positive takeaway from the night, which — from my perspective — was that he looked like an NFL quarterback. It felt notable, too, that Lazard and Cobb are Rodgers' guys. They came to New York to play with Rodgers and yet there they were, at Wilson's side. Perhaps he has earned their respect.
When the game officially ended, Patrick Mahomes hugged Wilson and told him what everyone had been thinking for years.
"You've got the f—ing talent. Just go out there and f—ing ball out," Mahomes said.
So here's the question: Does anything change?
The Jets have changed their offense to fit Wilson, apparently getting aggressive in making the shift last week. In turn, Wilson did look better. His mentality shifted, too, where he trusted himself and his coaches.
"He took some chances tonight and they paid off," Cobb said via Yahoo's Jori Epstein. "I think he's been wanting to make those throws, but he's been so worried about mistakes and turnovers. He has the ability. And he showed it tonight."
What else changed? I think that offensive coordinator Nathaniel Hackett eased off his playcalling reins, too. From Weeks 1 through 3, New York simplified the heck out of the "Aaron Rodgers Offense" and considered it sufficient for Wilson. As we saw over the past few weeks, that was foolish. Simple systems can work if a roster is stocked with talent, and the Jets have only one elite playmaker in the passing game. Garrett Wilson isn't enough to buoy Zach Wilson in an offense that a defense can easily anticipate. 
So the Jets changed things up this week. They let Wilson do more. Wilson benefited.
"I felt like Hack did an unbelievable job today mixing it up and taking shots and spreading it around," Wilson said after the game Sunday. "I thought he was keeping them on their toes. I thought we had a good plan. I thought I was seeing it really well."
Of course, it's too early to tell if Wilson has experienced some sort of existential transformation. We need to see him play at a competent level for a sustained period of time. This is one good game. It's not even a great game. (New York lost and fell to 1-3, staying at the bottom of the AFC East. There are no moral victories with losing records — not for the Jets, who had Super Bowl aspirations.) Wilson couldn't stage the comeback, in part because he fumbled a snap on what could've been a go-ahead drive with seven minutes left in the fourth quarter.
That's not great quarterback play. Great quarterbacks don't fumble a simple snap exchange. They win the football game.
Wilson wasn't lights-out. He could've helped his pass-catchers with a little more accuracy. There was a low and wide throw to tight end Tyler Conklin, who was open in the end zone. There was also a deep ball to Garrett Wilson that was just out of the receiver's reach. 
If we're going to scrutinize Zach Wilson not like a bust but like a starting-caliber quarterback, those are the plays he needs to make to get a win. Those are the plays that he needs to account for next week.
So that's what we'll need to monitor in the coming weeks for Wilson. Can he — as the cliché goes — build upon this performance? He took a step forward, and against the Denver Broncos, he can easily put up good numbers. Bears QB Justin Fields, who was in a similar place to Wilson, threw for 335 yards and four touchdowns against the Broncos on Sunday. Wilson should be able to do something similar. 
But past that? Wilson has the Eagles in Week 6, and that will be a real test for the quarterback. That's when we'll know if it's worth trusting what we're seeing.
"What I can say is that absolutely, a hundred percent he has taken a big leap forward," Jets coach Robert Saleh said on Monday.
How far has Wilson really come? And how far can he really go?
Because the Jets offense has seemed like it's wandering a desert wasteland any time the team starts Wilson. This Week 4 outing might just be a mirage of water in the middle of an otherwise bleak landscape. Or maybe, finally, Wilson and the Jets offense have found their way out of that barren desert. Maybe Wilson has begun to transform that landscape to something with more fertile ground around which he might actually develop.
The Jets can't really imagine making the playoffs anymore. I mean, they can. But it would be more a fantasy than anything else. (Just look at how tough their schedule is.)
So they have to ask themselves what they're getting out of the 2023 season.
Now that Wilson played well (but they didn't win), they don't have good reason to bench him. So if they're not going to make the playoffs and they're not going to bench Wilson, then maybe they'll have a sense of whether they want to keep him around as a competitor for the starting job after Rodgers retires. It's the evaluation phase of the season. Because if Wilson doesn't keep this up and the Jets find themselves atop the draft, maybe they take another quarterback, one who backs up Rodgers and supplants Wilson as the QB-in-waiting.
That's what might just be at stake for Wilson.
Prior to joining FOX Sports as the AFC East reporter, Henry McKenna spent seven years covering the Patriots for USA TODAY Sports Media Group and Boston Globe Media. Follow him on Twitter at @henrycmckenna.
---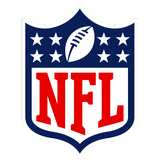 Get more from National Football League Follow your favorites to get information about games, news and more
---