Saddled with a lingering hamstring issue for most of training camp, Seattle Seahawks rookie Devon Witherspoon had a slow start to the regular season.
Witherspoon's lack of big plays early made Seahawks fans wonder whether the team had made a mistake in passing on talented pass-rusher Jalen Carter and selecting the Illinois product at No. 5 overall.
Well, making his third NFL start after missing the season opener against the Los Angeles Rams because of the hamstring injury, Witherspoon quieted the critics with a dominant performance on a national televised Monday Night Football contest against the New York Giants at MetLife Stadium.
The rookie finished with seven combined tackles, two sacks, four quarterback pressures and a back-breaking, 97-yard pick-six playing mostly nickel cornerback in Seattle's 24-3 trouncing of the Giants.
"This is why we took him," Seahawks coach Pete Carroll said after the game. "To be active and show that he gets this game of football. It comes easy to him, and he's an explosive, dynamic football player."
The Seahawks finished with 11 sacks, tying a franchise record set against the Los Angeles Raiders in 1986. Seattle held New York's anemic offense to 248 total yards and just 3.4 yards per play.
Seattle is now 6-0 at MetLife Stadium, including the franchise's only Super Bowl win, a 43-8 beatdown of the Denver Broncos in Super Bowl 48. Seattle celebrated the 10-year anniversary of that impressive team this year.
Seattle safety Jamal Adams made his long-awaited return to the field after missing more than a year due to a torn quad suffered in the season opener last year against the Broncos. But Adams lasted only nine plays before suffering a concussion after taking a Daniel Jones knee to the head while making a tackle.
The main story Monday was the ferocious play of Witherspoon, who served as a catalyst for Seattle's fast and relentless pursuit of the football.
Witherspoon announced his presence early on a perfectly timed cornerback blitz from the slot in which he leveled Jones for a six-yard loss on a sack in the opening quarter. The rookie flexed and pointed to his biceps after the big play.
That was one of six sacks by Seattle defensive backs or linebackers on the night, as the Seahawks blitzed the Giants 40% of the time, per Next Gen Stats. Along with Witherspoon, linebackers Bobby Wagner and Jordyn Brooks each had two sacks. Witherspoon earned his second sack on a tackle of receiver Parris Campbell on a backward pass. 
New York once again played without star running back Saquon Barkley, still out with a high-ankle sprain. So Seattle's strategy appeared to be making sure that QB Jones was under pressure early and often.
Witherspoon played all 75 snaps. According to Next Gen Stats, he blitzed seven times, generating four pressures and two sacks. He allowed six receptions on seven targets for 63 yards in coverage, including his interception for a score.
Witherspoon's momentum-changing pick-six occurred with his team up 14-3 and the Giants driving to make it a one-score game late in the third quarter. On second-and-goal from Seattle's 5-yard line, Jones tried to force a ball to Campbell instead of throwing to what looked like an open Darren Waller in the back of the end zone.
Witherspoon jumped the route and raced 97 yards for the second-longest interception return in franchise history.
"It was a big play," Witherspoon said. "It changed the momentum. We go up another touchdown, so our mindset changes when we go back on defense. We can run different coverages and stuff. But it was a big play, for sure." 
Seahawk defensive coordinator Clint Hurtt finally got his group to play with a frenetic energy that somewhat resembled the ferocity Carroll's defense played with during the Legion of Boom days. Fittingly, Wagner led Seattle with 17 combined tackles. The Seahawks held the Giants to 112 rushing yards — Jones was New York's leading rusher with 66 of those yards — and forced three turnovers.
With three wins in a row after a disappointing home loss to the Rams to open the season, the Seahawks are 3-1 and just a game behind the San Francisco 49ers in the NFC West.
[Do you want more great stories delivered right to you? Here's how you can create or log in to your FOX Sports account, follow your favorite leagues, teams and players and receive a personalized newsletter in your inbox daily.]
Seattle now heads into its bye week and could use the rest. Along with Adams, quarterback Geno Smith suffered a knee injury on a questionable tackle by New York linebacker Isaiah Simmons while going out of bounds. And the offensive line continues to suffer setbacks, as Seattle lost guards Damien Lewis (ankle) and Phil Haynes (calf) to injuries.
"What I'm probably most happy about is how we've played in the second half of the last three weeks," Carroll told reporters after the game. "We played great football, got it going and cleaned stuff up that happened in those first three games. And we were able to put games away.
"That finishing mentality is really valuable to us, and we're going to try and keep building on it."
The emergence of Witherspoon as a playmaker on defense is something the Seahawks can use as a building block for the rest of the year.
Eric D. Williams has reported on the NFL for more than a decade, covering the Los Angeles Rams for Sports Illustrated, the Los Angeles Chargers for ESPN and the Seattle Seahawks for the Tacoma News Tribune. Follow him on Twitter at @eric_d_williams.
---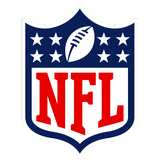 Get more from National Football League Follow your favorites to get information about games, news and more
---