For a chunk of the last decade, "Texas is back" has been college football's favorite joke.
And while it's been mostly warranted given the program's struggles, there have been a handful of moments when fans believed the Longhorns were finally getting back on track to looking like the glory days of Vince Young and Colt McCoy.
There was the time when former quarterback Sam Ehlinger led Texas to a Sugar Bowl win over Georgia to cap the 2018 season, the team's first 10-win season since 2009. After the convincing victory, Ehlinger got on stage, grabbed the microphone and proudly said, "Longhorn Nation: We're baaaaaack." 
Turns out they weren't, going 15-8 over the next two years, resulting in Tom Herman losing his job.
In 2022, the Horns nearly beat Alabama at home in Steve Sarkisian's second year as head coach. Quarterback Quinn Ewers was injured early and watched from the sideline as his team lost by a point. But because of the impressive performance against the mighty Crimson Tide, it was reasonable to believe Texas might be "back" then, too. But then it finished 8-5, losing three of its last six games.
There was a lot of hype surrounding the Horns this offseason. Ewers cut off his famous mullet, lost weight and grew into a vocal locker room leader. The defense was stacked with future NFL talent. There was cohesion on the staff for the first time in years. The Longhorns were even picked to win the Big 12.
Then the season began and in Week 2, Texas made an emphatic statement by marching into Tuscaloosa and beating up Alabama, 34-24. Since then, it's clobbered opponents Wyoming, Baylor, and most recently No. 24 Kansas, and has held firm as the No. 3-ranked team in the country. In various midseason media polls, Texas has been a popular pick to make the four-team College Football Playoff among the likes of Georgia, Michigan and Florida State.
Now comes the next test: No. 12 Oklahoma in the Red River Rivalry on Saturday at the Cotton Bowl in Dallas. Both teams, who are leaving the Big 12 for the SEC next season, enter the showdown with 5-0 records for the first time since 2008. That year, Texas won 45-35 in a dramatic back-and-forth clash. It's also the first time since 2011 that both teams are undefeated. That time, OU won, 55-17.
Saturday's winner will rightly be viewed as the new conference favorite and a legitimate CFP contender. In other words, the stakes are high, as they always are, in this heated rivalry game.
Last year, Texas publicly embarrassed OU in a historic 49-0 romp. It was the Longhorns' biggest win ever over the Sooners, who were undergoing a rebuilding year in coach Brent Venables' rookie season.
This year's outcome likely won't be as lopsided. OU quarterback Dillon Gabriel "is playing at a very high level," Sarkisian said this week, and leads an explosive offense ranked third nationally averaging 47.4 points per game.=
"He distributes the ball beautifully," Sarkisian said of Gabriel, who has passed for 1,593 yards through five games, with 15 touchdowns and just two interceptions. 
Defensively, OU got a nice upgrade via the transfer portal and will be seeking revenge after allowing 49 points and 585 yards of offense against Texas a year ago.
"We're gonna get an emotional team coming into the Cotton Bowl that we're going to have to compete against, we just have to recognize that," Sarkisian said. "At the end of the day, we have to play good football. Emotion is great. It only runs for so long. Sooner or later you can exhaust yourself, and it's going to come down to execution. So we just got to make sure we're dialed in."
Texas is coming off a dominant win over previously unbeaten Kansas. The offense was balanced, rushing for a remarkable 336 yards and passing for 325. The defense held the Jayhawks to 0-for-8 on third down and 0-for-2 on fourth. Meanwhile, the UT offense was able to extend drives, going 9-for-15 on third down and 2-for-2 on fourth. Like when Ewers scrambled for a 30-yard run on third-and-9 to score the opening touchdown in the first quarter.
"We're not a running quarterback team, we don't run designed QB runs," Sarkisian said. "But we do rely on the quarterback to use his legs at opportune times. Quinn is really starting to excel at that. He's used his newfound conditioning and speed to be an advantage for him and for us, so that's a real positive."
Running back Jonathon Brooks, who has been a more-than-stellar successor to Bijan Robinson, ran for 218 yards against Kansas, while receiver Adonai Mitchell, who transferred from Georgia, had 10 catches for 141 yards.
And for the first time in a long time, Texas isn't making mistakes that cost them games. There haven't been blown coverages. The pocket has been clean. The protection has been stalwart. And Sarkisian has been keen on running the ball more.
"We are not independent contractors," Sarkisian said. "We work together and collectively when we have trust, which I think we've earned over time by the consistency of which we go about our business. That puts our trust at a high that makes us feel good."
Of course, there's a list of things to work on. For example, kicker Bert Auburn missed two field goals last week that left points on the table, and tight end Ja'Tavion Sanders suffered an ankle injury (though has not been ruled out for Saturday).
After this game, the coast looks pretty clear for Texas with no other ranked opponents remaining on the schedule — the Longhorns and Sooners are the conference's only ranked teams right now.
So if the Horns can keep this thing rolling and beat OU on Saturday, it's very much on the table that they could win the Big 12, make the CFP, and play for and even win the national championship. 
And then maybe "Texas is back" won't be a joke anymore.
Laken Litman covers college football, college basketball and soccer for FOX Sports. She previously wrote for Sports Illustrated, USA Today and The Indianapolis Star. She is the author of "Strong Like a Woman," published in spring 2022 to mark the 50th anniversary of Title IX. Follow her on Twitter @LakenLitman.
---
COLLEGE FOOTBALL trending
---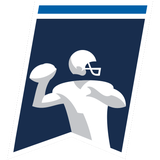 Get more from College Football Follow your favorites to get information about games, news and more
---