The New England Patriots are trading for Los Angeles Chargers cornerback J.C. Jackson, with coach Bill Belichick making a zero-risk acquisition at a desperate moment for the franchise.
The Patriots are 1-3 and they just took a drubbing at the hands of the Dallas Cowboys in Week 4, an early-season loss unlike what we've seen since New England had its "On to Cincinnati" game. But without Tom Brady, it's hard to imagine the Patriots recovering like they did in 2015. In that loss to the Cowboys, the Patriots saw two of their best defensive players, edge Matthew Judon and cornerback Christian Gonzalez, suffer long-term injuries that will likely knock them out for the year.
That's likely part of what brought this Jackson trade to fruition.
Gonzalez was the team's bona fide CB1 and a Defensive Rookie of the Year candidate, but with a torn labrum and dislocated shoulder, he is expected to miss the rest of the season. And without Judon, the Patriots cornerbacks will be more exposed than ever. Judon led the team in sacks for the past two years and served as the emotional leader on and off the field.
So, again, the addition of Jackson makes sense.
Now, you're probably thinking that Jackson stinks. He has been a healthy scratch for a few games this season for L.A. He also dressed and played zero snaps. He has had a precipitous fall from grace since the 2022 offseason when he signed a five-year, $82.5-million contract. The 27-year-old had a rough 2022 season before tearing his ACL and has looked unimpressive in 2023. It's a massive step down in performance when compared to his days in New England, where he was in consideration as one of the best cornerbacks in the NFL. Hence, his massive contract.
But it's not like the Patriots had to do much to get him. They swapped their sixth-round pick for a Chargers' seventh. That's pennies in draft capital. And then L.A. agreed to take on almost the entirety of Jackson's contract. New England will pay him just $1.5 million in salary in 2023. He is due around $12 million in base salary from 2024 to 2026, but the Patriots can cut him after this season and owe him nothing. 
Essentially, those numbers might currently be on the books, but there's no guarantee. So the team can come to the end of the year and essentially renegotiate a new deal with Jackson, depending upon how they feel he played. And it's not like there will be many other interested teams, given how poor his play was for L.A.
The Chargers just wanted him out of the building and, apparently, didn't feel like cutting him outright, perhaps for PR management. But that's to Belichick's benefit. He gets a talented but cheap player who will have to spend 2023 proving himself.
There is one complication beyond his contract: Jackson has a warrant out for his arrest in Massachusetts. After getting a $300 ticket for reckless driving, he failed to fulfill his probation terms — which included a class on reckless driving — and then missed his court date. Jackson told reporters on Sept. 28 that the situation had been "handled" and "taken care of."
Jackson joins a Patriots cornerback room that includes Jonathan Jones, Jack Jones, Marcus Jones, Jalen Mills, Shaun Wade and Myles Bryant. (Jon Jones is nursing an ankle injury.) The unit looked a lot better with Gonzalez in the mix. But perhaps Jackson can help.
For Patriots fans who remember Jackson as a shutdown corner, it's important to bring context to just how poorly he has played in L.A. Let's look, for example, at his PFF grade for the past three years.
2021 with New England: 82.3 (sixth among NFL CBs)
2022 with L.A.: 28.7 (235th — out of 236)
2023 with L.A.: 48.2 (145th)
It's wild to think that Jackson went from being one of the league's best corners to, essentially, the league's worst. But that's exactly what happened. And while he was playing better this year, the Chargers barely let him on the field.
Belichick will have his hands full to turn Jackson into his latest reclamation project. And while the Patriots might prove capable of bouncing back in 2023, there's always the possibility that this move will help them in 2024. If Jackson begins to play better, he and Gonzalez could pair to become a formidable tandem next season.
New England, however, will need a lot more than Jackson if it wants to hold off a total nosedive in 2023. Jackson barely begins to replace Gonzalez. And then there's the issue of Judon's injury, which will force veteran Josh Uche and rookie Keion White into bigger roles. And if that all goes seamlessly, that would just plug the personnel leaks on a 1-3 team. New England will need to substantially improve on offense if it is going to compete this year. 
[Do you want more great stories delivered right to you? Here's how you can create or log in to your FOX Sports account, follow your favorite leagues, teams and players and receive a personalized newsletter in your inbox daily.]
The good news is that the Patriots have a very winnable stretch of games over the next eight weeks: vs. Saints, at Raiders, vs. Bills, at Dolphins, vs. Commanders, vs. Colts, bye, at Giants and then vs. Chargers. Could the Patriots win six of those games? It's optimistic to think so. But it's also possible.
What they'll need in the meantime is to shore up their offensive line, which has struggled in a big way. And maybe — just maybe — Belichick will get aggressive and shop for the top-tier pass-catcher this offense truly needs. He shopped in the bargain bin for options in free agency and neither tight end Mike Gesicki nor receiver JuJu Smith-Schuster has been the answer. Belichick drafted receiver Tyquan Thornton in the second round in 2022 and he's been mostly injured and, even when on the field, largely unproductive. 
Jackson may be a big name — at least in New England — but the move is quite small. This team needs a big move. If the Patriots are serious, they need to put their chips on the table. And it's not like they don't have spending money. Belichick has stockpiled $80 million in cap space for 2024. He can absolutely afford a receiver like Tee Higgins or even Davante Adams, who could change the team's playoff prospects.
I'm not saying it's going to happen. I'm just saying it would make a lot of sense.
Prior to joining FOX Sports as the AFC East reporter, Henry McKenna spent seven years covering the Patriots for USA TODAY Sports Media Group and Boston Globe Media. Follow him on Twitter at @henrycmckenna.
---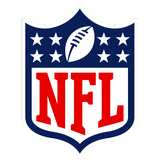 Get more from National Football League Follow your favorites to get information about games, news and more
---