Dust from the latest batch of Big Ten expansion finally started to settle Thursday when the league announced new football opponents for the first five years of its 18-team format. The lists of opponents, which do not yet include specific dates, span the 2024, 2025, 2026, 2027 and 2028 seasons as newcomers USC, UCLA, Oregon and Washington are integrated into the league.
After originally introducing a revised scheduling format earlier this spring, the Big Ten was forced to begin anew following the subsequent additions of Oregon and Washington in another realignment twist. 
The newest model is called the Flex Protect XVIII model and features "a combination of protected opponents and rotating opponents" that are built around a nine-game conference slate and the absence of divisions.
Here's what you need to know: 
Nuts and bolts
The new model ensures each team will play every other opponent at least twice (once home, once away) in a five-year period. Teams will play their rotating opponents no more than three times during that same timeframe.
The Big Ten said the following objectives were considered throughout the months-long scheduling process: 
Balance of annual travel by distance, regions of the conference, and time zones.

Maintaining control and flexibility as the college football postseason format evolves, with the goal to create access for programs into an expanded College Football Playoff.

Balance of historic competitiveness and recent competitive trends, including home/away balance of traditionally competitive schools.
Protected rivalries
Based on agreements with all 18 schools, the Big Ten has protected 12 matchups that will continue to be played on an annual basis. Eleven of the 12 matchups are the same protected rivalries the league announced earlier this year. The lone addition preserved a regional rivalry between Oregon and Washington in the Pacific Northwest.
Here is the full list of protected matchups: Illinois–Northwestern, Illinois-Purdue, Indiana-Purdue, Iowa–Minnesota, Iowa-Nebraska, Iowa-Wisconsin, Maryland–Rutgers, Michigan–Michigan State, Michigan-Ohio State, Minnesota-Wisconsin, Oregon-Washington and UCLA-USC.
It's worth noting Penn State doesn't have a protected matchup.
No more divisions
Beginning in 2011, the Big Ten separated into divisions for the first time with the Leaders Division and the Legends Division determining entry into the league's championship game. Those divisions were eventually reworked into the Big Ten East and the Big Ten West when Maryland and Rutgers joined the conference in 2014. For the last nine years, the winner of the East has faced the winner of the West in the Big Ten title game.
Complaints about the competitive imbalance between the divisions quickly followed, with Ohio State, Michigan and Penn State all in the Big Ten East. That side of the conference quickly asserted itself by winning nine consecutive conference championships from 2014-present: five for Ohio State, two for Michigan, one each for Michigan State and Penn State. The average margin of victory in the Big Ten title game has been 20.1 points during that span. 
The Big Ten's new scheduling format eschews divisions in favor of a more meritocratic approach. From 2024 onward, the top two teams in the league standings will advance to the Big Ten Championship game. Tiebreaking procedures will be announced at a later date.
Here's a look at who would have reached the league title game under those rules over the last nine seasons:
2014: Ohio State vs. Wisconsin OR Michigan State depending on tiebreakers
2015: Michigan State vs. Iowa
2016: Penn State vs. Ohio State
2017: Ohio State vs. Wisconsin
2018: Ohio State vs. Michigan
2019: Ohio State vs. Wisconsin OR Penn State depending on tiebreakers
2020: Ohio State vs. Northwestern OR Indiana depending on tiebreakers
2021: Michigan vs. Ohio State
2022: Michigan vs. Ohio State
Biggest takeaway for 2024
Though the Big Ten didn't mention anything about front-loading the opening season with marquee matchups, it's fair to wonder if that was among the criteria based on the way things have shaken out for some of the sport's biggest brands.
USC will travel to Michigan. Oregon will travel to Michigan. Ohio State will travel to Oregon. UCLA and Washington will both travel to Penn State. Michigan will travel to Washington. Penn State will travel to USC. USC will travel to Washington. Oregon will travel to Wisconsin.
That's a ton of firepower for a league whose television footprint has expanded to include virtually every broadcast window with games spread across FOX, CBS and NBC, among others, for the better part of the next decade.
Toughest schedule: Washington
Of the four new arrivals, Washington was given the most difficult slate by a considerable margin thanks to an excessive amount of travel. 
From their perch in Seattle, the Huskies will be making East Coast trips to Penn State and Rutgers, with an additional game against Indiana that is still in the Eastern Time Zone. They play a fourth road game in the Central Time Zone against Iowa and complete their road schedule with a short trip to Oregon. The total mileage for those five trips is roughly 20,000.
Brutal home games against Michigan, USC and UCLA don't make things any easier.
Easiest schedule: Oregon
On the opposite end of the newcomer spectrum is Oregon, a program that continues to be trending in a positive direction under second-year head coach Dan Lanning. 
The Ducks only have four road games in 2024 and never travel further east than West Lafayette, Indiana, for a game against Purdue. Their additional road games include trips to Michigan and Wisconsin in the Midwest and a visit to Los Angeles against UCLA.
Though Oregon will host Ohio State in a must-watch showdown, the rest of the Ducks' home slate is quite reasonable. They're likely to be significant favorites in matchups against Illinois, Maryland and Michigan State with a rivalry game against Washington rounding out the list.
Best seats: Michigan
Ticket prices in Ann Arbor are destined to soar next season thanks to a rare non-conference matchup against a high-level opponent and a difficult home slate in the Big Ten. 
Michigan is set to welcome Texas, Oregon and USC to the Big House in addition to hosting the in-state showdown with Michigan State. The Wolverines will also host Northwestern and Minnesota in Big Ten play.
Michael Cohen covers college football and basketball for FOX Sports with an emphasis on the Big Ten. Follow him on Twitter at @Michael_Cohen13.
---
COLLEGE FOOTBALL trending
---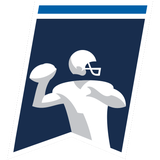 Get more from College Football Follow your favorites to get information about games, news and more
---