Kirk Cousins enjoys a day at the ballpark just like the rest of us.
On Tuesday, the Minnesota Vikings quarterback scored bleacher seats for his family to attend the Minnesota Twins' first wild-card game against the Toronto Blue Jays. 
"I didn't realize how quickly the transition was from the regular season to the playoffs," Cousins said to reporters. "So, while we were sitting [around] my wife and I noticed the game was [in the] afternoon … we just bought tickets online last minute and made our way [there]." 
Cousins attempted to conceal his identity from the crowd by wearing sunglasses and a hat. However, Minnesota fans gradually discovered the home team quarterback was in their presence. 
"I kept sunglasses on and a hat [and] tried to blend in [with the fans]," Cousins said. "[But], you know, each inning I could tell that word was getting around in the section."
Cousins used the opportunity to teach his son about the game of baseball. It was an experience that Cousins shared with his own father during childhood and gladly passed along to his son.
"I was trying to teach my older son about the game," Cousins said. "It was one of those [special] moments [where] I'm at a professional baseball game sitting next to my six-year-old son trying to teach him about the game like my dad did with me.
"It was a lot of fun." 
With the Twins sweeping the Blue Jays, Cousins and his family will have another opportunity to watch playoff baseball at Target Field. The Twins begin their ALDS matchup against the Houston Astros on Saturday at 4:45 p.m. ET on FOX and the FOX Sports app. 
---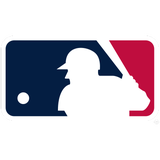 Get more from Major League Baseball Follow your favorites to get information about games, news and more
---