Travis Kelce is a four-time first-team All-Pro tight end who most consider one of the greatest to ever play the position. Aside from quarterback Patrick Mahomes, Kelce is the most recognizable player of the Kansas City Chiefs dynasty that has reached three Super Bowls and won two of them over the past four seasons. 
In other words, Kelce was already an NFL superstar in his own right before his rumored romantic relationship with pop music icon Taylor Swift — which is why a video trend on TikTok, where Swifties would tell their football-fan significant others that Swift put Kelce "on the map" in order to get a rise out of them, was so effective, even working on fellow pro athletes like the NBA's Julius Randle.
Except, as it turns out, the Swifties may have a point, according to one leading expert in the world of sports social media analytics.
Brendan Kaminsky is the founder of bknown, an agency that helps people and brands from the world of sports elevate their social following and reach. Kaminsky been working with some of the biggest names in the sports social media space for a decade and has seen plenty of athletes and teams experience rapid follower growth when they are atop the news cycle. 
But even he was blown away by what happened to Kelce's accounts on Instagram and X (formerly known as Twitter).
 "From all my years, I can never remember seeing something that is this big and magnified for so long," Kaminsky said. "Sometimes what happens is you'll get a big spike, it lasts in the news cycle for a few days or a week, then it kind of moves on. This one's been festering for two weeks. And every time Taylor Swift goes to the game, it just continues. … I can say that I've never seen a phenomenon this large."
According to data collected by bknown via CrowdTangle, Kelce added over 860,000 followers in the weeklong span between when Swift attended the Chiefs' game against the Chicago Bears in Kansas City and when the Chiefs played the New York Jets on the road — with Swift, who has a home in New York City, once again in attendance. That number has climbed to over 1 million new followers since the Bears game, with Kelce on pace to eclipse four million total Instagram followers in the coming days.
That Swift-driven follower surge was not just limited to Travis Kelce's accounts either. The NFL player with the second-most new followers since NFL on FOX cameras first captured Swift in attendance at Arrowhead stadium? Travis' brother and podcast co-host Jason Kelce of the Philadelphia Eagles, with nearly 218,000 new followers. The player with the third-most is Mahomes, with just under 83,000.
No other NFL player has over 37,000 new Instagram followers in that timeframe. 
[Related: Travis Kelce shouts out Erin Andrews, Charissa Thompson for hyping him up to Taylor Swift]
In fact, if you combined the Instagram follower growth of all 99 other players in the 2023 edition of the NFL's top 100 list and put them against Travis Kelce's, he still "blew them all away," according to Kaminsky.
"No one even held a candle to Travis Kelce," Kaminsky said.
A similar scenario played out on X. Travis Kelce gained over 56,000 new followers to push his total follower account on X to over 1 million, Jason Kelce gained over 29,000, Mahomes gained over 10,000 and no other NFL player gained more than 3,300.
The only social media growth spikes Kaminsky has seen among athletes that have even come close to Kelce's have all had to do with athletes' achievements within their sports. Examples include Stephen Curry during his breakout 2014-15 season when he won his first NBA MVP award and championship, Coco Gauff when she won the 2023 U.S. Open in tennis and LSU women's basketball stars Angel Reese and Flau'jae Johnson when they won the 2023 national championship.
[Related: The NFL (Taylor's Version): Every NFL team as a Taylor Swift song]
Kelce himself saw spikes in his own social media following in each month he played in a Super Bowl, gaining roughly 800,000 Instagram followers in February 2023, 2021 and 2020 combined.
In September, however, Kelce gained 1.08 million total Instagram followers — with the majority of that growth coming in the final week after Swift first appeared at his game.
Kaminsky attributes this growth to what he calls a "perfect storm" of combining sports and pop-culture audiences via two people who are massively popular in those respective sectors, especially coming off Kelce's second Super Bowl championship and Swift's massively popular "Eras Tour" concert series earlier this year.
"There are big [sports] stories every year — every month — in some way, shape or form, but the entertainment crossover is so large here," Kaminsky said. "The fact that this isn't about something that Travis Kelce has done at all on the football field, it isn't about any accomplishments, it's simply for being him and who he's dating. So sure, have there been other spikes? Did Pete Davidson get a spike when he started dating Kim Kardashian? Probably. But in the world of sports, I don't think so.
"I think the fact that it's a brand-new audience is really the biggest part of it. I think what's also part of it is Taylor Swift in her whole career, coming off of this tour has never been hotter. She's been very famous for a very long time, no one's doubting that, but this was the biggest tour in, like, American history."
Even though Kelce is experiencing bigger and longer boosts in social media growth than Kaminsky has ever seen from an athlete, Kelce's follower growth rate has been declining in recent days (though it is still well above the rate it was at before Swift showed up in his friends and family box seats at Arrowhead Stadium). Kaminsky expects that regression to slowly continue — unless Swift does something on her Instagram account that she never has before.
"She doesn't follow one person on Instagram," Kaminsky said. "So let's say she decided to follow Travis Kelce. One way that Instagram themselves will tell you is a growth hack is people gain a lot of followers when people who don't follow that many people make you one of those people. If Taylor Swift even followed me, Brendan Kaminsky, you better believe I would see a huge spike even if she's not posting about me, just because people are looking at her page all the time and I'm the only person that she follows.
'Travis Kelce wanted to get in the end zone just as much as the Swifties wanted him to' — Patrick Mahomes
"So I think if she decides to follow Travis Kelce, I think that's going to lead to a lot of discovery for him and another big spike."
[Want great stories delivered right to your inbox? Create or log in to your FOX Sports account, follow leagues, teams and players to receive a personalized newsletter daily.]
There is even some solace for those football fans who were targeted by that TikTok trend and now have to grapple with the fact that, yes, in a way, Swift did put Kelce on the map (or at least reach another level of social-media clout).
In that week between Swift's appearances at Kelce's home game against the Bears and away game at the Jets, Kelce gained more Instagram followers than a mega-celebrity who still has over 270 million followers more than him — Taylor Swift herself.
---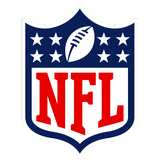 Get more from National Football League Follow your favorites to get information about games, news and more
---