Playing in a national championship game that attracted a record television audience and bringing back the star player who transcends the sport has taken Iowa women's basketball to unprecedented levels of popularity in the state.
A record 13,000 season tickets have been sold for 2023-24 — nearly twice the previous record and 5,000 more than the Iowa men's team — and every game at Carver-Hawkeye Arena will be a sellout.
And more than 47,000 tickets have been sold for the outdoor exhibition game against DePaul at the school's 69,000-seat football stadium Oct. 15. The event, called "Crossover at Kinnick,' will easily break the world basketball attendance record.
Coach Lisa Bluder acknowledged at Wednesday's media day that receiving so much attention can be overwhelming.
"I've stolen this quote from Billie Jean King many times," Bluder said, "and, in fact, I'm reading the book right now, 'Pressure Is a Privilege.' So I think we have to remember that we're in this situation of facing pressure because we've done well. Let's enjoy that. Let's rejoice about that."
Iowa finished 31-7 last season after its 102-85 loss to LSU in the NCAA championship game, which drew an average of 9 million TV viewers.
The Hawkeyes return a veteran core of national player of the year in fourth-year guard Caitlin Clark, fifth-year guard Gabbie Marshall and sixth-year guard Kate Martin. The big losses to graduation were center Monika Czinano and guard-forward McKenna Warnock.
Clark begins the season 810 points from Kelsey Plum's NCAA record scoring total of 3,527, set when she played for Washington from 2013-17.
"It's not something I'm counting down the numbers to at all," Clark said, "and if I never get there, that'll be fine. But I know it's a possibility for me this year."
Clark, of course, is largely responsible for the ticket sales spike this season. Fans have marveled at her 3-point shooting from extreme distances since she was a freshman, but she also is a flashy passer and excellent rebounder.
She had 41 points, 12 assists and 10 rebounds in the regional final win over Louisville for the first 40-point triple double in either the men's or women's NCAA tournaments. She followed that with a 41-point game against South Carolina in the Final Four before scoring 30 in the loss to LSU.
The title game was also part of the national conversation for weeks because of LSU star Angel Reese's taunting of the showstopping Clark as the Tigers' victory became imminent.
[Related: Caitlin Clark doesn't know if this is her last season at Iowa: 'I'm going to trust my gut']
Reese waved her hand over her own face in a gesture known as "you can't see me," popularized by professional wrestler John Cena. Clark had made the same gesture in the regional final against Louisville. Reese also displayed her ring finger to Clark to indicate that's where she would be wearing her championship ring.
Reese, who is Black, faced some criticism for her gestures and Clark, who is white, generally did not. The dynamic of race was part of the discussion.
Clark, who defended Reese after the tournament, didn't want to revisit the incident during an interview with The Associated Press.
Martin, her teammate, said the team did not like how the situation was portrayed.
"Basketball is a competitive game," she said. "Things get heated on the court. You see that in men's basketball all the time. Yeah, we got a lot of attention out of it. Is all attention great attention? I don't know if it's all positive, but we did gain a lot of fans and gained a lot of momentum from that. There's no bad blood between us and LSU. We're competitors and you have to move on."
Reporting by The Associated Press.
FOLLOW
Follow your favorites to personalize your FOX Sports experience
---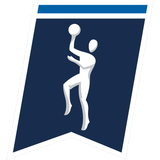 Get more from Women's College Basketball Follow your favorites to get information about games, news and more
---