Welcome to another October starring Justin Verlander.
The right-hander who has helped define this generation of pitchers and continues to defy his own age will take the mound at Minute Maid Park on Saturday for Game 1 of the ALDS (FOX, 4:45 p.m. ET). It will be Verlander's 35th career playoff start, tying him with Tom Glavine for the second-most all time behind only Andy Pettitte at 44. Verlander's opponent — the Twins — will be the 15th different team he's faced in the postseason. 
At 40 years and 229 days old, Verlander will be the oldest pitcher to start a playoff game since R.A. Dickey in 2015. He will become just the 23rd different pitcher in MLB history to start a playoff game at age-40 or older; only eight of the previous 22, however, have made more than two such starts, something Verlander could realistically do this October should Houston advance even one round. Already the all-time leader in postseason strikeouts with 230, Verlander (207.2 IP) could pass John Smoltz (209 IP) and Glavine (218.1 IP) in career playoff innings this month, as well. He's three playoff victories from tying Pettite for the record with 19. This will be the 10th postseason Verlander has pitched in.
All of which is to say: We know what this looks like.
Yet as familiar as it all feels, each new chapter of Verlander in October begins on a slightly different note. There's always a new wrinkle, a fresh cast of characters surrounding the pitcher's greatness, supporting his efforts as defenders behind him or on offense in the form of run support. This year, the biggest twist is that Verlander is not taking the mound for a new team — you know, the one that gave him $86 million before this season in an attempt to further legitimize its own World Series aspirations. Instead, the Mets' stunningly swift crash-and-burn in the first half enabled Verlander to boomerang right back to H-Town via trade, where he'll return to the playoff stage he's come to know all so well in an Astros uniform.
While the threads may be the same, the pitcher wearing them has changed a fair bit since we saw him earn his long-awaited first World Series victory in Game 5 against the Phillies last October. Beyond his expensive detour to Queens, Verlander also missed the first month of the 2023 season with a low-grade muscle strain near his right shoulder that delayed his debut until May 4. 
While he's avoided the injured list since, Verlander's statistical résumé in 28 starts this year does not reflect that of the highest-paid pitcher in the league and defending AL Cy Young winner, nor has his arsenal looked quite as overpowering as it did a year ago. A 3.22 ERA in 162.1 innings is nothing to sneeze at, of course — especially for a 40-year-old. But the spectacular standard set by his historic bounce back from Tommy John surgery in 2022 has left some wanting more.
"It's just been a tough year for me," Verlander told FOX Sports. "Last year seemed like one of those years where just kind of everything, you hit the ground running, everything goes well. You feel good from the beginning and don't have to tinker a lot. This year was quite the opposite. Obviously started the season injured, and it was really difficult to find my mechanics all season long." 
It's not hard to spot the outlier within his performance; where have the whiffs gone? For the first time since 2014, Verlander posted a below-average strikeout rate — 21.5%, to be exact. That's a sizable decline from the 27.8% mark he delivered in 2022, and a far cry from the 32% rate he ran from 2017 to 2019 (before Tommy John surgery). Verlander's 9.9% swinging-strike rate is also the lowest since 2014, while his 6.7% walk rate is the highest since 2017. With more balls being put in play and more free passes issued, Verlander's 1.13 WHIP ranked 14th-best among qualified starters. Still good, but nowhere near leading the AL the way he did in each of the 2018, 2019, and 2022 seasons.
Verlander's average fastball velocity this year — 94.3 mph, down from 95.0 a year ago — does not suggest too much of a decline in pure stuff. Look at his best bolts, however, and you'll see that he doesn't have quite the same top gear as he did in 2022. 
Last year, Verlander threw 55 pitches at least 97.0 mph in the regular season, maxing out at 99.3 in July. In October, he touched 98.5 mph in the American League Championship Series and 97.9 in the World Series.
This year, he's thrown just five 97-plus mph pitches, maxing out at 97.9 (also in July). Is that his new ceiling? Or is there another gear waiting to be unlocked on the postseason stage?
Strikeouts and straight velo aren't the end-all-be-all, of course. Verlander's fastball velocity is still slightly above average for a starting pitcher, and his K-rate is right in line with a guy like Rangers ace Jordan Montgomery, who has enjoyed a career year and has continued to shine this postseason. It's not that you can't excel without strikeouts — we just haven't seen this version of Verlander until now, and the competition level will only rise in October. It might seem overly granular to get too caught up in 1.5 mph, but every little detail counts at this point in the year, especially against the best hitters in the world. 
What's most encouraging, though, is how Verlander closed out the regular season. He delivered his best start of the year on Sept. 25th — eight innings of one-run ball — against a division rival in Seattle right on the Astros' heels in the standings. Five days later, Verlander went five scoreless frames against the Diamondbacks while posting his highest average fastball velocity of the season (95.4 MPH), which helped secure another trip to the playoffs for Houston. If anyone knows how to peak at the right time, it's this guy. 
As for whether he's been saving some in the tank for this time of the year?
"Not necessarily saving, no," Verlander said. "You're just kind of always searching for something, which creates — it's a hard scenario. It's not like I'm a golfer. I can't sit there and go take a thousand swings a day and come back the next day and do it again. My arm is kind of a natural motion. So I have to throw to find what I want, but you can't throw too much because you take some and you give some."
Even with seemingly diminished stuff — by his own first-ballot Hall of Famer standards, anyway — Verlander has provided exactly the kind of stability the Astros were seeking when they reacquired him at the deadline. He's comfortably been their best starting pitcher in the two months since his return, which has proven especially crucial amid a tight division race and second-half regression from rookie hurlers Hunter Brown and J.P. France.  
Verlander entered last year's playoff run at or near the top of the short list of best pitchers on the planet. While his playoff pedigree is undeniable, the numbers this year suggest the expectations for what he can deliver should be lower. At the same time, trying to project exactly what Verlander is capable of this time of year is likely a fool's errand. If he falters, we could point to the regular season as evidence that the best version of Verlander isn't quite the same. If he thrives, it'll be yet another example of him defying everything we think we know about aging arms.
"There's been times this year where I'm sure my pitching coaches from both the Mets and here would say I probably threw too much, but this is really the only way I know how to do things," Verlander said. "I've started to find some stuff mechanically that freed me up a little bit, particularly in this last start. I told a couple guys in the locker room that I thought I found something, and I always say that, so they would kind of joke with me.
"But it seemed I did when the velocity jumped a little bit. Hopefully I can carry that into the postseason and through the postseason. We'll see."
Jordan Shusterman is half of @CespedesBBQ and a baseball writer for FOX Sports. He has covered baseball for his entire adult life, most notably for MLB.com, DAZN and The Ringer. He's a Mariners fan living in the Eastern Time Zone, which means he loves a good 10 p.m. first pitch. You can follow him on Twitter @j_shusterman_.
---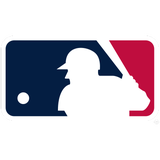 Get more from Major League Baseball Follow your favorites to get information about games, news and more
---