As he spoke publicly for the first time in nearly four months, Jonathan Taylor on Thursday was asked multiple times and in multiple ways if he still wanted to be a Colt. He never said yes.
He talked about how what he wanted didn't necessarily matter. About how it didn't matter to say whether he was committed to the franchise. How he's here — in Indianapolis — "right now." His comments naturally led many observers to believe his trade request was still standing. That there was still a level of unhappiness with the Colts' reluctance to offer him a new deal.
In hindsight, there were signs that he was in a better headspace — better than how he looked observing Colts training camp practices from the sideline, hooded and never smiling whenever spotted by reporters.
In the 11-minute press conference Thursday he spent deflecting questions, he seemed relaxed. He referred to the contract dispute as an 'offseason thing.' He smiled multiple times talking about how he was finally 100% healthy. He smiled talking about what he's seen from rookie quarterback Anthony Richardson, the competitiveness he picked up on in the Colts' comeback that fell short last week against the Rams.
Now, we'll get to see Taylor play with the No. 4 overall pick. And not just for right now.
With the three-year, $42 million extension he signed with the Colts — the team made it official Saturday — the two players are formally tied together. Taylor's new deal runs through 2026, when Richardson's rookie deal is set to expire.
Taylor on Saturday was also activated off the Physically Unable to Perform (PUP) list and had his questionable designation for Sunday's game against the Titans (2-2) removed, paving the way for his season debut Sunday.
"I want to thank Jim Irsay and his family, Chris Ballard, and Coach Steichen for the opportunity to be part of this organization's future," Taylor said in a statement. "I greatly appreciate the support of my teammates and Colts fans. I can't wait to get back on the field and do everything I can to help bring this city the championship it deserves. I'm proud to be an Indianapolis Colt."
The contract structure was intentional. The Colts have long dreamed about the possibilities for a dynamic offense revolving around a healthy Taylor and Richardson, the possibilities for an explosive run game with new coach Shane Steichen orchestrating it all. This was discussed by owner Jim Irsay amid the contract standoff.
These feelings have surely grown in the last few weeks with what Richardson and top backup Zack Moss have accomplished together for the surprisingly competitive Colts (2-2).
Richardson last week became the first quarterback in NFL history to score a rushing touchdown in each of his first three career games. The bruising Moss is currently third in the league with 93.3 rushing yards per game. With Taylor in the mix too, the Colts get an All-Pro caliber running back with world-class breakaway speed.
Taylor, who had the most prolific rushing season in franchise history in 2021 (332 carries, 1,811 rushing yards, 18 touchdowns), is poised to have a more sustainable workload than in past years with Moss able to spell him. It presents the most favorable situation he's been in since being drafted in 2020, and opens up enticing possibilities for Indianapolis.
"Part of the reason I took this job was to work with a player like Jonathan Taylor," Steichen said. "He adds an explosive element to our offense and his success on the field over the last three seasons is undeniable. I'm excited for the role he'll play on this team as we continue to build."
It's a win-win, just like the contract. It's a product of cooler heads coming together. That state was helped by team legend Edgerrin James, whom owner Jim Irsay said served as a meditator.
The extension gives Taylor a top-level running back contract — something we haven't seen league-wide since 2021, between Nick Chubb and the Browns — without setting a new market for the position. It represents a middle ground. Taylor's total contract value ($42 million) ranks fourth among running backs, while the average annual value ($14 million) and guarantees ($26.5 million) both sit third.
This is about Taylor and the Colts saying yes to each other — beyond this season.
"At the end of August, I spoke about the importance of relationships and being able to move forward. We were able to reach that point," general manager Chris Ballard. "We know what Jonathan means to this team and this city. He is an exceptional playmaker, and he has given a tremendous amount to our organization.
"This is the result we all wanted."
Ben Arthur is the AFC South reporter for FOX Sports. He previously worked for The Tennessean/USA TODAY Network, where he was the Titans beat writer for a year and a half. He covered the Seattle Seahawks for SeattlePI.com for three seasons (2018-20) prior to moving to Tennessee. You can follow Ben on Twitter at @benyarthur.
---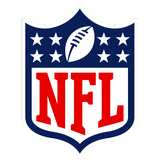 Get more from National Football League Follow your favorites to get information about games, news and more
---