DALLAS — Depending on your interpretation, Texas might not be "back" yet. But you know who is?
On a beautifully sunny afternoon at the Cotton Bowl in front of a sold-out crowd of rowdy fans stuffed with corny dogs and fried PB&J from the State Fair of Texas, the No. 12 Sooners beat the No. 3 Longhorns 34-30 in a thrilling showdown that will go down instantly as a Red River Rivalry classic.
[Sooners stun Longhorns in a Red River thriller that had everything]
The game came down to the final 1:17, in which OU quarterback Dillon Gabriel — who transferred from UCF ahead of the 2022 season — led his offense on a five-play, 75-yard game-winning drive that spanned 61 seconds. It ended with Gabriel hitting receiver Nic Anderson for a 3-yard touchdown to clinch the victory. Texas had 15 seconds to answer, but quarterback Quinn Ewers' Hail Mary didn't connect.
One year ago, the Longhorns completely embarrassed their nemesis on this very field, 49-0. It was historic in many ways, including being the largest margin of victory in rivalry history. It was Brent Venables' first season as the Sooners' head coach, a place where he made a name for himself as a young assistant for more than a decade before he was hired away by Clemson.
While losing to Texas was only one game in a season in which Oklahoma went 6-7, it stung. So the Sooners worked in the offseason to ensure Year 2 would be different.
"Thinking back to last year, I told the guys, 'That can't happen, man,'" said veteran linebacker Danny Stutsman. "Every single day, you go back and think about that."
And so the Sooners came out swinging. The defense had three takeaways — including interceptions on each of the Longhorns' first two series — as well as five sacks and a goal-line stand. The latter was a truly epic display of physicality to start the fourth quarter. Texas had four opportunities from the 1-yard line to score a touchdown and tie the game, but OU's defense stopped them every single time.
Of course, defense is Venables' bread and butter. As Texas coach Steve Sarkisian remarked earlier in the week, it's a group that's hard to prepare for because "of the multiplicity of what they do." It was clear early on Saturday that Venables was going deep into his playbook and could keep on going with the way it frustrated a Texas offense that had been clicking through five previous games.
This is a long way from how Oklahoma's unit looked last year, when it ranked 122nd in the country in total defense, giving up an average of 461 yards and 30 points per game. OU gave up 30 points on Saturday, the most it's allowed all year, but Venables said this group reminds him of the one he had when he first arrived in Norman back in 1999 as Bob Stoops' defensive coordinator. That season, the Sooners went 7-5 and lost in the Independence Bowl. The next season, it went 13-0 and won the national championship. 
"No offense to those guys back in the day, and no offense to these guys, but we were a bunch of misfits," Venables said. "We didn't know how good we could be. It was a group that was as tough as all get out and those kids every day went to work.
"I think the parallels are that we didn't know how good we could be, and what that team was committed to was just improving each and every day." 
For all the talk that surrounded the 86 new players that Deion Sanders added when he took over at Colorado, well, Oklahoma also took advantage of the transfer portal, adding 63 new players to its roster this year. And despite so many new faces, Venables said the team is tight-knit and trusts and respects each other, which is another comparison he drew from the 1999 and 2000 teams.
"I think we have a selfless football team," Venables said. That quality was evident in OU's post-game press conference when Gabriel, asked about being a Heisman Trophy contender after passing for 285 yards and running for 113 with two touchdowns, deflected and brought up his teammates. It was evident again when receiver Jalil Farooq, who had five catches for 130 yards, was asked about politicking for Gabriel to win the Heisman, and gushed about his QB. And it was evident again when Venables was making a point about how close the players are and Sussman nodded along in agreement.
"For us to realize our potential and have an opportunity to be a great team," Venables said, "we have to be a team that knows each other, loves each other and understands the culture and defends the standard of excellence that this program represents."
On a basic level, Texas and Oklahoma were fairly matched statistically. The Longhorns racked up 527 total yards on 6.8 yards per play and were 8-of-18 on third and fourth down; the Sooners had 485 total yards on 6.0 YPP and were 5-of-15 on third and fourth downs. 
The glaring differences were where it mattered: Oklahoma was 6-of-6 in the red zone (Texas was 1-of-3), had five sacks (Texas had one), forced three turnovers (Texas had none) and only had four penalties (Texas had nine).
"We're better in every area," Venables said, comparing this team to last year's. "We're not where we want to be, but this is the next step. This team is a very determined football team. There's a lot of belief.
"This was an important one. Last year was an embarrassment. My hands are all over that. The players that played for us last year, they were hurt from that, too. Ultimately, my job as a leader is to get the best out of them and I did a very poor job of that. As I've told the team several times, I've been on my knees plenty in this profession, and I've always been able to respond the right way and try to be an example for these guys."
The narrative around Oklahoma entering this matchup was that it hadn't played any tough opponents — not like Texas, which beat Alabama in Tuscaloosa. But now the Sooners are 6-0 heading into the bye week. And after a disappointing first season under Venables, which forced reflection and change, Oklahoma is the clear front-runner to win the Big 12 Championship (where it could certainly face Texas again in a Red River rematch) and contend for a spot in the College Football Playoff. 
"All that hard work has finally paid off," Sussman said. "But we have so much more to achieve."
Laken Litman covers college football, college basketball and soccer for FOX Sports. She previously wrote for Sports Illustrated, USA Today and The Indianapolis Star. She is the author of "Strong Like a Woman," published in spring 2022 to mark the 50th anniversary of Title IX. Follow her on Twitter @LakenLitman.
---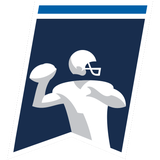 Get more from College Football Follow your favorites to get information about games, news and more
---