HOUSTON — If there's one player who can take down the mighty Astros, it's Carlos Correa. 
Correa's legendary postseason performances originated in Houston. But on Sunday, the Astros suffered their first home ALDS loss in eight years thanks to the very monster they created.
The star shortstop populated the bases all night, including with a two-run single that secured the Twins' 6-2 win over the Astros in Game 2 of the American League Division Series on Sunday at Minute Maid Park. The unforgettable image of Correa standing atop the base, clapping his hands, then slapping his chest, and roaring in celebration toward the Twins dugout will haunt Houston until — if? — the Astros can do something to erase it. 
Just for good measure, Correa added a dazzling defensive play in the hole at short for the final out of the game. 
The other image that will terrorize the Astros? Twins starter Pablo López absolutely shoving. The right-hander carved up Houston's lineup all night, firing seven shutout innings across 105 pitches, while surrendering just six hits and one walk with seven strikeouts. López's commanding performance was exactly what the Twins needed before flying back to Minnesota. 
Following a day off Monday, the Twins and Astros will take the ALDS to Target Field on Tuesday with the series tied at 1-1 in the best-of-five round. 
Correa's playoff flash began as early as the first inning, when he lofted an RBI double off the left-field wall against former teammate Framber Valdez. All night, the left-hander couldn't figure out how to get Correa out. In their next encounter, Correa drew a seven-pitch walk. When Correa dug into the box with the bases loaded in the fifth, Astros manager Dusty Baker surprisingly ignored the damage Correa had already done and opted to leave Valdez in rather than go to the bullpen. 
Baker was instantly stung by that decision as the ex-Astro's two-run single looped into shallow center and extended Minnesota's lead to 5-0. Only then did Baker remove Valdez from the game after 4.1 innings and 90 pitches. Correa, meanwhile, had just surpassed the likes of David Ortiz and Derek Jeter in all-time postseason RBIs.
Even though the Astros are all too familiar with this October showman, the Twins initially didn't seem to recognize the playoff asset that was in their own dugout. In Minnesota's Game 1 loss Saturday, Correa was batting sixth and missing out on prime opportunities to hit — particularly while Minnesota was rallying and attempting to take the lead. Despite the demotion, Correa still performed, collecting a single and a double. But he led off on each of those occasions, unable to drive in his Twins teammates.
The Twins learned and pivoted quickly, promoting him to the cleanup spot for Game 2. The decision paid off, of course, as Correa went 3-for-4 with a walk and three RBIs. 
Valdez was magnificent last October, going 3-0 with a 1.44 ERA in four outings, which included two World Series starts. But in his 2023 playoff debut, Valdez exceeded the number of runs (four) he gave up in all four of his 2022 postseason starts combined. It took him a couple of frames to get settled in Sunday, but just when it looked like Valdez began relying on his ground-ball strength to quiet the Twins, Playoff Correa reappeared.
Deesha Thosar is an MLB writer for FOX Sports. She previously covered the Mets as a beat reporter for the New York Daily News. The daughter of Indian immigrants, Deesha grew up on Long Island and now lives in Queens. Follow her on Twitter at @DeeshaThosar. 
---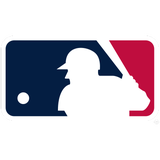 Get more from Major League Baseball Follow your favorites to get information about games, news and more
---