HOUSTON — Carlos Correa engaged in more friendly banter with reporters who cover the Astros than he did with his former Houston teammates. To his off-the-field buddies like José Altuve and Justin Verlander, for as long as this American League Division Series lasts, Correa is only standing in their way. 
After Correa received a handful of congratulatory texts upon the Twins sweeping the Blue Jays in the wild-card round, Astros players and Correa cut off contact with each other ahead of the ALDS.
"We've just got to go out there and beat him," Altuve said. "Even though we like him a lot."
"We'll be friends again after this series," Correa said of the Astros. 
The shortstop's friendly smile was notably absent while making that comment. When it comes to the postseason, Correa is a competitor first. 
Following three medium-stakes games last August in Houston and three lesser ones this past May, this weekend is Correa's biggest homecoming thus far with a fan base that watched him become the superstar he is today — the perennial playoff hero now calling Minnesota his MLB home amid a six-year, $200 million deal. Go figure: It's Correa's first time back in the postseason since 2021, too, when his Astros reached a third World Series but lost to the Braves. 
"I told my wife, I said, 'I never want to miss the playoffs ever again,' and this year we're back at it," Correa said. "Obviously, this series is special. It's against my former team, and I'm very excited."
Judging by his welcome party — again, everyone but the Astros players — no one would blame you for thinking Correa still holds the keys to the city he continues to reside in during the offseason.
During Saturday's pregame introductions, he was the only Twins player to receive a warm applause — and definitely no boos — from the Houston faithful. On Friday afternoon, before Minnesota's workout at the ballpark, Correa stopped the golf cart he was riding in the tunnel to catch up with familiar faces that ranged from the reporters that have spent almost a decade covering him to the staff that used to look after him. 
"The fans, they treat me like one of their own still," Correa said. "I went to eat last night, and all the Astros fans are wishing me good luck. I'm like, 'Are you sure you want to wish me good luck?'
"Then I went to eat breakfast this morning, and everyone's wishing me good luck. Obviously, the fans still appreciate everything I did for this city. They love me and my family, which always feels great. Yeah, I'm appreciative of the good luck charms they're sending my way."
Correa took that popularity to Minnesota ahead of the 2022 season. He quickly became a leader for the Twins, a role he was used to in Houston through both his play and his philanthropy in the community. Last offseason, though, his future with the Twins was uncertain when he almost signed long-term contracts with the Giants and Mets, only to end up back in Minnesota. 
Amid concerns over the health of his right ankle, it was a down year for Correa in the Twin Cities. He finished the regular season with his worst career OPS (.711) in a full season. He led the major leagues by grounding into 30 double plays. Once a Rookie of the Year, two-time All-Star and MVP contender, this season's version of Correa wasn't the one the Astros were used to playing with. 
Still, he managed to flip a switch at the right time. Correa's two extraordinary defensive plays and three hits helped the Twins close out Toronto in just two games this past week. A postseason icon in Houston, Correa is beginning to carve out that legacy with Minnesota. 
"We knew early on he was that type of player that he likes to be a leader," Altuve said. "He was a great leader for our team when he was here, and I'm pretty sure he is the leader on the other side now with the Twins. We've just got to be careful with him. We know he likes to play in big games and come out clutch, but we've got to find a way to stop him."
Correa got the best of a longtime ex-teammate when he led off the second inning of Saturday's Game 1. Verlander pitched Correa outside, but the veteran right-hander didn't have his usual command, so Correa didn't bite. On the fifth pitch of the at-bat, the shortstop sliced a single up the middle that bounced by Altuve and his shortstop successor on the Astros, Jeremy Peña, who won World Series MVP honors last year. Verlander would get his revenge in the sixth when he punched out Correa looking, thanks in part to a generous third strike.
Curiously, Twins manager Rocco Baldelli had Correa batting sixth, so he didn't get as many chances as Minnesota fans might have liked against his former team. When Altuve was asked if he was surprised Correa, who typically batted cleanup for the Astros, was hitting so low in the Twins order, the second baseman shrugged and said he didn't even notice. But it was hard for Twins fans not to, particularly when Minnesota rallied for four runs in the seventh inning, only for the threat to end with Correa in the on-deck circle. He led off the eighth with a double but was ultimately stranded at third.
"We had a lot of traffic out there," Baldelli said after the Twins' 6-4 loss. "We're one good swing or even one well-placed swing away from getting some real action going, putting some runs up, and we just didn't get that."
Perhaps, Correa will bat higher in the lineup and help the Twins to a playoff win another day. That's certainly what his former teammates are expecting out of the star shortstop. This past week, Astros manager Dusty Baker said he won't say too many nice things about Correa since his squad is trying to beat him — but not before admitting that Correa is still one of his, and his wife's, all-time favorite players.
"Dusty is a man that I respect so much," Correa said. "His wife, every time I would walk back to the car, she would be in the parking lot waiting for him, and we would have some great conversations. So, obviously, it was a relationship way more than just player-manager. He was like another father figure for me. So, it was special when I was around him, all the stories, all the advice I picked up from him. 
"But like he said, now we got to face each other. I'll be his son after the series is over, once again."
Deesha Thosar is an MLB writer for FOX Sports. She previously covered the Mets as a beat reporter for the New York Daily News. The daughter of Indian immigrants, Deesha grew up on Long Island and now lives in Queens. Follow her on Twitter at @DeeshaThosar. 
---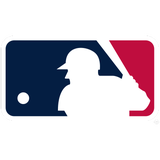 Get more from Major League Baseball Follow your favorites to get information about games, news and more
---