LOS ANGELES — As the first inning came to its merciful end Saturday, Clayton Kershaw sat slumped over, alone at the end of the dugout bench, seemingly just as awestruck and shell-shocked as the home crowd that might have watched its team's all-time strikeout leader walk off the mound at Dodger Stadium for the final time after one of the worst starts in playoff history.
Kershaw surrendered six runs and recorded just one out over 35 pitches before Dodgers manager Dave Roberts came to retrieve the baseball. He was pummeled relentlessly by a Diamondbacks offense that scored as many runs against the future Hall of Famer in the first inning of the National League Division Series as it had in three full games against him during the 2023 regular season.
"There's no excuses for that," Kershaw said. "I have to be better. That's just not acceptable." 
The 51,663 fans in attendance seemed unsure what to do as Kershaw headed off the field following the shortest start of his career. A smattering of boos was lost in a round of applause and a standing ovation, delivered out of respect and appreciation for the three-time Cy Young Award winner's 16 mostly masterful years of service. 
There have been some notable October exceptions, though none quite like Saturday's 11-2 shellacking.
The Diamondbacks scored five runs on five hits before Kershaw had recorded an out, a first in MLB postseason history. He had gutted out a shoulder ailment in the season's second half to make it to October, though neither he nor his manager blamed any sort of physical issue for the performance. Roberts said before the game he thought Kershaw entered the night feeling as good physically as he had at any point in the last couple of months.
He was still expected to be limited to between 75 and 85 pitches. Kershaw had not thrown more than 84 pitches in any of his eight starts since coming off the injured list in August. In his return from the IL, his velocity was diminished. His starts were shorter. Until Saturday, though, his production remained. 
He routinely found a way to mitigate damage, posting a 2.33 ERA in September. Included in that stretch was a five-inning, one-run outing against Arizona. It was reasonable to expect something similar. Given all the absences in their rotation, which have forced rookies to the forefront, the Dodgers were still relying on stability from Kershaw. 
Instead, he had no answer for Arizona's unrelenting barrage as the D-backs took a 1-0 series advantage. The outcome was never in doubt. Arizona did not just steal the first game of the series; it took it with authority, dropping one of the greatest pitchers of all time to a .500 record in his volatile postseason career. Kershaw's 10 playoff outings of at least six innings allowing one or no runs rank third all time, but his blunders are also glaring. After Saturday, his nine outings allowing at least five runs are the most ever. 
The latest stands out from the pack.
Saturday's outing began with some misfortune as a line drive from leadoff hitter Ketel Marte popped in and out of center fielder James Outman's glove. The rookie was one of the Dodgers' best defenders during the regular season, but he misread a scorching liner hit 115.7 mph off the bat. It was ruled a double, not an error. There was no question about the validity of what followed. 
Corbin Carroll mashed an RBI single 109.6 mph. Tommy Pham added a hard-hit single. Christian Walker followed with an RBI double lined 105.7 mph off the bat, and then came the emphatic dagger from Gabriel Moreno, who annihilated a 419-foot home run 110.8 mph off the bat into the back row of the left-field pavilion and flipped his bat into the night sky.
"They just didn't miss," Dodgers catcher Will Smith said. 
Two of the hits came off Kershaw's curveball. Three of the hits came off a slider that opponents hit just .167 against during the regular season. It is one of the best pitches in baseball. On Saturday, it lacked the same life. 
After a groundout, a walk and another Arizona double, Kershaw could only slump his shoulders from the mound in disbelief. He was standing in front of home plate as the sixth run scored. The rout was on. Kershaw's night was done. 
"It seemed like they were on everything," Roberts said, left with no other choice but to pull the most experienced pitcher on his playoff roster. 
The Diamondbacks added another three runs an inning later against rookie Emmet Sheehan. The Dodgers' offense never mounted a real threat. A nine-run cushion was plenty for Arizona starter Merrill Kelly, who exercised some demons in the win. He was 0-11 in 16 career starts against the Dodgers. On Saturday, he held them scoreless for 6.1 innings, though his masterful performance might have gotten lost with the attention on the home starter. 
Before the start, Kershaw said that he has become more grateful for every postseason appearance — that the fear of failure has turned into more positive nerves and that he would rather fail on the biggest stage than not be there at all. 
"I think when you get beat down enough, you start saying, 'Screw it,'" he said a day ahead of his Game 1 start. "I think that's kind of what happened over the years. You can't hold it too tight."
That ability to turn the page will be essential for the Dodgers and for Kershaw, who is still expected to start in the event of a Game 4. That outing would take place at Arizona. With his future undecided, it's possible that Saturday was the last time one of the Dodgers' all-time greats walked off his home field. 
If it is, it's a memory Dodgers fans would like to forget. 
Rowan Kavner covers the Dodgers and MLB as a whole for FOX Sports. He previously was the Dodgers' editor of digital and print publications. Follow him on Twitter at @RowanKavner. 
---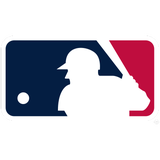 Get more from Major League Baseball Follow your favorites to get information about games, news and more
---