ATLANTA — The best lineup in baseball history took the night off.
The 2023 Atlanta Braves, who posted the highest slugging percentage ever, the highest OPS+ ever and tied the MLB record for home runs, did not score against the Philadelphia Phillies on Saturday night. That was a first for Atlanta at home this season. The Phillies, meanwhile, scored thrice; less than they'd like, but more than enough for a 3-0 win in Game 1 of the National League Division Series.
For the Braves, their first postseason game of the year began as a day of promise.
They'd waited patiently in the interim, staying fresh with scrimmage games this past week. But Saturday was opportunity No. 1 for a 104-win juggernaut to unleash its wrath on the rival who sent Atlanta packing last October. All summer long Atlanta's outrageously deep offense wreaked havoc upon anybody it shared a diamond with. Truist Park recorded its highest attendance ever. Braves fans were amped up. 
It ended with a 1-0 series deficit, the first home shutout since August 2021 and trash on the diamond.
The series was billed as a heavyweight brawl, two magnificent lineups going toe to toe. But pitching took center stage in Game 1. Bryson Stott's RBI single in the fourth inning gave the Phillies an early lead. Bryce Harper then ripped a heat-seeking missile off a Spencer Strider first-pitch slider into the right-field seats in the sixth. A somewhat controversial bases-loaded catcher's interference in the eighth gave Philly its final run. 
The play was reviewed and upheld, with a confusing replay shown on the in-stadium video board. A number of aggrieved Braves fans responded by hucking garbage onto the playing surface, a shower of boos and booze raining down and delaying the game before stadium staff tended to the refuse.
For a brief moment, that seemed to jolt Atlanta's offense into action, the Braves pushing runners to the corners with just one out in the bottom of the eighth. Phillies reliever Matt Strahm looked on the ropes, back against the wall, the tying run at the plate in the form of Ozzie Albies.
And when Albies ripped one toward the 5-6 hole it seemed that the inevitable Braves were back. But Phillies shortstop Trea Turner dove full extension to his glove side and shoveled the ball backhanded to second base in a flash. Stott gathered and zinged it to first for the double play. Inning over, game over — thanks for coming, largest crowd in Truist Park history.
"Whoa. I was kind of like, whoa," Stott said afterward. "I was in flight. That was really cool."
This was supposed to be the game in which Atlanta had the pitching edge, the game Philly could afford to lose. By virtue of their well-earned first-round bye, the Braves set up their starters to their liking. Philly, on the other hand, had to use their top two arms, Zack Wheeler and Aaron Nola, to obliterate the Marlins in the wild-card round. That created an unbalanced pitching matchup, at least on paper: Strider versus Phillies No. 3 starter Ranger Suárez.
But the Phillies flipped the script, courtesy of Suárez and a carousel of six relievers. It was quite the impressive performance, a thorough dismantling of an offense that terrified pitching staffs all season long. Suárez, who built a reputation last October as cold-hearted, didn't allow a single hit until a Matt Olson single in the fourth. And while he was yanked soon thereafter, Philly's bullpen didn't flinch. Jeff Hoffman — aka Hoffdaddy — wriggled out of the jam and kept the shutout alive.
It was disjointing to watch a revolving door of single-inning hurlers match Strider, who recently registered the highest strikeout rate for a starter in MLB history. But such is modern baseball. The term "bullpen game" no longer warrants a nervous sweat.
"Sometimes I play manager out there," Nick Castellanos admitted to FOX Sports. "And I'd be lying if I said that sometimes I don't worry [about finding 27 outs], but then I check myself and remember that my job is to catch a flyball."
So much of the focus ahead of Game 1 centered on Strider. In last year's NLDS, the then-rookie hurler entered the series with a nagging oblique, having not thrown in three weeks. His fastball velocity was down and the Phillies sent him to the great beyond.
But Strider was not the story Saturday.
The thick-thighed hurler was very good, striking out eight in seven strong innings. Most of the Phillies had little chance against his overpowering fastball-slider combo. If the Braves had scored 10 runs, he'd be the hero, his demons buried, revenge served cold. But the baseball gods had other plans.
It was a shocking start to what's sure to be a phenomenal series. Nobody had "Phillies shut out Braves at home with bullpen game" on their bingo card.
Though the contest had relatively little drama, its result could flip the entire series. For Game 2 on Monday, Philly will have the starting pitching advantage and its lockdown bullpen rested. Wheeler will face Max Fried, who is one of the best pitchers in baseball, but missed the end of the regular season with blister issues. The Phillies will then return home to Citizens Bank Park where they don't often lose this time of year.
Still, their dependably stoic manager, Rob Thomson, isn't getting too far ahead of himself. In October, even a short series can be a long one.
"You can't take anyone for granted," he said. "I mean, those guys gotta pitch, and we gotta play."
Jake Mintz, the louder half of @CespedesBBQ is a baseball writer for FOX Sports. He played college baseball, poorly at first, then very well, very briefly. Jake lives in New York City where he coaches Little League and rides his bike, sometimes at the same time. Follow him on Twitter at @Jake_Mintz.
---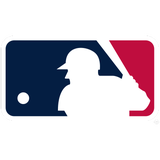 Get more from Major League Baseball Follow your favorites to get information about games, news and more
---