NFL Week 5 Sunday was pretty much a replay of NFL Week 4. And public bettors didn't mind one bit. 
In fact, they'd sign up for this every week if they could.
Thanks to key favorites winning in the right slots, the NFL Week 5 odds market saw huge parlay liability — primarily moneyline parlays — running to the San Francisco 49ers in the Sunday night game against the Dallas Cowboys. It was much like Week 4, when a ton of moneyline parlay tickets and dollars were running to the Kansas City Chiefs against the New York Jets.
The 49ers made it pay in a big way for bettors.
Let's recap the weekend that was in football betting.
No One Finer Than 49ers
Plenty of moneyline and point-spread parlays got torched early by Buffalo's outright loss to Jacksonville in London, followed by Baltimore's crazy outright loss at Pittsburgh. But the now-very-public Miami Dolphins, 12.5-point favorites, rolled over the New York Giants 31-16 to help bettors start to get right.
Then the always-popular Chiefs and Philadelphia Eagles got it done in the late window of Sunday games. The Chiefs topped Minnesota 27-20 as 3.5-point road favorites, and the Eagles — also 3.5-point road favorites — beat the L.A. Rams 23-14.
RELATED: Sportsbooks 'will live' after Deion bettors cash in
At that moment, The SuperBook executive director John Murray said: "We for sure need Dallas outright. The afternoon games were ugly for us. A lot of liability going to San Francisco late."
At least San Francisco didn't make it a long, drawn-out process, for the bookmakers or the bettors. The Niners, 3.5-point home favorites, led Dallas 21-7 at halftime and ran away in the second half for a 42-10 victory.
Boon for the Bettors
So loads of moneyline parlays that finished with the 49ers cashed out. And spread parlays, as well. Prior to the Sunday night game, BetMGM Nevada was looking at a good day.
"We were up for the day going into tonight," BetMGM Nevada's Scott Shelton said after the 49ers' rout. "It would've been a nice day had the Cowboys won. It was not even close to ever happening. We knew we were in trouble after the first quarter.
"Now, the public has plenty of seed money for Monday's playoff baseball and Monday Night Football."
Zachary Lucas, director of retail sports for TwinSpires Sportsbook, put Sunday in a nutshell: "We did good in the early games and got smoked in the late games. Our day came down to tonight. It was a disaster. The public won this round."
Bad Beats
The college football Week 6 odds market featured two very fluky outcomes. And South Point sportsbook director Chris Andrews said his shop benefited from both.
First up: LSU vs. Missouri. Mizzou trailed 42-39 and, after an LSU punt, had the ball on its own 5-yard line with 41 seconds remaining. As a 6-point home underdog, Missouri was covering for the moment. But quarterback Brady Cook then threw a pick-six, giving LSU a 49-39 lead.
That marked the only point the entire game that LSU was covering. In fact, the purple-and-gold Tigers trailed the black-and-gold Tigers for significant portions of the game.
"That was good for us. Mizzou was a trendy 'dog and probably the right side, too," Andrews said.
Mizzou missed a 54-yard field goal in the waning seconds, but even if it had been good, LSU still would've covered.
Then came arguably the most spectacularly poor play call of this or any season, in the Georgia Tech–Miami game. The 17th-ranked Hurricanes weren't going to cover the 19-point spread. But Miami was going to win.
Georgia Tech was out of timeouts, the clock was running with under 35 seconds left, and the 'Canes faced third-and-10 at the Tech 30-yard line. All Miami had to do was kneel down, and the game was over.
Instead, Miami dialed up a run for Donald Chaney Jr., who gained four yards but fumbled, and Georgia Tech recovered with 28 seconds left. Four plays later, Haynes King connected with Christian Leary on a 44-yard touchdown pass, and the Yellow Jackets won 23-20.
It was a groin kick for anyone who had Miami in a moneyline parlay. Bleacher Report Betting tweeted out a ticket from someone who had Miami to wrap up a 12-team moneyline parlay. It was a $7,000 bet that would've profited $45,000. 
That was another good result for Andrews and likely many other oddsmakers across the country. Miami was in the -1400 range on the moneyline (bet $10 to win $10.71 total).
"I had moneyline parlays going to Miami. Some guys figure it's a free winner," Andrews said. "But we're not here to give away free money."
That said, Andrews understood the good fortune — and bad play-calling.
"That's gotta be one of the stupidest coaching decisions of all time," Andrews said.
I Like Big Bets and I Cannot Lie
There were major wagers all around the NFL. A couple of customers who at least didn't have to sweat as they were never in it:
– A Michigan bettor put $220,000 on Cowboys +3.5 at Caesars Sports
– A Nevada bettor wagered $165,000 on Patriots pick 'em vs. Saints, also at Caesars
As noted above, Dallas got steamrolled 42-10. New England fared no better in a 34-0 home loss to New Orleans.
And Ben Fawkes reported on a massive moneyline loser for a Denver Broncos backer: 
More big plays from the weekend:
– $100,000 Jaguars moneyline +210 vs. Bills, at Caesars. Jags win 25-20, bettor profits $210,000, for a $310,000 total payout.
– $64,000 Vikings +4.5 vs. Chiefs, at DraftKings (loss)
– $50,700 Titans moneyline -130 vs. Colts, at DraftKings (loss)
– $43,000 Steelers +4.5 vs. Ravens, at DraftKings. Steelers win outright 17-10, bettor profits approximately $39,000, for an $82,000 total payout.
– $20,000 Jets moneyline +124 vs. Broncos, at DraftKings. Jets win 31-21, bettor profits $24,800, for a $44,800 total payout.
Don't be surprised to see some money — big, small and everything in between — show up Monday night on the Green Bay Packers–Las Vegas Raiders game, either. Vegas is crawling with Packers fans, and no doubt they'll be backing Green Bay with two fistfuls of cash.
Patrick Everson is a sports betting analyst for FOX Sports and senior reporter for VegasInsider.com. He is a distinguished journalist in the national sports betting space. He's based in Las Vegas, where he enjoys golfing in 110-degree heat. Follow him on Twitter: @PatrickE_Vegas
---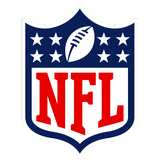 Get more from National Football League Follow your favorites to get information about games, news and more
---