What have we learned thus far in Week 5? FOX Sports' staff of NFL writers joined forces to deliver insight and analysis from around the league. 
In this weekly story, we'll tell you what we noticed, what we heard and what to keep an eye on next.
How did 31 NFL teams let Miami wind up with De'Von Achane?
Even Miami initially passed on rookie De'Von Achane, who has 514 yards and seven touchdowns over the past three games, in the 2023 NFL Draft.
The Dolphins took him with their second draft selection, which — because of their propensity for blockbuster trades involving their own draft assets — was a late third-round pick. Miami took cornerback Cam Smith in the second round, the team's top pick.
How did Achane slip to 84th overall? 
It's the strange riddle we try to solve every year as mediocre college prospects turn into elite NFL players. Achane appears poised to join the company of overlooked prospects turned standouts like Cooper Kupp, Travis Kelce and Tyler Lockett — all former third-rounders.
With Achane, you have to start with size: He was 5-foot-8 and 190 pounds coming out of Texas A&M. Typically, that speaks to a running back who can only play on third downs. Now, his college head coach Jimbo Fisher made it clear that's not true. (But, to be fair, that's exactly what every college coach will tell you.) Of course, Achane made up for that with a surprisingly powerful running style to go with — surely you've heard of and seen — his blazing speed, with a 4.32-second 40-yard dash.
"He's a great fit for their system. Could have predicted he would have went there or SF," an AFC scout told FOX Sports. "He is a pure zone-scheme runner who was good but not great at A&M. Not sure he would be playing as well in others schemes, but he has the thing you can't teach: speed. Likely was labeled as an ok third-down RB and returner for a lot of teams. Having Waddle and Hill creates space for him. You can't take away everything."
Achane has only rushed 38 times this season, but leads the entire NFL in rushing yards over expected with 236.
But Achane falling to the Dolphins is almost like when teams would let elite defensive prospects fall to Bill Belichick and the Patriots in the draft. Coach Mike McDaniel just knows how to convert speed into yards on the football field. Because, speaking of Belichick, the Patriots are the perfect example of a team that has tried and failed to draft fast athletes. Tyquan Thornton was the fastest wideout in the 2022 draft class and Pierre Strong was the fastest running back in that same class. Strong is no longer with New England and Thornton has yet to catch a pass this year.
While some teams like to field a basketball team at the skill-player positions (look at the Falcons, for example), McDaniel has a unit of Olympic-caliber track runners. 
Sort of like an offensive lineman who gets help from a unit of strong offensive lineman, it feels like Achane and Tyreek Hill are elevating each other by mere proximity. They are the two fastest players in the league, and it's impossible to manage just one player that fast let alone two. It opens up capacities for Miami's offense. It's a terrifying challenge for opposing defensive coordinators.
But, speaking of the offensive line, let's give that unit credit for what Achane is doing. On his long touchdown in the first quarter, Achane went basically untouched. He didn't have to break a tackle — he could simply use his speed to elude the second level and the secondary. That was a testament to the strong work from his OL (which our own Geoff Schwartz breaks down with precision in the video below).
The running back was asked Sunday whether he expected to accomplish what he has in the past few weeks.
"I mean, you don't really just expect that," Achane said postgame. "Credit to the O-line. They make everything easy for me. But like you said, you don't just expect that for the rookie to come up and perform the way I have been performing. So I just hope that I can keep it up."
The NFL isn't simply about talent. It's about what skills players have and how they fit into a system. It's clear that Achane has been the perfect fit for this system. He's the perfect complement for Hill and McDaniel. He is supported by those guys — and an offensive line that has reached unexpectedly impressive heights on the ground.
It's the right place and the right time for a special player. And yes, some NFL teams are kicking themselves for passing on Achane. But I imagine others aren't beating themselves up. If anything, the GMs are upset with themselves that McDaniel isn't their head coach.
What McDaniel is doing is unique. —Henry McKenna
[McKenna: Bill Belichick can't blame anyone but himself for Patriots' collapse]
Bengals WR Ja'Marr Chase really is always open
It is not a coincidence that the Pro Bowl receiver posted a picture of a 7/11 convenience store on his Instagram page following his 15-catch, 192-yard effort against the Cardinals Sunday that also included three touchdowns.
After publicly (and privately) campaigning for more playmaking opportunities, Chase put on a show against Arizona that reminded the football world of his spectacular big-play skills. The third-year pro was unstoppable despite facing various double-team and bracket coverage tactics designed to limit his touches.
Zac Taylor created favorable matchups by moving Chase around the formation. By utilizing odd-ball alignments and motions, Taylor was able to disrupt the Cardinals' plans while keeping the Bengals' No. 1 receiver involved in the action. With Joe Burrow intent on finding Chase at every opportunity (15 catches on 19 targets), the Bengals offense eventually overwhelmed the undermanned Cardinals.
Given Cincinnati's success force-feeding Chase, it is fair to wonder if Taylor will continue to make the Bengals WR1 the focal point of future game plans. —Bucky Brooks
'Don't let that guy beat you' – Mark Sanchez on Ja'Marr Chase's incredible performance in the Bengals' win vs. the Cardinals
The Giants offensive line has gone from thin to threadbare
The Giants entered Week 5 without two starters and one key reserve on the offensive line. Then two more linemen got hurt. And their fill-in left tackle got benched.
So yeah, what happened to Daniel Jones on Sunday was inevitable. It's amazing it hadn't happened a lot sooner.
The Giants quarterback was injured in a 31-16 loss in Miami, because of course he was. He has been sacked 16 times and hit more than 25 times in the past two weeks alone behind what has become a disaster of an offensive line. He has probably avoided another 20 hits just because he's so good at escaping trouble.
And the truth is, things are likely to get worse, not better. The Giants were already without left tackle Andrew Thomas (hamstring) and center John Michael-Schmitz (shoulder). During the game Sunday, they briefly lost backup center Ben Bredeson, and then guard Marcus McKethen went down with a knee injury. Right tackle Evan Neal has been dealing with injuries, too. And while fill-in left tackle Josh Ezeudu is presumably healthy, he had a terrible game and missed the block on the play in which Jones injured his neck.
The situation is so bad that the Giants were forced to use two linemen they had just elevated from the practice squad — undrafted rookie Jaylon Thomas and veteran Jalen Mayfield, who missed all of last season with a back injury.
Isn't that untenable?
"Yeah, you don't want that," said Giants coach Brian Daboll. "Affecting the quarterback plays an important role in the game, and we got to figure out a way to protect him better."
There are no easy answers. In fact, there may be no answers until some of the injured linemen — Thomas, especially — are back. Until then, Jones — or whomever the quarterback is — simply doesn't have enough protection to run the offense at all. Outside of two quarters in Week 2 in Arizona, the Giants offense is averaging just 4.9 points per game.
The offensive line is the obvious reason why. —Ralph Vacchiano
D-Day finally comes for Philadelphia as Eagles rediscover their dynamic tight end
Nick Sirianni has had nothing but good things to say about tight end Dallas Goedert this season, about how well he has been playing and the kind of teammate he is. Sirianni knew Goedert had become an afterthought in the passing game, but he kept insisting his time was coming.
On Sunday in Los Angeles, it finally did.
It was Dallas Goedert Day for the Philadelphia Eagles, who featured their star tight end in their 23-14 win over the Los Angeles Rams. Goedert had a team-high eight catches for 117 yards. And he started fast, too, with QB Jalen Hurts targeting him right from the beginning. Goedert had four catches for 45 yards and a touchdown on Philly's opening drive.
That was more receiving yards than he previously had in any game this season.
"You've just got to be ready for your opportunities when they come," Goedert said. "It's tough not to throw A.J. [Brown] the ball when he's one-on-one. It's tough not to throw Smitty [DeVonta Smith] the ball when he's one-on-one. So you've just got to be patient and take advantage of the opportunities when they come."
Goedert was patient. And though the Eagles wouldn't admit it, his absence from the passing attack was part of why their offense didn't quite look like its old self during their first four games. They were getting big games from their receivers — particularly Brown, who had another six catches and 127 yards on Sunday. But they're at their best in the passing game when they're getting a big performance from a secondary option.
And it wasn't just that Goedert wasn't putting up big numbers. He wasn't being sent downfield much. Some of the routes he ran, under new offensive coordinator Brian Johnson, didn't give him much of a chance for success. Goedert is better down the field and in space. He showed last year, when he had 55 catches for 702 yards in just 12 games, that he can be one of the most dangerous receiving tight ends in the league.
With him back in the groove, everything seemed better. Even Hurts suddenly had room to run with Goedert dragging defenders downfield, the QB rushing for a season-high 72 yards.
Now that the Eagles have rediscovered Goedert, will they keep him at the forefront of their plans?
"It all depends on what the defense wants to do to us, who the defense wants to stop," Goedert said. "We've got a really special offense."
It's even more special when Goedert is actively involved. —Vacchiano
The Lions are now good enough that we take their blowout wins for granted
The Detroit Lions hosted the Carolina Panthers as the heavy favorites — Vegas had the spread at Lions -9.5 prior to kickoff. The Lions went out and covered … and then some. The final score was 42-24 and most of the game wasn't even that close. The Panthers scored 14 points after the game was well out of hand.
Here's the kicker: No one was surprised.
Even with leading receiver Amon-Ra St. Brown and dynamic rookie Jahmyr Gibbs ruled out prior to the game, Detroit's offense was on fire. Offensive coordinator Ben Johnson pulled out fun plays to try and make up for the injuries, but he probably didn't even need them. It was fun, though. A reverse flea flicker to the rookie tight end that goes for a touchdown? Sure. A wildcat package out of the I formation? Why not? Recording the first franchise game since 1962 with three passing touchdowns and three rushing touchdowns? Yep. 
The Lions offense tallied 350 total net yards for the fifth straight game, which is something they haven't done since 1954. The defense, which was the team's downfall early last year, has allowed the fewest rushing yards through the first five games of any season since at least 1932. They have a sleeper Defensive Player of the Year candidate in Aidan Hutchinson, who not only had a sack and two tackles for loss on Sunday, but also nabbed a one-handed interception that the Lions converted into a touchdown. 
Yet again, none of this comes as a surprise. Just as they were favored heading into the game against Carolina, they'd been favored to win the NFC North all offseason. Now they're just proving they deserve it — and that these aren't the "same old Lions." —Carmen Vitali 
Is Travis Etienne establishing himself as one of the NFL's best running backs?
Travis Etienne was the best player on the field in the Jaguars' victory Sunday over the Bills, rushing 26 times for 156 yards (5.2 yards per carry) and two touchdowns. He saved his best for last. The third-year running back's longest run was his 35-yard scamper that put Jacksonville up two scores with 2:56 remaining, a cherry on top of what was the team's second straight win. 
After an impressive 2022 season, what was essentially his "redshirt" rookie season after missing all of 2021 with a Lisfranc injury, Etienne has continued his ascent this year. He's truly becoming one of the elite tailbacks in football. Pending the result of Monday Night Football, the former first-round pick is fifth in the league in rushing yards (396). He led the league in rushing yards over expectation last year and is solidly positive in the metric again this season.
Running between the tackles has been a perceived weakness of his — the Jaguars drafted former Auburn star Tank Bigsby in the third round this year to add a bruising style that can complement Etienne's proficiency on outside runs — but Etienne has proved his strength on numerous occasions. He's second in the NFL in yards after contact (352), trailing only Christian McCaffrey (407), according to Next Gen Stats. His inside run rate is also 54.7%, which is 11th in the league among running backs with at least 60 carries, per NGS. 
There was so much talk entering this season about the Jaguars' pass-catchers, but Etienne has been their best offensive skill player through five weeks. He leads the team with 540 scrimmage yards, nearly 200 yards more than WR1 Calvin Ridley (347), who's in second place. —Ben Arthur
[Want great stories delivered right to your inbox? Create or log in to your FOX Sports account, follow leagues, teams and players to receive a personalized newsletter daily.]
Colts' offensive boost has been keyed by improvement throughout the O-line 
Outside of Colts headquarters, there was a lot of head-scratching about what Indianapolis was doing with its offensive line — or rather, what it wasn't doing. 
The team gave up 60 sacks last season (second-worst in the league) and saw a significant regression in run blocking, but entered 2023 with the same starters up front (left tackle Bernhard Raimann, left guard Quenton Nelson, center Ryan Kelly, right guard Will Fries, right tackle Braden Smith). The Colts didn't add much depth either, bringing in just a fourth-round rookie in Blake Freeland and a seventh-rounder in Jake Witt, who's on season-ending IR. 
Making no changes has paid dividends for the Colts so far this season. They've given up just 12 sacks, which ranks in the top half of the league and paces below 41 sacks for a full season. It's possible new coach Shane Steichen's scheme is helping, too. Gardner Minshew and Anthony Richardson are getting the ball out of their hands quickly, in an average of 2.62 and 2.74 seconds, respectively, which both rank in the top 17 of the league among qualified quarterbacks (minimum of 60 dropbacks), according to Next Gen Stats. 
Most notably, the Colts' run blocking has been terrific. It has keyed the emergence of Zack Moss, who's currently second in the league in rushing yards per game (111.3) and third in total rushing yards (445) despite missing a game. It makes the possibilities of a fully integrated Jonathan Taylor, who made his season debut in Sunday's win over the Titans, all the more enticing. 
The Colts have been at their best in previous years when they have an elite, power-running game (think 2021, when Taylor had the best rushing season in franchise history). With the way the O-line is playing, that's become a reality again for a Colts team that has proven they're much better than everyone thought. —Arthur
The Falcons finally get the ball to Kyle Pitts
Arthur Smith may not care about our fantasy teams, but an approach that echoed their pleas helped the Falcons notch their third win of the season.
Fantasy football is all about star power and how those stars are able to impact the game with consistent touches and targets. Despite having a freak athlete at tight end with mismatch potential, the Falcons had hardly targeted Kyle Pitts heading into Week 5.
The third-year pro entered the game with only 11 catches on 21 targets, and that is not enough opportunities for a player picked No. 4 overall in the 2022 draft. Fast-forward to Week 5, when Pitts finished with seven catches (87 yards) on 11 targets against the Houston Texans.
Whether the increased touches were by design or a byproduct of a young quarterback force-feeding the ball to his best receivers, the tight end's involvement forced the Texans to make hard decisions when electing to defend Pitts, Bijan Robinson and Drake London in space. Considering how each playmaker has shown "take over the game" potential, the decision to target Pitts early and often puts defensive playcallers in a bind.
If Smith continues to get his stars the ball frequently, the Falcons offense could explode down the stretch. —Brooks
Cowboys fall on their face in another key game
The Cowboys were very widely seen as one of the few teams that could challenge the 49ers going into this season. Last night, they weren't in the Niners' area code.
This is the game that was circled in red pen. They spent all week saying it was a measuring-stick game. Of course, nobody wins a Super Bowl in week five. But this is the team they know they're measuring themselves against. And the biggest issue for me was as forgettable a performance as I can remember from Dak Prescott. 
Those who know my work know that I have defended him many times over the course of his career. I've got nothing this time. He threw three picks. Granted, a couple of those came when the game was well out of reach. But even when this game was close, the Cowboys offense was completely lifeless.
They punt on their first two possessions of this game. Tony Pollard fumbles in Dallas' own red zone. They punt again. It takes them until late in the first half to put together a touchdown drive, which while pretty nice, ultimately led nowhere. Niners linebackers Fred Warner and Dre Greenlaw felt like they dominated this matchup from the beginning. CeeDee Lamb, Brandin Cooks and Michael Gallup couldn't get any separation against this secondary. 
As has often been the case when the Cowboys and Niners play, it felt like the San Francisco defense knew the Cowboys game plan before they even got to the line. We saw very questionable play calling by Mike McCarthy. I already mentioned Tony Pollard's fumble; this was one of his worst games as a Cowboy. 
[Vacchiano: Dak Prescott once again comes up small in a big Cowboys game]
It's an unfortunate spot to be if you are the Cowboys, because one game does not make a season. It doesn't break a season. Mike McCarthy said that immediately afterward. And he's right. Teams that go on to accomplish things in the postseason lose games like this all the time. It does happen. I promise you. The 2020 Tampa Bay Buccaneers lost a game 38-3 during the regular season. It's possible to overcome a beating like this.
But the Cowboys are in the unique circumstances of being America's Team, and being the franchise that has now gone 27 years without any Super Bowl success. They haven't made an NFC Championship game since the 1995 season. We know all that stuff. And the problem is that is what they're going to be measured against. That is what they are going to be compared to — and now that this loss is on their resume, it creates even more pressure ahead of their next big playoff game. —David Helman
The Chiefs won, but still lack juice. Does Patrick Mahomes need an infusion of explosiveness?
All things considered, the Chiefs are in a great position at this point in this season. Their victory Sunday over the Vikings improved their record to 4-1. They have a comfortable lead atop the AFC West, a division they've won for seven straight years. But their deficiencies at the wide receiver spot have become concerning. 
Over the last few weeks, it hasn't been as bad as the season opener against Detroit, when it had several drops, but Kansas City's wide receiver corps aren't drawing much optimism. They rank 15th in the league in receptions (61) and 16th in receiving yards (754), according to Next Gen Stats — not bad, but not the outstanding production we've come to expect, considering Patrick Mahomes is the quarterback. 
The receiving numbers have steadily declined over the last couple years, no doubt impacted by the departure of Tyreek Hill. This season, Chiefs wide receivers have a 63.5% catch rate — 22nd in the league — despite ranking first in yards of separation per target (3.5), per NGS. At the tight end spot, star Travis Kelce has struggled some with injuries. He's currently averaging just 55.5 receiving yards per game, on pace for his worst mark since 2015. 
Kansas City is currently averaging just 25.6 points per game, pacing to be its worst mark since 2016. This is problematic when you consider the high-powered offenses the Chiefs may run into in the playoffs in the AFC (think Dolphins, Bills), let alone the likes of the 49ers and Eagles, Super Bowl contenders. 
The NFL trade deadline is just over three weeks away. The Chiefs should strongly consider looking across the league for possible wide-receiver reinforcements. —Ben Arthur
Cooper Kupp is back, and it's like he never left
Move over, Puka Nacua.
Los Angeles Rams receiver Cooper Kupp returned to the field for the first time this season. Kupp missed the second half of 2022 with a high-ankle sprain that required surgery and the first four games of this year because of a lingering hamstring injury.  
And while rookie Puka Nacua had been on a historic pace to start the year, with 36 receptions through his first four games, the BYU product took a backseat to Kupp in his team's 23-14 loss to the Philadelphia Eagles.
Cooper totaled 56 receiving yards on the opening series of the game and finished with eight receptions for 118 receiving yards on a game-high 12 targets. Nacua did maintain an important role in the offense, finishing with seven receptions for 71 receiving yards and a score on 11 targets.
According to Next Gen Stats, Kupp was targeted on 30 percent of his routes in his first game back from injury and had seven targets on 15 in-breaking routes, catching six receptions for 71 yards.
Kupp accounted for 34 percent of L.A.'s scrimmage yards before his injury last season.
"I thought he played really well," Rams quarterback Matthew Stafford said. "Proud of him, happy for him that he's out there because I know that's what he loves to do is be out there playing and competing. Had some decent success early on.
"A couple plays here or there we want back as the game went on but loved having him back out on the field. I think everybody did." —Eric D. Williams
[Williams: Led by George Kittle and stout defense, 49ers bully Cowboys to stay unbeaten]
Lamar Jackson's receivers are failing him yet again
The Baltimore Ravens made a significant investment during the offseason to improve the wide receiver room for the team's MVP candidate, Lamar Jackson.
The Ravens had just one drop entering Week 5, but in Baltimore's 17-10 road loss to the Pittsburgh Steelers, the Ravens totaled a league-high six drops in the game, according to Next Gen Stats.
Tight end Mark Andrews led Baltimore with three drops, including one that would have been a touchdown. Receiver Rashod Bateman also dropped what would have been a score in the back of the end zone on third down in the second quarter and Nelson Agholor dropped a deep ball that would have been a touchdown in the third quarter.
According to Next Gen Stats, Baltimore's 5% drop rate is No. 7 in the league.
Andrews led the Ravens with six receptions for 65 receiving yards on 10 targets, while rookie Zay Flowers finished with five receptions for 73 yards on 11 targets.
The team's highest-paid receiver, Odell Beckham Jr., had just two receptions for 13 yards. For the season, Beckham has just seven receptions for 79 yards on 11 targets and no touchdowns.
Beckham, who turns 31 next month, signed a one-year, $15 million contract this offseason. Baltimore also signed Agholor to a one-year, $3.25 million deal this offseason and drafted Flowers at No. 22 overall in this year's draft.
"We have too good of players, too great of players, myself included," Andrews said. "That stuff can't be contagious. If one [drop] happens, whatever. [We have to] move on and get to the next play.
"We need to be better. Obviously, Lamar is putting the ball right where it needs to be, and we need to be there for him and make plays." —Williams
This story was compiled by:
AFC South reporter Ben Arthur (@benyarthur)
NFL analyst Bucky Brooks (@BuckyBrooks)
Dallas Cowboys reporter David Helman (@davidhelman_)
AFC East reporter Henry McKenna (@McKennAnalysis)
NFC West reporter Eric D. Williams (@eric_d_williams)
NFC East reporter Ralph Vacchiano (@RalphVacchiano)
NFC North reporter Carmen Vitali (@CarmieV)
---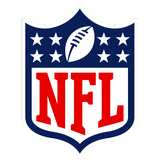 Get more from National Football League Follow your favorites to get information about games, news and more
---