Where in the world was Micah Parsons on Sunday? That's what Skip Bayless wants to know.
After the Dallas Cowboys 42-10 loss to the San Francisco 49ers at Levi Stadium, the Undisputed host had questions and concerns on Monday about the lack of defensive dominance from the now 3-2 squad.
The Cowboys had a tough night on both ends of the field. On offense, QB Dak Prescott was sacked three times and went 14-for-24 with three interceptions, but that did not seem to surprise Bayless.
"I know what he is, but mostly I know what he's not," Bayless said of Prescott. "I've been saying it for year after year and now I'm done … with Dak Prescott."
"My biggest concern is Micah Parsons … he was nowhere to be found."
Bayless' hopes were a lot higher for the performance of the Dallas defense who came into the game with a 49% pressure rate which led the NFL. But Parsons and his squad had no answer for Niners QB Brock Purdy, who threw four TD passes (three to George Kittle) and notched 252 passing yards.
"I thought Dallas' pass rush was a little better than San Francisco's," Bayless said.
"I thought that because San Francisco's had to replace two offensive linemen last year … maybe they're slightly vulnerable … maybe that my own Micah, 11 from heaven, wouldn't actually go to heaven — it's like he was gone last night."
The Dallas defense was able to get one sack on what looked to be a broken play by the Niners, but the level of heat on the former Cyclone was not as hot as Bayless would have liked.
"My pass rush put no heat on a Brock Purdy who just keeps sitting back there like he's playing soft-toss catch. He just keeps lobbing little radar rainbows in the zone like he's a wizard. I've never seen anything like it before."
Undisputed co-host and former 49ers cornerback Richard Sherman was more than delighted with the win and even sported a 49ers-red suit on the show.
"How bout those Niners!" Sherman exclaimed at Bayless with a huge smile. 
"I told you [Skip] … every level of the defense, every level of the offense was better … this was the difference between the San Francisco 49ers and the Dallas Cowboys. One is a true contender; one is a pretender." 
[Want great stories delivered right to your inbox? Create or log in to your FOX Sports account, follow leagues, teams and players to receive a personalized newsletter daily.]
The 49ers will take on the Cleveland Browns on Sunday, Oct. 15 in Ohio.
"I am sure we [the Cowboys] cannot play worse than last night," Bayless concluded. "The 49ers last night maxed out. We crapped out. They played virtually the best game they could play."
---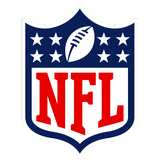 Get more from National Football League Follow your favorites to get information about games, news and more
---