At the back end of this Major League Baseball season, the Miami Marlins caught fire. 
Skip Schumaker's team won 11 of 15 games to start September, snatched a wild-card spot when the Chicago Cubs imploded, and ultimately lined up for postseason action for just the second time since the franchise won the World Series in 2003.
And when they headed to Philadelphia to take on the Phillies, Marlins Man, the ultimate have-tickets-will-travel baseball obsessive, the guy whose orange jersey seems like it appears everywhere because, well, it appears everywhere … wasn't there to see it.
What?
There's a story behind that story, because with Laurence Leavy, aka Marlins Man, a 66-year-old Florida lawyer who has spent more than a decade traversing America and witnessing sporting history from the most primo of seats, there's always a story,
Leavy's tales are usually delivered in entertaining fashion and good cheer because that's how he rolls, but when I caught up with him by phone Friday he was a little glum, but only for a moment.
"Disappointed I didn't get to see the Marlins, because it has been a long wait," Leavy told me after the team was eliminated Wednesday in Philadelphia. "It all lined up wrong. But some things are more important."
More important than going to watch the Marlins in a unicorn of a postseason appearance, when you are known everywhere as Marlins Man?
Actually, yes.
The thing to know when you see Leavy behind home at the World Series, or courtside at the NBA Finals, or on the glass at Stanley Cup games, or anywhere, is that if he's at a sporting event he's almost certainly not alone.
He takes friends or business contacts with him, or reconnects with people he has met in various cities over the years, bonds forged over peanuts and Cracker Jack or sometimes by buying up tickets and offering them free to fans outside the stadium or by inviting a bleacher-seat occupier to join him for a better view.
That generosity ensures he has good company and also ready-made local tour guides wherever he ventures, a grateful someone repaying the favor by taking him to the best delis, barbecue spots or sights that you won't find on the typical tourist trail.
"What I give to them with the ticket, I get back 10 times over," he said. "I've had Milwaukee fans take me to the last row of the stadium to see the Bob Uecker statue. In Kansas City, I eat fantastically because local friends show me the places only Kansas City people know about. In Oklahoma City, people I met through an NBA game took me to the cowboy statues, it was incredible. For me the experience is not just about watching the games."
Leavy likes to plan ahead, so in early September — not expecting to see his beloved Marlins complete the campaign comeback — he made arrangements to buy up a block of first- and third-row seats in Milwaukee, enjoying American Family Field for its views, and vibe and people.
It might have worked out for him, as when Miami moved into contention it seemed they would end up visiting the Brewers. But then the Phillies stumbled late and the Arizona Diamondbacks moved ahead – and suddenly the Marlins were heading to Philly and Leavy was headed elsewhere.
"Of course, I could have changed plans, but I had the tickets and I had made a commitment to it and people who were coming," Leavy said. "I had a plan, I would see two games in Milwaukee and then pick up the Marlins for as long as they stayed in. I wasn't expecting them to get swept, but that's what happened."
Similar overconfidence overtook Marlins second baseman Luis Arraez, who arranged for his parents to fly to Atlanta for Miami's NLDS series, which never transpired.
Leavy took the setback in stride, heading back home to Florida for a few days to "do some laundry" and attend a horse auction in Ocala, before trekking back on the road as the postseason cranks into full gear.
A lifelong sports fan who had Miami Dolphins season tickets every year from 1966-2006 and never missed a home game in that span, he started doing this non-stop sports pilgrimage in 2012. After an incorrect liver cancer diagnosis brought a grim prognosis, Leavy reasoned that he'd better start ticking off his bucket list quickly, so began to get tickets for anything he'd ever thought of – the U.S. Open tennis, the Daytona 500, the Indy 500.
And baseball, especially baseball, which spoke to him the loudest.
He still does it because he loves it and it's become his thing, especially after San Francisco Giants fans christened him Marlins Man in 2014 and offbeat fame followed. Of course, what he does is an obsession, for how could it be otherwise?
It is so much of a passion that he refuses to stop even though his doctors want him to. Leavy spent a week in a New York hospital after a major medical incident at the Mets' Citi Field in June, and said he needs surgery due to ongoing issues with his lungs, esophagus and diaphragm.
"My doctors don't like me doing it," he said of his frequent sports travel. "But I like doing it."
There have been years when he attended more than 300 live events, but COVID and his own health have slowed him a little. When the Miami combo of the Heat and the Panthers both went on their postseason dream runs last summer, he ditched plane travel for a while to embrace what was on his doorstep.
He's become something of a celebrity in his own right, appearing on talk shows and being invited to minor league games around the country to throw out the first pitch. He used to donate heavily to charity — business is good in the workers' compensation sector that his eponymous firm specializes in — but found it less fulfilling than gifting bunches of tickets to those going through difficulty instead.
He gets invites to speak to classrooms of schoolkids, telling stories from his travels while trying to push messages of positivity and kindness, and he can't imagine a time when he doesn't do this anymore.
It is a rare privilege and he knows it. His flights and hotels are mostly covered by airline miles and brand points, but that's only because he spends so much on game tickets. Logistically and professionally, the big thing that allowed such a lifestyle was when Florida switched to an electronic filing system for the type of law he practices, meaning his office can be anywhere, and usually is.
When you see that Marlins jersey on TV it's no longer a surprise but despite what we said at the top, it's not quite accurate to say you'll find him everywhere. This fall, Leavy probably won't make it to Atlanta, or Philadelphia, or Arizona, or Texas — unless it's the World Series — because those teams don't openly sell seats behind home plate, and he's become used to that view enough over the years that he'd rather not watch a game anywhere else.
Plus, part of the whole Marlins Man thing is, you know, being there on camera, a blob of orange while the ball is hurled toward the batter.
But there's always a twist with Leavy. He enjoys being Marlins Man, likes the selfies and the handshakes and the banter and the friendships that sometimes last long beyond the final out.
Yet on occasion, he will leave the orange jersey in his suitcase, and just turn up at a random ballpark in regular clothes, a regular guy in the crowd.
"No one recognizes me then," he said. "And I like that, too."
Martin Rogers is a columnist for FOX Sports and the author of the FOX Sports Insider newsletter. Follow him on Twitter @MRogersFOX and subscribe to the daily newsletter.
---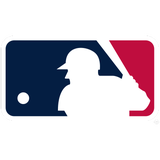 Get more from Major League Baseball Follow your favorites to get information about games, news and more
---