MINNEAPOLIS – Media days often bring a lot of coach speak. Everybody loves their team this time of year. It's the season of optimism. But on Tuesday morning at Big Ten men's basketball media day inside the Target Center in Minneapolis, there was a one-of-a-kind vibe surrounding the team picked to finish first in the league. 
Never has a team picked to win a conference as strong as the Big Ten been on the receiving end of the questions Purdue was being asked. That's because everybody wanted to know about the thing that happened last March, when the Boilermakers fell in stunning fashion to No. 16 seed Fairleigh Dickinson. Those questions were expected, but what stood out is how 19th-year head coach Matt Painter and his players handled them. There was no sense of deflection from the Boilermakers when asked what happened on that cold Saint Patrick's Day evening against the Knights, who were college basketball's smallest team by height going up against the most dominant force in the country, 7-foot-4, 300-pound center Zach Edey. 
"I don't think it will stay with me through the year. I think it will stay with me forever," Painter said of that loss. "I wish it didn't. But that's part of being competitive and coaching. You don't sit around wiping your trophies. You sit around thinking about why you didn't beat someone." 
That loss led to the following question: Do the Boilermakers have to change what they are doing? In the last three seasons, Purdue has been eliminated in the NCAA Tournament by not only FDU, but Saint Peter's and North Texas as well. Painter sees it very differently. 
"I'm not going to change things that have been great for us. You're not going to convince me to steal my own car," Painter said. "If you live and die by every shot, you're going to be dead a lot. You can make great decisions and get a bad result. We had the No. 1 offense in the country against top-100 teams last year. I don't think we need to change our offense. I just think we need to play better. If I'm questioning myself too much, then I'm going to walk away like the riddler." 
As for Edey, who will be the Preseason National Player of the Year across the country for all intents and purposes, the Purdue superstar sat in a gray suit on Tuesday, clinching a baseball as if he was using it as a stress ball when asked about that loss to the Knights. You could sense the motivation for redemption oozing out of him. 
"Not a lot of words were said on that bus ride home," Edey said of what followed the loss to FDU. "It was a s—ty feeling for things to end that way after all we did." 
As Painter alluded to on Tuesday, the majority of the battle for Purdue is the mental side. The Boilermakers return 86.6% of their scoring production from last year, and everybody is a year older. For Edey in particular though, his case is unique when it comes to the mental side because this is only his seventh year of organized basketball. Edey did not start playing on a team until his sophomore season at Leaside High School in Toronto.
"There's just a different learning curve for Zach," Painter said. "Two years ago, he was nonexistent as a rim protector. Last year, he racked up blocks. His ball-screen defense was good, and his motor was even better. His next step: How can't you believe in yourself when you're the consensus National Player of the Year? He didn't have experiences when he was 8, 9 or 10 years old, where he would have been the best player. 
"I believe he's an NBA player. He's very functional in what he does. He has an incredible ability to pass. He conceptualizes what's happening on the court. A lot of people equate that his success needs to be perimeter shots and the game is different. He's gotta prove that and knock down those shots, but I believe he will be an NBA player." 
Painter acknowledged that the pushback he and the program have gotten is true and took accountability, something that's refreshing for a guy who is 413-198 on his career. The biggest key for the Boilers, though, isn't Edey. It's improving on a 32% clip from 3-point territory. 
For now, what's impressive is the way the Boilermakers handled the questions of that historic loss. They aren't shying away from it, and by fully acknowledging it, it could help them play more loose come next March because you've now seen the worst possible outcome under the spotlight. 
Five other takeaways from Big Ten media day:
Michigan State senior guard A.J. Hoggard is taking things personally and wasn't afraid to speak his mind on Tuesday. A year after the Spartans were picked fourth in the Big Ten preseason poll and were flying under the radar, I asked Hoggard how he's approaching this season, in which Michigan State has been selected second in the poll and will be a preseason top-10 team. 
"Oh, I've still got the chip on my shoulder," Hoggard said. 
When asked where he gets that from, he was pretty candid: "Well, some of you guys. Some of you guys that don't think I am what I am. I take it with a grain of salt. I take my notes and sit back and watch, and apply it every day. Everybody who's writing me off, and how you think of point guards in the country, I see everything. I'm taking my own notes."
Anybody doubting Michigan State heading into this season would be an outlier. Tom Izzo has over 80% of his scoring back and as deep a backcourt as any in college basketball. Izzo was very complimentary of four-star guard Jeremy Fears, stating that he's been an exceptional leader in practices.
"There are only a couple of freshmen I can say that about in my coaching career, and you can say it about him." 
The Hall of Fame head coach, who's entering his 29th season in East Lansing, was also asked about retirement on Tuesday. 
"Some people tell me they love retirement," Izzo said. "Others tell me 'never retire.' Right now, I'm leaning toward the second one."
*** *** ***
A couple of times throughout media day on Tuesday, coaches would ask me the question: "Hey, who's that guy?" 
That's a symptom of the transfer portal and just how much rosters can change. That's not an issue at all for Wisconsin head coach Greg Gard. He has all five starters back and nine of his top 10 players – and no, it's not from an NCAA Tournament team. That's what impresses Gard about the guys he has in his locker room. 
"That's the credit that goes to our team," Gard said. "Our guys chose to stay together, as opposed to going their individual ways. I even look around here at media day, and there's a lot of guys that I just don't know. There's just a lot of rosters with a whole lot of new on them. So, to have that type of continuity in today's world and to have the experience back, it's huge. Those older guys know the language. They are the best teachers before us coaches ever walk into the gym." 
Fifth-year senior Tyler Wahl (11.3 PPG, 6.3 RPG, 2.5 APG) is back in Madison and Gard revealed how their conversation went for him to return. 
"We talked about how nobody in our program's history has ever won three Big Ten (regular season) championships," Gard said. "I told Tyler, 'you can come back and make history here.'" 
Wahl, Chucky Hepburn and Connor Essegian will lead a strong core, while St. John's transfer AJ Storr has entered the program and will immediately help Wisconsin on the perimeter. The big thing on Gard's mind: late-game execution. 
"We went 13-10 in close games decided in the final four minutes last year, and in eight of those losses, we had a lead at one point in the final minutes," Gard added. "With another year under our belts, I believe we have the pieces to turn that around." 
*** *** ***
There is no timetable on Juwan Howard's return to the sidelines following his surgery in September to fix an aortic aneurysm and repair his aortic valve, Michigan assistant head coach Saddi Washington announced on Tuesday. 
"He's a very motivated individual to get back," Washington said. "He's going to listen to his team of doctors. He's going to go through the process of working through his rehab and getting healthy. I know the competitive spirit that he has. We're just going to hold down the fort. We want him back when he's ready."
As for the Wolverines, who were picked 11th out of 14 in the preseason poll, there was definitely a message from the players on the approach entering this season. 
"Personally, I love it. I'll say it loud and clear," Alabama transfer Nimari Burnett said of Michigan being picked fourth-to-last in the conference. "We love the idea of being counted out. We get to not only exceed expectations, but write something for ourselves."
Tennessee transfer Olivier Nkamhoua echoed Burnett's thoughts.
"Everything happens for a reason, and I do believe that," Nkamhoua said. "Everybody has rough years and ups and downs. I'm not here to talk about what last year's team did. But Michigan is Michigan. Everybody knows who we are. The block M stands for something and has for a very long time. We're here to continue that legacy and put our own flavor and spice on it." 
*** *** ***
The big question in the room for Brad Underwood was clear as day on Tuesday: What's up with the point guard situation at Illinois? 
Underwood did not bat an eye when asked. 
"Everybody seems to be worried about it except me," the seventh-year head coach said. "One of my biggest mistakes last year was not playing Ty Rodgers there enough." 
The 6-6, 200-pound sophomore played in 33 games last year, averaging 3.3 points and 4.0 rebounds per game in a limited role. The expectation is that he will be able to hit the ground running, and if need be, fifth-year senior Terrence Shannon Jr. can take some of the ball-handling duties. If Rodgers pans out, the Illini could be a top-20 team with someone setting up Shannon, who was named to the Preseason All-Big Ten Team after averaging 17.2 PPG last season.
With Coleman Hawkins and Dain Dainja back to anchor the interior, there is a nice blend of continuity and transfers in place for Illinois to potentially exceed initial expectations. The Illini will dance for a fourth straight year.
*** *** ***
Media day can always bring some fun question and answer exchanges. The highlight of the day came from the Iowa Hawkeyes trio of Patrick McCaffery, Tony Perkins and Payton Sandfort when asked if they have any superstitions. 
"Last year, we watched 'The Maury Show' before every game," Sandfort said as McCaffery laughed. "Either that, or some 'Family Feud' with Steve Harvey." 
Perkins elaborated on the team's pregame viewing.
"I'd be walking past our locker room before the game, and it's getting yelled out on the TV, 'You are not the father," Perkins said. 
Some pregame Steve Harvey and Maury Povich have helped the Hawkeyes to four straight appearances in the NCAA Tournament. 
John Fanta is a national college basketball broadcaster and writer for FOX Sports. He covers the sport in a variety of capacities, from calling games on FS1 to serving as lead host on the BIG EAST Digital Network to providing commentary on The Field of 68 Media Network. Follow him on Twitter @John_Fanta.
FOLLOW
Follow your favorites to personalize your FOX Sports experience
---
COLLEGE BASKETBALL trending
---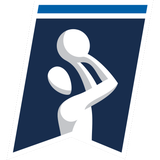 Get more from College Basketball Follow your favorites to get information about games, news and more
---