Jerry Jones was admittedly stunned watching the beating his Dallas Cowboys took in San Francisco on Sunday night. He believed this team was the one that could end his long Super Bowl drought. He believed this quarterback and this coach were somehow different, and special.
Somehow, two days later, he still does.
"We have, in my mind — make no mistake about it — we have a quarterback that can get us there," Jones said Tuesday morning in an interview on 105.3 The Fan in Dallas. "I feel very strongly there. (And) we have coaching on both sides of the ball that can get us there."
In other words, when it comes to Dak Prescott and Mike McCarthy, Jones is all-in. 
Now it's up to those two to regroup after their humiliating, 42-10 loss to the 49ers, and make Jones' big bet pay off.
Because right now, Jones might be the only one in the Dallas area outside of the Cowboys locker room who has any kind of faith in Prescott and McCarthy. That's how bad the two were on Sunday night. Prescott had one of the worst games of his career, throwing three interceptions and sustaining just one drive against the San Francisco defense. And McCarthy and his staff had no answers for anything in that game. In a high-profile matchup against Kyle Shanahan, they were thoroughly out-coached.
That was "a stunner" for Jones, who viewed this game as a measuring stick for his Cowboys and a chance to show the world they were the team to beat in the NFC.
"We did view this game as a game that would tell us where we are," Jones said. "Nobody likes where we are."
He's right about that. But he's more concerned with where his Cowboys are going, which is an open question for everybody else right now. There's no question that the Dallas Cowboys are a good team — far better than what they showed in San Francisco. But their bar isn't "good." They've set it much higher than that.
If the coach and quarterback can't show up in a big regular-season game, though, what hope do they have later when the stakes are higher?
That's another way of asking: Can McCarthy and Prescott win the big games? McCarthy has a Super Bowl ring and three other trips to the NFC championship game from his time in Green Bay, but he had two Hall of Fame quarterbacks (Brett Favre and Aaron Rodgers) to help him there. And that Super Bowl championship was a long 13 years ago.
And while Prescott has a glowing 64-38 regular season record in his seven-plus years as the Cowboys starter, he's still only gotten Dallas past the wild-card round of the playoffs twice.
Still, Jones has faith — so much so that he vowed that there are no major changes coming. Despite the offensive disaster on Sunday night — when the Cowboys had just 197 yards, eight first downs, and ran three plays or fewer on eight of their 10 drives before Prescott was pulled in the fourth quarter — he said he's had no thoughts about ordering McCarthy to give up the play-calling and hand it to offensive coordinator Brian Schottenheimer.
Who knows if that would even make a difference at this point? But it's pretty clear that this Cowboys offense isn't as good as it was for the last four years under former offensive coordinator Kellen Moore — who, coincidentally, now calls plays for the Los Angeles Chargers, the team the Cowboys will face on Monday night. Even with some struggles last season, Moore's offense still ranked 11th in the NFL. He also had the league's No. 1 offense twice in his four years in Dallas.
Jones swears he's seen signs that McCarthy's offense can be that dynamic, too.
"I'm saying that it's capable of being there," he said. "Since Kellen Moore left, have we gotten this team in a place that can do better than we did against the 49ers? You bet we have. Should we change at his juncture back to where we were last year? No, we should not.
"We should recognize we had a very bad outing and San Francisco had a very good outing. But as far as sitting here saying we should completely change out the towels here, that's not even in the cards. And it's really ridiculous."
Or, to put it another way, Jones really believes the McCarthy-Prescott combo can work.
"I do. Yes, I do," Jones said. "For Dak, I like what we're doing. It didn't show against the 49ers. That was very disappointing. It was surprising. But I like what we're doing from the standpoint of what's ahead of us."
It's hard to say if he has real reason for hope, because these Cowboys are a hard team to figure so far. They have three of the most dominant wins in the NFL this season, by a combined score of 108-13. But those wins came against three awful teams — the New York Giants, New York Jets and New England Patriots — with a combined record of 4-11.
That's why Jones put so much on the game against the 49ers. He believed McCarthy, Prescott and everyone else in his organization was up to that challenge. And he still does.
"I'm not panicked," Jones said. "But the gap is … when something tells you what it is, don't try to dream that it's something else.
"What I'm trying to say is we can do better than what we did out there Sunday night. That's a given. We can do better. We have the potential to do better. We didn't do it at all on Sunday night. But can we change."
Or so he hopes. How much they can change is really up to the coach and quarterback. Sure, the self-proclaimed "best defense in the NFL" was a disaster against the 49ers, too. But it was the offense that was truly alarming. McCarthy's play calls were largely ineffective against the San Francisco defense. Prescott looked off on his throws right from the start. Somehow they both turned one of the best receivers in the NFL—CeeDee Lamb—into a bystander, throwing the ball in his direction just five times (he had four catches for 49 yards).
Prescott (14 of 24, 153 yards, one touchdown and those three interceptions) was badly out-played by 49ers quarterback Brock Purdy (17 of 24, 252 yards, four touchdowns). Purdy over the last two seasons has looked very much like a championship-caliber quarterback.
Prescott has not.
But again, Jones does not believe what he saw with his eyes on Sunday night. His faith in Prescott remains unshakable.
"Dak Prescott is a quarterback that can get us to a Super Bowl. "That's the way that's going to be."
And he believes McCarthy is the coach to help Prescott get there — even if everyone else outside of Cowboys headquarters has serious doubts.
Ralph Vacchiano is the NFC East reporter for FOX Sports, covering the Washington Commanders, Philadelphia Eagles and New York Giants. He spent the previous six years covering the Giants and Jets for SNY TV in New York, and before that, 16 years covering the Giants and the NFL for the New York Daily News. Follow him Twitter at @RalphVacchiano.
---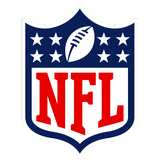 Get more from National Football League Follow your favorites to get information about games, news and more
---