New England Patriots head coach Bill Belichick might have six Lombardi trophies on his résumé, but the recent struggles in Foxborough have brought into question his ability to maintain that success moving forward. However, despite the criticism, legendary Patriots quarterback Tom Brady doesn't believe his former coach deserves all the blame.
"I think the results are different from what they've been, but I know that he's got the same work ethic. He's got the same coaching style," Brady said Tuesday on his podcast. "I think the thing that I think as I watch not only the Patriots, but a lot of other things, football's a hard sport." 
Together, Brady and Belichick led the Patriots to the playoffs 17 times and won six out of the nine Super Bowls they appeared in. The pair also own the most wins in NFL history for a quarterback-head coach duo. 
"When I'm sitting here watching from afar I realize, God, there's a lot of variables. There's a lot of things that need to go right in order to have team success." Brady said. "And I was a part of a lot of those teams, and I didn't take any of those things for granted." 
"I needed a great defense. I needed a great kicker. Obviously, I needed a great coach. I needed great receivers and a great O-line. If I was gonna be a successful player, I needed all of those things."
Brady played his last game for the Patriots in a 2019 playoff loss against the Tennessee Titans. During the following offseason, the three-time MVP signed with the Tampa Bay Buccaneers in free agency, and went on to win his seventh Super Bowl. Meanwhile, Belichick and the Patriots have yet to experience the same playoff success since Brady's exit. 
"Absolutely. I think he's got a very consistent approach that he's always taken, and you know, it's the right approach." Brady said when asked if Belichick's approach will remain consistent during a losing season. "[The approach is to] try to prepare players, give them the best opportunity to succeed. You know, you get out there on the field in the end, [once coaches call the play in], the players gotta do it." 
"And it takes a great coaching staff to win. It takes great players to win. It takes great front office support to win. It's an organizational win. It's an organizational loss."
Currently, the Patriots are in the basement of the AFC East with a 1-4 record. In the last two weeks, they have been outscored 72-3 by their opponents, including the worst home loss in franchise history against the New Orleans Saints. 
---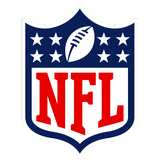 Get more from National Football League Follow your favorites to get information about games, news and more
---