All the lights in the college football world will point to the West Coast standouts this weekend, with Washington hosting Oregon and USC going to Notre Dame. 
As someone who covers the Pac-12 Conference for a living, this is my jam.
With that, here are my best bets for this weekend's slate.
No. 8 Oregon @ No. 7 Washington (Saturday, 3:30 p.m. ET, ABC)
Let's start with the game in the Pacific Northwest, with a blind résumé between the two teams to set the table (team rank provided by SP+).
Team A (OFFENSE): Strength of schedule (84th), overall offense (2nd), points per offensive drive (4th), explosive play rate (1st), rush yards per play (46th), third-down success rate (21st), points per red-zone opportunity (40th)
Team B (OFFENSE): Strength of schedule (108th), overall offense (4th), points per offensive drive (1st), explosive play rate (12th), rush yards per play (1st), third-down success rate (2nd), points per red-zone opportunity (3rd)
Team A (DEFENSE): Overall SP+ (26th), explosive play rate (5th), points per drive (36th), third-down success rate (103rd), havoc rate (79th), points per red-zone opportunity (70th), tackle success rate (101st)
Team B (DEFENSE): Overall SP+ (20th), explosive play rate (17th), points per drive (8th), third-down success rate (22nd), havoc rate (28th), points per red-zone opportunity (22nd), tackle success rate (37th)
We'll get back to these numbers later. For now, let's dive into the game.
Why Washington wins and covers
The Washington offense overwhelms Oregon's defense with its blend of talent and skill, something the Oregon defense has not seen this season. 
Oregon allowed 30 points to Texas Tech, the best offense it has seen before Washington. However, Texas Tech was able to move the ball via the quarterback run and that's not what Washington has done with Michael Penix Jr. Oregon allowed only three explosive pass plays in that game, but Washington has three future NFL receivers, plus a Heisman favorite in Penix at QB. The interior of Washington's offensive line is able to hold up against Oregon's pass rush and pressure schemes, which gives Penix all the time he needs to find his weapons. 
If Oregon does not move Penix off his spot, Washington will score.
Husky Stadium is sold out and will be loud, the loudest atmosphere anyone on Oregon's offense has ever played in, outside of quarterback Bo Nix. While Nix has played well at Oregon, he's still prone to mistakes in road games. If Nix is a turnover machine and/or indecisive with the ball, that could stall out Oregon's offense. If Washington's run defense is better on first and second down, it will give the Huskies more opportunities to rush the passer on third down. UW has outstanding pass rushers without the production it expected, with only six sacks on the season. Part of the lack of production is situation. The Huskies defense is 132nd in average third-down distance, meaning the opposing offense has a shorter distance to gain a first down than most. That doesn't allow Braylon Trice, a future first-round pick at defensive end, to have the chance to rush the passer on third-and-long. I do believe Trice would be an issue for Oregon's young left tackle if given the constant opportunity to rush the passer. 
Washington's defense will need to play its best game of the season in order to get the win.
Why Oregon wins this game 
Oregon's offense is able to move the ball without fail against a Washington defense that can't stop the run and might be without its best defensive tackles. Oregon avoids the false start penalties that plagued it at Texas Tech and Nix just takes what is given to him. Oregon's Troy Franklin has a monster game at receiver, and the Ducks just do what they've done all season. Oregon must pressure Penix for its defense to have success. If they win some of the matchups inside, the Ducks have a chance. Oregon's secondary is able to limit explosive plays and does enough to slow down Washington's receiving options. Oregon's defense is talented enough to play well in this matchup and its scheme has proved to be much improved this year.
Who wins the game and covers
If there's a matchup between teams that are close on paper, what do I turn to as factors to determine the winner? Which team is more talented, which team is deeper, which team plays more physical, and who is better on defense. 
The answer to all those questions is Oregon (Team B in the table above!). That ultimately doesn't always decide a game, but it's a good start. Husky Stadium is loud, but Washington (Team A in the table above) won at Autzen last season, so does home field matter more this season than last season? 
Oregon is going to win and cover. 
PICK: Oregon (+3) to lose by 3 points or fewer, or win outright
No. 10 USC @ No. 21 Notre Dame (Saturday, 7:30 p.m. ET, NBC)
USC has played three straight clunkers, and it's going to cost them on Saturday. 
Expectations for USC this season were winning a conference title and a College Football Playoff berth, if their defense was going to improve. Through six games, the USC defense appears to be exactly what it was last season. It is 73rd in points per drive on defense, with a tackle success rate of 115th. The USC defense allowed 28 points to Arizona State three weekends ago in a 42-28 win. That was the most points the Sun Devils had scored all season. The following weekend, USC allowed 41 points to Colorado after Oregon only allowed six to the Buffaloes in their previous game. Last weekend saw USC beat Arizona 43-41 in overtime. 
While Notre Dame's offense has seen its struggles, it doesn't appear any offense has trouble with the USC defense. This is absolutely a get-right game for the Irish offense, which is 24th in points per drive. The Irish offense has played three straight teams sitting in the top 20 of SP+ on defense, and now it gets USC. I think concerns about the Irish offense will subside after this game.
USC's offense is led by the best player in the sport, reigning Heisman-winning quarterback Caleb Williams. While USC's offensive numbers are fantastic, the offense just seems out of sorts recently. It put up 48 against Colorado, but didn't score in the final 17 minutes. It scored only 28 points in regulation against Arizona. Williams has the highest average time to throw of any Power 5 quarterback, but it's a bunch of Williams making special plays behind the line of scrimmage. USC running back MarShawn Lloyd is fantastic and should be part of the offense more often. He's averaging 7.7 yards per attempt. The Irish defense is ranked is 24th in points per game and 17th in explosive play rate. It is a physical group that held down the Ohio State and Duke offense in back to back weekends. Yes, ND's defense struggled at Louisville, but that game felt inevitable after two straight games that went to the wire.
This is the game where USC's clunkers finally cost them. The Trojans can not have performances like we've seen over the last three weeks and beat an Irish team that's talented and physical, with a veteran quarterback. I have the Irish covering and winning. 
PICK: Notre Dame (-2.5) to win by 2.5 points or more
No. 18 UCLA @ No. 15 Oregon State (Saturday, 8 p.m. ET, FOX)
This is a classic Under game, with both teams determined to run the ball. 
UCLA is back on the road after beating Washington State last weekend and I do not trust its offense in another tough road environment. The Bruins went to Utah a few weekends ago and only put up seven offensive points. Last weekend, against a good Cougars defense, they scored 25 points. Now, they head to Corvallis to play a Beavers defense that is far better at home than on the road. The Beavers are 49th in points per drive on defense but struggle more to stop the run than the pass at the moment. That is better for UCLA, which will attempt to run the ball as much as possible. 
Last weekend, Carson Steele had 30 rushing attempts, a monster number for a college back. However, the Beavers defense can load up the box because UCLA's true freshman quarterback Dante Moore plays like a true freshman. He makes mistakes and misses throws. The UCLA offense operates at times like it doesn't trust him.
On the other side, the Oregon State offense is good but streaky at quarterback. DJ Uiagalelei will play well and then not play well. The Beavers offense is best when rushing the football and that will be a bear against the UCLA defense, one of the best in the country even though I don't believe people realize it yet. It is second in points per drive with an overall havoc rate of 11th. 
This will be a battle in the trenches with both teams rushing the ball. I'll take the Under.
PICK: Under 54.5 total points scored
Geoff Schwartz is an NFL analyst for FOX Sports. He played eight seasons in the NFL for five different teams. He started at right tackle for the University of Oregon for three seasons and was a second-team All-Pac-12 selection his senior year. Follow him on Twitter @GeoffSchwartz.
---
COLLEGE FOOTBALL trending
---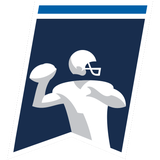 Get more from College Football Follow your favorites to get information about games, news and more
---