Coach evaluation is among the less quantifiable things we'll do. Nearly all of a head coach's job is done behind the scenes, and a great deal of it is subjective and context-dependent. There are stats we can rely on — indicating things like aggressiveness, clock management and formation usage — but a lot of them are dictated by personnel, situation, opposition and other decision-makers in an organization.
That doesn't mean we don't have an idea of who the league's best coaches are. Who gets the most out of their players? Who consistently runs excellent schemes? Who do players swear by? Who tends to win — especially in the playoffs — and who exceeds expectations? 
Our writers listed their 10 best NFL head coaches based on their confidence in each coach were he to lead a team right now. This is about the present day (Week 6 in the 2023 season) as opposed to a full-career perspective.
A first-place vote merited 10 points in our methodology and descended from there, down to a single point for 10th place. We then combined the scores to determine our rankings.
1. Andy Reid, Kansas City Chiefs
He was perennially one of the best coaches in the NFL during his stop in Philadelphia. With help from Patrick Mahomes, the Chiefs look a lot like the Patriots when Bill Belichick and Tom Brady were together. But it's not exactly the same, because Reid is an offensive mastermind at a point in NFL history where that's most advantageous. Reid, at 65, is ahead of the curve, using rule changes to his advantage. He hasn't lost touch with his players — he empowers them to design some of their own plays. 
That falls in line with his brand: all about cheeseburgers and Hawaiian shirts. But that playful persona hides a coach with a killer instinct, one who seems poised to put his name among the greats. Despite another year with a set of lackluster skill players, the Chiefs remain one of the league's best offenses, with the sixth-best DVOA in the NFL. As usual, their defense is lagging behind slightly, but Reid always seems to whip them into shape by playoffs. And there's no concern they'll miss the postseason at the No. 1 spot in the AFC. —Henry McKenna
Where to begin? He was probably on his way to the Hall of Fame after leading the Eagles to five NFC championship games and one Super Bowl during his 14 years in Philadelphia. But he's locked in that gold jacket in Kansas City, going to three Super Bowls in the last four years and winning two. Sure, he's got Patrick Mahomes, but he also has one of the NFL's most innovative offenses, calls a great game, and his players seem to love him. Only Bill Belichick has more than his 251 career regular season wins among active coaches. If he had just a couple more Super Bowl championships he'd be considered one of the greatest NFL coaches of all time. —Ralph Vacchiano
Reid's longevity is perhaps the most impressive thing about him and he's achieving it by innovating — constantly. There are two types of coaches in the league. Those that try to fit the players to their system and those that fit their system to their players. Reid is the poster child for the latter and he's creative as heck when he does it. The Chiefs traded away perhaps the best receiver in football and turned around and won the Super Bowl in their first season without him. Kansas City is still winning this year with relative unknowns at the wideout position. Yes, he has the best quarterback in the game, but the new ways he constantly finds to use Patrick Mahomes is so… fun. It's fun. He's fun. Whether it's him trying to take Mahomes' "nuggies" on a State Farm commercial or letting his team run a ring-around-the-rosie play for kicks, he's a fun coach, while still being incredibly successful. He's coached in six Super Bowls, won three of them (two as a head coach) and was the first head coach in NFL history to appear in five consecutive conference championship games. Reid is the architect for the closest thing we have to a modern dynasty in Kansas City and is a huge reason for their success. —Carmen Vitali
2. Kyle Shanahan, San Francisco 49ers
The 49ers have reached the NFC championship game in three of the past four seasons under the watch of one of the NFL's most creative minds. With his team at 5-0, 2023 could be the year Shanahan finally leads a team to a Super Bowl victory, matching the feat his father Mike Shanahan accomplished by winning back-to-back NFL title games with the Denver Broncos during the 1990s. —Eric D. Williams
3. Mike Tomlin, Pittsburgh Steelers
He's been on the job for 17 years and has yet to have a losing season in Pittsburgh. During that time, he's made the playoffs 10 times, reached the AFC title game three times and the Super Bowl twice, winning the big game after the 2008 season. Tomlin's ability to get the best out of his players and consistently maintain a tough, no-nonsense defense in a competitive division like the AFC North makes him one of the top coaches in the NFL — and one that players seek out to play for when they reach free agency. Tomlin, 51, is third among active coaches with 166 wins in the regular season. —Williams
4. Sean McVay, Los Angeles Rams
The offensive mastermind for the Los Angeles Rams has overseen one losing season in seven years as the team's head coach. McVay has reached the Super Bowl twice, winning it all after the 2021 campaign, with the Rams completing a storybook season by defeating the Cincinnati Bengals on their home field at SoFi Stadium. McVay is considered a player's coach, with the ability to work with tough personalities by effectively communicating and getting the most out of his players. —Williams
5. Mike McDaniel, Miami Dolphins
He is the Hansel of the NFL: So hot right now. In his second year with the Dolphins, McDaniel has hit his stride with the Dolphins. There's the common refrain that a zone-blocking scheme can take a full year to install. And perhaps we're seeing the fruits of McDaniel's labor, because while the passing attack took no time to implement — immediately putting up video game numbers last year — the rushing attack has finally emerged in 2023. 
The Dolphins have the No. 1 passing offense (327.8 yards per game) and No. 1 rushing offense (185.8 yards per game). The sum of those parts equals 36.2 points per game, the best in the league. The only remaining question about McDaniel is whether he can get his defense in gear. Defensive coordinator Vic Fangio is implementing a new system. In theory, that group should be comfortable and fully operational in the coming weeks. That's where McDaniel's attention should go. It has been his weakness as a head coach. This year, Miami is allowing 27 points per game, seventh-most in the NFL. —McKenna
I'm resisting the urge to chant, "one of us, one of us," like the scene from Wolf of Wall Street. McDaniel is a nerd, in the absolute best way. He's goofy, sarcastic and has incredible taste in kicks. He's an every man and when he gets to the podium to talk to the media it's not hard to relate to the things he says and the way he says them. But McDaniel also happens to be one of the best football minds we have in the game right now. He seamlessly blends analytics with intuition and has created a system that exploits a variety of his players' strengths. He's completely turned around Tua Tagovailoa's career trajectory and put an offensive puzzle together that looks better and better as the weeks wear on. That's what good coaches do. That's what the best coaches do. And McDaniel is inexplicably doing it in a way that makes all of us think maybe we could, too. (Spoiler alert: we can't). —Vitali
6. John Harbaugh, Baltimore Ravens
His Ravens teams have won 10-plus games in four of the last five years, but a top-10 coaching list probably has playoff success as its top criteria. Baltimore has one playoff win since the 2014 season – the wild-card round in 2020, immediately followed by a 17-3 loss to Buffalo. You'd be hard-pressed to find a team so consistently in the playoffs and as consistently exiting early, but perhaps the Ravens can change that in January. —Greg Auman
7. Doug Pederson, Jacksonville Jaguars
Pederson established himself as one of the NFL's best coaches during his time with the Eagles, leading Philadelphia to its first Super Bowl in 2017. But he deserves a new kind of respect for the work he's done with the Jaguars in a season and counting. He's spearheaded a culture change in a franchise that has long been a laughingstock in the league. Pederson was in the Coach of the Year conversation last year after guiding Jacksonville from a 3-7 start to a 9-8 division champion, plus a playoff victory. One of the league's most respected offensive minds, Pederson has helped guide Trevor Lawrence into becoming the franchise quarterback he was expected to become as the No. 1 overall pick in the 2021 draft. —Ben Arthur
8. Pete Carroll, Seattle Seahawks
At 72 years old, the oldest coach in the NFL, Carroll is as energetic as ever; his "always compete" mantra has never been stronger. He still has a knack for pushing the right buttons and getting the most out of his players' potential. Few believed that a new-look, young Seahawks team last season — minus Russell Wilson — would be a contender. But they won nine games with Geno Smith, the Comeback Player of the Year, and reached the playoffs. They're off to a strong start this year, currently riding a three-game winning streak. The defensive-minded Carroll is still going strong in his 14th year coaching Seattle. —Arthur
Carroll established sustainable winning and a championship-caliber team in the Pacific Northwest. Since taking over as Seattle's head coach in 2010, Carroll's Seahawks have reached the postseason in 10 of 13 seasons, including five NFC West titles. Carroll's won at least nine games in 10 of the last 11 seasons, including back-to-back Super Bowl appearances in 2013 and 2014, winning it all after the 2013 season. At 72 years old, Carroll's 175 wins (including postseason) ranks 16th in league history. —Williams
9. Nick Sirianni, Philadelphia Eagles
Even Sirianni admitted he took over a talented and deep team that would make any coach's job easy. But don't sell his leadership short. He has pushed the right buttons every step of the way to keep his veteran, star-filled locker room motivated and hungry. And he's overseen the growth of quarterback Jalen Hurts into an MVP-caliber player. Players love his style, his emotions, and the way he's built a family atmosphere. He had to win his players over after a really awkward opening press conference three years ago. But he quickly did. And his 28-11 record and trip to the Super Bowl last year proves it. —Vacchiano
10. Bill Belichick, New England Patriots 
This list was poorly timed for Belichick. If we'd compiled it before the season started, Belichick would rank in the top five and probably the top three. But the Patriots' abominable 2023 season has really sunk the way we look at Belichick's current coaching prowess. It's tough to evaluate Belichick The Coach when Belichick The GM has put together such a poorly constructed team. But it all comes down to the man himself — pressure is coming from owner Robert Kraft and quarterback Mac Jones' camp. It's unlikely Belichick can make the playoffs at this point. It's even hard to imagine him getting his team back to .500. He is clearly on the list because of his six Super Bowl rings. But they're not helping him this season. —McKenna
There's no doubt that he's lost a little off his fastball since Tom Brady left, and the debate of whether he or Brady is most responsible for the Patriots' unprecedented dynasty will rage forever. But nothing can erase his track record: 299 wins and counting, another 31 in the playoffs, 20 seasons with at least 10 wins, 19 trips to the playoffs as a head coach, nine trips to the Super Bowl, six championships, eight rings overall (including two as an assistant with the Giants). The debate isn't whether he's still a top-10 coach, it's whether he's the greatest NFL coach of all time. —Vacchiano
Honorable mentions: Sean McDermott, Mike Vrabel
These rankings were compiled by:
AFC South reporter Ben Arthur (@benyarthur)
NFC South reporter Greg Auman (@gregauman)
Dallas Cowboys reporter David Helman (@davidhelman_)
AFC East reporter Henry McKenna (@McKennAnalysis)
NFC West reporter Eric D. Williams (@eric_d_williams)
NFC East reporter Ralph Vacchiano (@RalphVacchiano)
NFC North reporter Carmen Vitali (@CarmieV)
---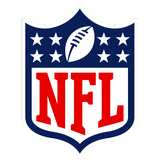 Get more from National Football League Follow your favorites to get information about games, news and more
---