PHILADELPHIA — The look said it all.
The quick turn of the head. The brief stare. The second of recognition and no more.
As Bryce Harper rounded second base after obliterating a go-ahead, three-run moonshot, he gave Braves shortstop Orlando Arcia a sliver of time. Two days before, in the locker room after Atlanta's Game 2 comeback victory ended on a Harper baserunning blunder, Arcia was overheard mocking the Phillies slugger.
"Ha-ha, atta-boy, Harper!" Arcia shouted over and over again between laughs. "Atta-boy, Harper!"
Harper responded with a game that the 45,798 in attendance at Citizens Bank Park will not soon forget. Two no-doubt home runs, the first reaching the upper deck, the second a laser-beam to dead center. The Phillies took Game 3 by a score of 10-2, in large part, because Harper made it so.
Trea Turner smashed his first October big fly as a Phillie, Nick Castellanos added a pair of homers and Brandon Marsh accounted for Philadelphia's sixth dinger of the night in the rout. Aaron Nola, in perhaps one of his final starts with Philly, delivered 5 2/3 strong innings on the mound, allowing just two runs and striking out nine. The Phillies played their most complete game of the playoffs and have a chance to win the series at home on Thursday night.
But as is often the case, Harper was the story. And this time, Arcia, of all people, was his foil.
Arcia's comment mushroomed into a storyline ahead of Game 3 and was making the rounds on local talk radio for much of the afternoon. Both Marsh and Phillies manager Rob Thomson were asked about it during their media availability Tuesday.
On Wednesday, Harper and Castellanos entered the stadium sporting gear paying homage to Deion Sanders, which many perceived as a nod to the University of Colorado coach's famous "now, it's personal" phrase. Their fashion choices were then posted on social media by the Phillies' own X (formerly Twitter) account.
One fan behind the visiting dugout displayed a sign with the Braves shortstop's postseason stat line through two games (seven at-bats, .143 average, 0 home runs, 0 RBIs) accompanied by the phrase, "Atta boy Arcia." The sell-out crowd at Citizens Bank Park greeted the Braves shortstop with more boos than typical for someone batting eighth. His second inning strikeout was met with a tidal wave of glee by the jazzed up Phillie faithful.
And when Harper connected on a Bryce Elder cement-mixer slider with two on and two out in the third inning of a tie game, the result was an ear-splitting symphony of sound. It was one of those Harper home runs that leaves no room for suspense. The destination is known immediately upon contact. Harper has proved time and time again that these are the moments he craves, the moments he built himself for.
Jake Mintz, the louder half of @CespedesBBQ is a baseball writer for FOX Sports. He played college baseball, poorly at first, then very well, very briefly. Jake lives in New York City where he coaches Little League and rides his bike, sometimes at the same time. Follow him on Twitter at @Jake_Mintz.
---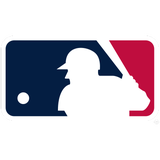 Get more from Major League Baseball Follow your favorites to get information about games, news and more
---