It's that time of year – we're rolling out our FOX Sports preseason college basketball rankings. 
Before we unveil my projections for the 2023-24 season, let's look at last year's preseason poll to provide some needed context. The top-ranked team in last year's preseason poll, North Carolina, failed to make the NCAA Tournament for the first time since 2010. Meanwhile, the No. 1 overall seed in the tournament, Alabama, wasn't ranked in the top 15 of the preseason AP poll. With Zach Edey leading the way, Purdue wasn't even ranked heading into last season.
The Final Four – UConn, San Diego State, Florida Atlantic University and Miami – only had one team that was ranked in the preseason with the Aztecs clocking in at No. 19.  
With that being said, the following is the definitive and undisputed FOX College Hoops Top 25, and it cannot be argued. Just kidding! Feel free to tweet @CBBONFOX and @John_Fanta to tell us what you would change.
In an era with nearly 2,000 transfers entering the portal, the wild offseason climate in college basketball has created quite a wide-open nature. That being said, I feel confident in stating that there are two clear-cut top teams in the nation.
Let's get to it.
1. Kansas
Last year: 28-8
Postseason: Reached NCAA Tournament, lost in second round to Arkansas
Bill Self has his point guard, a dynamic Swiss Army knife wing and a 4-man back in the fold. When he reeled in former All-American Hunter Dickinson, it served as the ignition for the Jayhawks to make the case as the top team in college basketball. Getting sixth-year senior Nicolas Timberlake from Towson was a huge add for perimeter shooting. For that duo to join Dujuan Harris, Kevin McCullar and KJ Adams, and play under Hall of Fame coach Bill Self, is why we give the slight lean to Kansas for the top spot. The fact Self can design his offense with the centerpiece as a 7-foot-2, 22-year-old who averaged 17.2 points and 8.4 rebounds per game last year is scary for the rest of college basketball. 
2. Duke 
Last year: 27-9
Postseason: Reached NCAA Tournament, lost in second round to Tennessee 
There's so much to like about Jon Scheyer's team because of something we don't always talk about with the Blue Devils: roster continuity. Kyle Filipowski would have been a top-20 NBA Draft pick had he left. Instead, the 7-footer who averaged 15.1 points and 8.9 rebounds per game last year is back in Durham with dynamic guard Tyrese Proctor, Mark Mitchell and leader Jeremy Roach. Oh, and Scheyer ushers in the nation's No. 2 recruiting class heading into his second year with guard Jared McCain and forward TJ Power headlining the group. One key for Duke: improving 3-point shooting. The Blue Devils were 10th in the ACC last year at just over 33% from deep while making 6.8 triples per game. If they can improve in that area and Proctor takes off like many think he could, the Blue Devils could win their first title in nine years. 
3. Purdue 
Last year: 29-6 
Postseason: Reached NCAA Tournament, lost in first round to FDU 
The NCAA Tournament is the wildest postseason event for a reason, and it's produced many takes against the Boilermakers because they were on the wrong side of history last March. That being said, Purdue still has the reigning national player of the year back in Zach Edey, and there's really no stopping him. Braden Smith and Fletcher Loyer should take a natural leap in the backcourt, and there's anticipation that transfer Lance Jones will be a solid veteran addition. I'm betting on Matt Painter and his group finding March redemption like Virginia did in 2019. 
Last year: 21-13 
Postseason: Reached NCAA Tournament, lost in Sweet 16 to Kansas State
Yes, the Big Ten has two of my top-four teams and possesses as strong of a shot as any to win the conference's first national championship since 2000. Tom Izzo has over 80% of his scoring back from last season with a closer in Tyson Walker, who has evolved into one of top guards in college basketball. The Spartans have an abundance of talent in the backcourt with A.J. Hoggard and Jaden Akins, not to mention four-star freshman Jeremy Fears and sophomore Tre Hollman, who should make a leap. The big key for Michigan State is the center position. It was the question mark last year as Izzo pieced together Mady Sissoko, Jaxon Kohler and Carson Cooper at that spot. If he wanted to play smaller this year, he could, if Malik Hall stays healthy for a full season. But the X-factor this season is five-star freshman Xavier Booker. Will the 6-10 big man be able to come in and make an immediate impact? If that happens, there are no holes on this team. 
5. Marquette
Last year: 29-7
Postseason: Reached NCAA Tournament, lost in second round to Michigan State 
Tyler Kolek, Kam Jones and Stevie Mitchell will make up one of the best backcourts in college basketball, while junior forward David Joplin should be able to fill the void left by Olivier-Maxence Prosper, who was taken in the first round of the NBA Draft by the Dallas Mavericks this past June. With a mobile center in Oso Ighodaro returning to run Shaka Smart's effective pick-and-roll offense, and some intriguing options to add depth, the reigning Big East regular season and tournament champion Golden Eagles are stacked. Smart has a title contender in Milwaukee. 
6. Creighton 
Last year: 24-13 
Postseason: Reached NCAA Tournament, lost in Elite Eight to San Diego State 
Greg McDermott returns his top three scorers from last year – Ryan Kalkbrenner, Trey Alexander and Baylor Scheierman – after the Bluejays went on an incredible run for the program's first Elite Eight appearance since 1941. While Creighton lost Ryan Nembhard (Gonzaga) and Arthur Kaluma (Kansas State) to the portal, this is a roster that, in my opinion, will just fit better this season. The Jays had moments last season where individuals had to get theirs. With 23-year-old point guard Steven Ashworth from Utah State to initiate the offense, this should be an unselfish group this season. Look for Mason Miller, the son of two-time NBA champion Mike Miller, to start at power forward. With Kalkbrenner at the center spot, Creighton will once again be one of the nation's best defensive teams. 
7. Houston 
Last year: 33-4 
Postseason: Reached NCAA Tournament, lost in Sweet 16 to Miami 
There's a lot of chatter that with Houston's move to the Big 12, the Cougars are in for a totally different vibe than they saw in the American Athletic Conference. But here's the deal: The rest of the Big 12 now has to put up with Kelvin Sampson's team, which has always been one of, if not the toughest to play in college basketball. Veteran guard Jamal Shead is back for Sampson, while Baylor transfer LJ Cryer and Temple transfer Damian Dunn are a pair of welcomed additions who both averaged over 15 points per game last season. Just how much of a leap will 6-6 wing Terrance Arceneaux make in his sophomore year? If Sampson can get his perimeter meshing well offensively, defense is never a question at Houston – it's a given. 
8. UConn
Last year: 31-8 
Postseason: Won National Championship
The Connecticut Huskies have a shot to repeat as national champions for the first time since Florida did so in 2006 and 2007 under Billy Donovan, but here's why UConn is not higher – I have to acknowledge what they lost. Jordan Hawkins and Andre Jackson Jr. were two NBA Draft picks and Adama Sanogo was an all-time UConn great, having won Final Four Most Outstanding Player. Donovan Clingan appears to be poised to take over the starting 5 role, but he is dealing with a foot strain at the moment. While he shouldn't miss much time, if any, foot injuries to big men are still something to monitor. Point guard Tristen Newton returns and Alex Karaban is a steady power forward, while Rutgers transfer Cam Spencer will add shooting. The fascinating storyline: Five-star freshman Stephon Castle enters and is expected to be a one-and-done player. He should be the Big East Preseason Freshman of the Year.  
9. Arkansas 
Last year: 22-14
Postseason: Reached NCAA Tournament, lost in Sweet 16 to UConn
Eric Musselman is never going to lose in the transfer portal. From Tramon Mark (Houston) to El Ellis (Louisville) to Keyon Menifield (Washington) to Khalif Battle (Temple), it's really something just how many quality and intriguing pieces the Razorbacks were able to reel in yet again. Devo Davis is back to supply experienced guard play, while dynamic forward Trevon Brazile returns from an injury and four-star big man Baye Fall is expected to step right in as a freshman and play a significant role inside.  There's no slowing down for the Hogs, and while there is a level of unknown as to how all the transfers will mesh together, Musselman has such a bevy of options and has figured out how to peak at the right time. Before 2021, the Razorbacks had not reached the Sweet 16 since 1996. They've now done that three years in a row. I'm more bullish on Arkansas than others, but recent history suggests they'll be a factor again deep into March as they figure one another out. 
10. Miami
Last year: 29-8
Postseason: Reached Final Four, lost to UConn 
The Hurricanes have reached back-to-back Elite Eights and went to the Final Four this past year. There are no signs that Jim Larrañaga's team is going anywhere. He's got Nigel Pack back to run the backcourt, Wooga Poplar is a 6-foot-5 guard that gets it done on both ends of the floor, and Norchad Omier is still in place to produce at the center position. The Hurricanes also added Florida State transfer Matthew Cleveland, a 6-7 forward who averaged 13.8 points and 7.4 rebounds last year. He should add a toughness factor and a matchup wrinkle for the Canes' offense.
11. Florida Atlantic
Last year: 35-4 
Postseason: Reached Final Four, lost to San Diego State 
It's simply unbelievable that Dusty May kept his roster totally intact in the transfer portal era after the Owls did the unprecedented and reached the Final Four. This year, the Owls will certainly have a target on their backs, and credit to May for putting together a schedule with several marquee games. 
A move to the American Athletic Conference is also new for the Owls this season, as they'll battle with Memphis at the top of that league. Look for Co-AAC Preseason Players of the Year Johnell Davis and Alijah Martin to start right where they left off, as well as another leap from junior Nicholas Boyd. The pitbulls of FAU are back.
12. San Diego State 
Last year: 23-9
Postseason: Reached national championship game, lost to UConn
Allow me to go on a rant here. Brian Dutcher has gone 108-23 in the last four seasons as the head coach for the Aztecs. Last year wasn't a fluke. It was everything that's right about the San Diego State program coming together and a magical ride occurring. The Aztecs have three of their top four scorers – Lamont Butler, Darrion Trammell and Jaedon LeDee – back in the fold and picked up USC transfer Reese Dixon-Waters to help on the perimeter. They could very well be the best team out west. 
13. Gonzaga 
Last year: 31-6 
Postseason: Reached Sweet 16, lost to UConn 
Mark Few's big question mark last season was his point guard play, and it eventually led the Zags falling in the Sweet 16 in Drew Timme's final ride of college basketball. Few made sure to fix that issue this offseason, reeling in Creighton transfer Ryan Nembhard, an experienced point guard who helped lead the Bluejays to the Elite Eight this past year. The younger brother of former Gonzaga star Andrew Nembhard, Ryan will put his stamp on the program and maintain offensive efficiency. The big key: Will Wyoming transfer Graham Ike play like the Preseason Mountain West Player of the Year that he was last season before going down with an injury? 
14. Villanova 
Last year: 17-17
Postseason: NIT 
The Wildcats missed the NCAA Tournament last season for the first time in 11 years. Changes had to be made, and what ensued was an aggressive pursuit of top-tier talent in the transfer portal. Kyle Neptune and a renovated staff reeled in Tyler Burton (Richmond), TJ Bamba (Washington State), Hakim Hart (Maryland) and Lance Ware (Kentucky). Big East Player of the Year candidate Justin Moore is back for a fifth season, and with him on the roster, this Villanova team is capable of beating anybody. Eric Dixon will charge the frontcourt, and if Mark Armstrong makes a sophomore leap at point guard, this team will be top-10 good. 
15. Tennessee 
Last year: 25-11
Postseason: Reached Sweet 16, lost to Florida Atlantic 
Contrary to what many other outlets are stating, I don't have the Volunteers as a top-10 team because of a key injury and the inconsistencies on the offensive end of the floor. When exactly will we see the return of star two-way junior guard Zakai Zeigler from his torn ACL injury? I do really like Santiago Vescovi's game and Northern Colorado transfer Dalton Knecht averaged over 20 points per game last year, but it's hard to trust the Vols in the scoring column. Losing transfer Chris Ledlum to St. John's is another reason why they are out of my top 10. 
16. Texas A&M
Last year: 25-10 
Postseason: Reached NCAA Tournament, lost in first round to Penn State 
There is a Southeastern Conference title contender residing in College Station. Why? Roster continuity. Buzz Williams returns five of his top six scorers from last season, and the duo of Wade Taylor IV and Tyrece Radford will be one of the best backcourts in college basketball. 
17. Arizona 
Last year: 28-7 
Postseason: Reached NCAA Tournament, lost in first round to Princeton 
We don't really talk about the way last year ended for Arizona because Purdue fell to FDU. That has to motivate the Wildcats, who are 61-11 in two years under head coach Tommy Lloyd. Here's what to like about Arizona: backcourt depth. North Carolina transfer Caleb Love headlined the offseason, but the Cats don't need him to be the alpha, they just need him to fit in. Kylan Boswell should take a sophomore leap, while Alabama transfer Jaden Bradley is expected to boost his production after a limited role in Tuscaloosa as a freshman. I really like the add of Keshad Johnson from San Diego State as well, while Pelle Larsson and Oumar Ballo are still around. 
18. Saint Mary's 
Last year: 27-8
Postseason: Reached NCAA Tournament, lost in second round to UConn
All but two players are back for the Gaels this season, and it's wild to think point guard Aidan Mahaney is only a sophomore. With the way Mahaney and combo wing Alex Ducas can shoot the 3 (both at over 40% last year), and a strong big man in Mitchell Saxen to charge the frontcourt efforts, there are some terrific pieces in place for Randy Bennett. Honestly, 18 may be low for this team. Experience wins, and they play with such efficiency. 
19. Maryland  
Last year: 22-13
Postseason: Reached NCAA Tournament, lost in second round to Alabama 
In his first season at Maryland, head coach Kevin Willard said he felt like the Terrapins had to fight and claw to hang with the level of competition in the Big Ten. His team won 22 games and finished in the top six of a deep, hard-nosed league. The second-year head coach said that this year's team feels like it belongs more in the conference. Jahmir Young is an elite point guard. Julian Reese has an unlimited motor. Donta Scott might be the most underrated player in the conference. The freshmen class is loaded with upside. The vibes are strong in College Park. 
20. St. John's 
Last year: 18-15 
Postseason: N/A 
Rick Pitino. Program changer. St. John's basketball is one of the most compelling storylines in all of college basketball. The biggest element that sticks out with what Pitino has done already in Queens is the depth he has already built. From reigning Ivy League Player of the Year Jordan Dingle to a transfer that followed Pitino from Iona, Daniss Jenkins, to the highest-rated freshman the program has seen in a decade, Simeon Wilcher, the options seem limitless. On the interior, All-Big East selection Joel Soriano might not even be the most impactful frontcourt player on the team. Chris Ledlum is an elite rebounder, and watch out for Kansas transfer Zuby Eljofor. He's been turning heads in preseason practices. Mark this date down: Monday, Nov. 13, when St. John's hosts Michigan. A sellout is expected, and that could be a revealing day for a program that's been dormant for decades.
21. Texas 
Last year: 29-9
Postseason Results: Reached Elite Eight, lost to Miami 
Rodney Terry enters his first full season as head coach with college basketball's active leading scorer, Oral Roberts transfer Max Abmas (2,561 points). It will be fascinating to see how Abmas and Tyrese Hunter mesh, as both are extremely talented. Dillon Mitchell is back after testing the draft waters and seeking a sophomore leap. How that trio comes together will determine Texas' ceiling this year.
22. North Carolina 
Last year: 20-13
Postseason results: N/A
The Tar Heels start in my top 25, but they are No. 23 because they'll have to earn a higher ranking. I think that will be achieved because of how Hubert Davis built around Armando Bacot and RJ Davis. By all accounts, Notre Dame transfer Cormac Ryan has been a great glue guy, while Stanford transfer Harrison Ingram presents matchup issues. My big question: How good will freshman point guard Elliot Cadeau be for UNC? 
23. Baylor 
Last year: 23-11 
Postseason Results: Reached NCAA Tournament, lost in second round to Creighton 
I have the Bears in my top 25 because Scott Drew has a group with plenty of upside from a talent perspective, and he has proven on multiple occasions that he can get the most out of that upside. Baylor boasts one of the best freshmen in the country in five-star guard Ja'Kobe Walter. How he and Toledo transfer RayJ Dennis mesh on the perimeter will be interesting to watch, especially considering they are both newcomers to the program. I like the fact that roster continuity is still in place with Jonathan Tchamwa-Tchatchoua, Jalen Bridges and Langston Love returning.
24. USC 
Last year: 22-11 
Postseason Results: Reached NCAA Tournament, Lost in first round to Michigan State 
Others are higher on the Trojans, but let's see how everything pans out with the amount of new faces on this roster. Boogie Ellis' return for a fifth season under Andy Enfield is huge, and he should be a Pac-12 Player of the Year candidate. Just how great will top-ranked recruit Isaiah Collier be for USC? Big man Josh Morgan is back and transfer DJ Rodman, the 6-6 son of Dennis, should help as well. Will we see Bronny James this season? That question is a fluid one, but it's hard to know what we will even see from the 6-3 freshman this season after his cardiac arrest incident over the summer. This Trojans team has plenty of depth, but they start outside of the top 20 because there are some things for them to figure out and there's some youth that they are counting on to produce. 
25. Illinois 
Last year: 20-13
Postseason Results: Reached NCAA Tournament, lost in first round to Arkansas 
Why did the Illini claim my final spot in the top 25? Because at the end of the day, Terrence Shannon Jr. is as good as any guard in the Big Ten, frontcourt weapons Coleman Hawkins and Dain Dainja are back, and Brad Underwood ushered in quality transfers that are mature and should impact winning. Underwood raved about Southern Illinois transfer Marcus Domask on Tuesday at Big Ten media day, pointing out that the sharpshooter has scored 1,615 career points. He also said Quincy Guerrier is a fifth-year senior who understands the game because he's already been coached by Dana Altman at Oregon and Jim Boeheim at Syracuse. If Ty Rodgers steps into the point guard role and is adequate, the Illini will be better than No. 25.
Just missed: 
Wisconsin 
Colorado 
UCLA 
Boise State 
Memphis
John Fanta is a national college basketball broadcaster and writer for FOX Sports. He covers the sport in a variety of capacities, from calling games on FS1 to serving as lead host on the BIG EAST Digital Network to providing commentary on The Field of 68 Media Network. Follow him on Twitter @John_Fanta.
FOLLOW
Follow your favorites to personalize your FOX Sports experience
---
COLLEGE BASKETBALL trending
---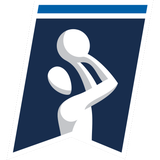 Get more from College Basketball Follow your favorites to get information about games, news and more
---