The moment of the 2023 MLB playoffs so far, without question, was the dramatic ending of Game 2 of the National League Division Series between the Atlanta Braves and the Philadelphia Phillies. What Michael Harris II and Austin Riley did to double off Bryce Harper at first base on a deep Nick Castellanos fly ball that seemed almost assured to at least tie the game is one of the greatest plays you will ever see.
It is not, as some suggest, one of the worst baserunning blunders on Harper's part, however. In fact, I don't even think it's a blunder at all.
Let's recap real quick: After Riley's two-run home run in the bottom of the eighth gave the Braves their first lead of the series, Harris ran almost 100 feet to make a jumping catch against the wall in right-center field to rob Castellanos of an extra-base hit in the ninth. Harris, realizing Harper had rounded second, then threw the ball back into the infield, but his throw missed both second baseman Ozzie Albies and shortstop Orlando Arcia — only for Riley to come over from third base and fire the ball across the diamond to Matt Olson at first and beat Harper for a game-ending double play.
I don't want to discredit what Harris did with his amazing catch. But what Riley did on that play, coming out of his position like Derek Jeter in 2001 to back up the throw and make a play on a slow, bouncing ball in the middle of the field, it's the greatest play I've ever seen to end a postseason game.
Many were quick to blame Harper, even among his peers. Arcia was "cackling emphatically" in the Braves' locker room as reporters entered after the game, saying "ha-ha, atta-boy, Harper!" according to my FOX Sports colleague, Jake Mintz.
Those people are absolutely wrong. 
Let's examine the situation a little deeper. Harper's teammate hit a fly ball into one of the deepest parts of Truist Park with one out in the ninth inning and the Phillies down a run. What you are taught to do as a baseball player is hustle to second base, see what happens and then retreat if a catch is made. 
Harper knows that. In this circumstance, he knows that he is also the tying run and Harris will have to make the catch of the postseason to rob Castellanos. If not, Harper has to score — and he does not score that run if he is standing on second base. 
If Harper stops at second, loses his momentum and turns to watch the play unfold, he has just cost himself a scoring chance, because guess who is standing about 10 feet behind Harris ready to play the ball's carom off the fence if Harris misses? Ronald Acuña Jr., with one of the strongest outfield arms in baseball. You can see Acuña right in position in the video. If Harper is standing on second base when that ball hits the fence and rolls to Acuña, he is not scoring. But if he takes the risk of rounding second base and that ball drops, the game is tied and the pressure is back on the Braves. 
Instead, Harris made the catch, Riley made the cutoff throw and the game was over. All you can do in that case is tip your cap to what was, again, an "unbelievable" play. 
I went through a million of these drills when I was playing minor-league baseball in the Detroit Tigers organization. If there is a ball hit into the gap, you are supposed to go to second or as far as you can to where you feel like you can get back to first base if a catch is made. 
But put yourself in Harper's shoes: This is not a 0-0 game in the second inning, this is a one-run game with one out in the ninth inning and what is likely the Phillies' last chance to try and go back home up 2-0 on their division rival in the NLDS. 
After Castellanos, the Phillies' 7-8-9 hitters were due up. Bryson Stott is having a great postseason so far, but are you willing to risk the off chance Stott also hits one hard enough to score you from first base, or even keep the inning alive for Brandon Marsh and Johan Rojas, neither of whom had a hit this game? The odds of getting Harper around to score from first base before recording the game's final out are miniscule.
No, if you're as smart as Harper, you take the chance that the game will be won or lost right then and there. The probability that Harris would have made that five-star catch and Riley would have made that unbelievable out-of-position play is low enough to be worth taking that chance, especially given that the game is probably going to be over soon anyway, even if Harper gets back to first in time.
Harper put himself in position to score the game's tying run if that ball had fallen. That is how someone with Harper's experience should run the bases, knowing what the odds are of Harris making a catch and then successfully doubling up Harper. It was great baserunning and the furthest thing from a mistake. 
Yes, the Braves seized momentum and seemingly awoke their dangerous lineup. Yes, the numbers say they now have a roughly 40% chance of winning the series instead of the 11% chance they'd have if the Phillies had won Game 2. 
It doesn't change the fact that Harper made the right call. The Braves just made a better play.
Ben Verlander is an MLB Analyst for FOX Sports and the host of the "Flippin' Bats" podcast. Born and raised in Richmond, Virginia, Verlander was an All-American at Old Dominion University before he joined his brother, Justin, in Detroit as a 14th-round pick of the Tigers in 2013. He spent five years in the Tigers organization. Follow him on Twitter @BenVerlander.
---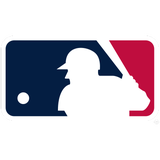 Get more from Major League Baseball Follow your favorites to get information about games, news and more
---