Chase Claypool stood in front of his locker for the first time as a Dolphin on Wednesday, eager to close the door on a disappointing stint with the Chicago Bears and embrace his new role as part of Miami's top-ranked offense.
Claypool's tenure in Chicago ended just 11 months after the Bears acquired him from Pittsburgh last November. The Dolphins traded for the 25-year-old last week.
"Excited for the new opportunity and excited to work with coach [Mike] McDaniel and Tua [Tagovailoa]," Claypool said. "And excited to play alongside [Jaylen] Waddle and Tyreek [Hill], and a bunch of new receivers."
Claypool grew frustrated with Chicago's lack of winning — the team lost 14 straight games before winning at Washington last Thursday. The Bears were reportedly frustrated with Claypool's effort. And the relationship fizzled quickly.
"When you lose a lot of games, there's frustration, naturally," Claypool said. "I think that's new for everybody from the top down. I think just being excited to get some wins. And once you start winning, things start being less pressured."
Claypool was a breakout player in 2020 after Pittsburgh drafted him in the second round. He scored 10 touchdowns (eight receiving, two rushing) in his first 10 games but became expendable when he didn't quite replicate that production. The rise of receiver George Pickens was another factor.
Chicago acquired Claypool in exchange for a second-round pick in hopes of giving Justin Fields a downfield threat to boost Chicago's often stagnant offense.
Claypool played 10 games for the Bears and totaled 18 receptions for 191 yards and a touchdown. After he told reporters that he didn't like the way he was being used, he was a healthy scratch in Weeks 4 and 5 and was traded soon after.
"You don't have too many of these scenarios where you get a talented player that's done a lot in this league, jumping on your team when you're in a phase of football that's been able to be productive, for sure," coach Mike McDaniel said Wednesday.
Miami has the league's top passing, rushing and scoring offense. The Dolphins have scored on 76.2% of their trips inside the red zone, which also leads the NFL.
McDaniel said last week that he wants to give Claypool a fresh start and only judge the fourth-year player on what he shows in this new chapter. He added Wednesday that he'll wait for Claypool to tell him when he has a full grasp of the offense. Claypool was inactive against the New York Giants last Sunday.
"Definitely open-minded and going to allow him to shape our vision and his teammates," McDaniel said, "because it's one thing that you have to do on this team — is you have to earn the privilege to play with a group of guys on the only place that matters, and that's grass."
Claypool, who practiced with the Dolphins for the first time Wednesday, said he doesn't think it will take long to understand Miami's offense, though it's a complex playbook with a lot of motions and shifts.
At 6-foot-4 and 238 pounds, Claypool is also much bigger than most of Miami's receivers, drawing speculation that Miami could line him up at tight end.
McDaniel said Claypool "is a wide receiver," but added that his size does allow for different ways to use him.
"He's a player with above-average size at his position, and if he's able to execute certain things, I'm not going to limit a player to what he can or can't do," McDaniel said. "Every game we have guys doing multiple roles and fitting within the offense tailored to their skill sets. So it'll be cool to watch, and I can tell he is definitely attentive. He's paying attention to everything, I can tell you that much."
[Do you want more great stories delivered right to you? Here's how you can create or log in to your FOX Sports account, follow your favorite leagues, teams and players and receive a personalized newsletter in your inbox daily.]
For now, Claypool is getting to know his new teammates, especially his fellow receivers.
"He looks like a freaking machine moving out there," Waddle said. "He's got a big frame, man. I'm excited to see him play. Excited to see him work, work with him, all that type of stuff."
Reporting by The Associated Press.
FOLLOW
Follow your favorites to personalize your FOX Sports experience
---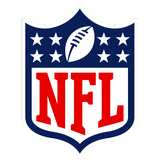 Get more from National Football League Follow your favorites to get information about games, news and more
---