Kyle Larson's quest — to be the first driver since Kurt Busch in 2014 to do the Memorial Day weekend double of the Indianapolis 500 and the Coca-Cola 600 NASCAR race in Charlotte on the same day — began Thursday, when he got his first laps in an IndyCar.
The 2021 Cup champion announced earlier this year his intent to compete in both races in 2024 but had to wait nearly nine months to get on track in his car, which is being fielded by Arrow McLaren Racing as part of a partnership with Hendrick Motorsports, the team Larson drives for in NASCAR.
The orientation program at Indianapolis Motor Speedway consists of a driver running laps between 205-210 per hour and gradually increasing their speed. Larson's fastest lap time was 217 mph. Now that he has completed his Indy 500 rookie orientation program, Larson is eligible to attempt to qualify for the 2024 race. 
Considered one of the world's top racing talents, Larson said he thinks he might have gone just as fast once in a stock car right after Michigan International Speedway was repaved.
"This track is so smooth, it doesn't feel like you're going 220 [miles per hour] — it doesn't feel any different than going 195 at Daytona or something," Larson said in a news conference following the test. I did look at the wall one time thinking like, 'Man, that would really hurt if I hit it.'
"So things are obviously happening quickly. … The speed and the grip didn't feel, thankfully, scarier than what I thought it might."
Larson said the biggest thing he learned is how the car wants to pull left when on the straigthaway. He said the sensation of speed likely would be different once he is around other cars, which at times can make the car go faster by taking advantage of an aerodynamic draft.
"When you get around cars and you get passing — these IndyCars makes such big runs because the tow is so big and I think when people are blowing by so fast on a straightaway or you're doing the same with the tow that you get, I think that's when the sensation [comes]," Larson said.
Larson can expect to be turning laps closer to 240 mph in qualifying for the race.
"When you go into qualifying trim, that's when it's going to be crazy," Larson said. "I think going another 20 miles an hour faster — from 220 to 240-plus is probably a big difference in sensation.
"So I'll get to experience that next year."
Larson will now put Thursday behind him and focus on the NASCAR Cup Series playoff race this weekend at Las Vegas. He is among eight drivers with a shot at the 2023 Cup championship.
Hendrick team owner Rick Hendrick, vice chairman Jeff Gordon and Hendrick team president Jeff Andrews attended the test at Indianapolis.
[Want great stories delivered right to your inbox? Create or log in to your FOX Sports account, follow leagues, teams and players to receive a personalized newsletter daily.]
"We're fortunate to have enough great people and depth in our organization to be able to prepare for what's ahead and really make sure that's the priority — the focus for the company is to go win a championship this year and … also be up here and be able to enjoy a day like today," Gordon said.
Larson will have additional tests before next May.
"This is a big deal for us and the company," Hendrick said. "We want to do it right. We don't want to come up here and stub our toe. We know how hard it is."
Bob Pockrass covers NASCAR for FOX Sports. He has spent decades covering motorsports, including the past 30 Daytona 500s, with stints at ESPN, Sporting News, NASCAR Scene magazine and The (Daytona Beach) News-Journal. Follow him on Twitter @bobpockrass, and sign up for the FOX Sports NASCAR Newsletter with Bob Pockrass.
---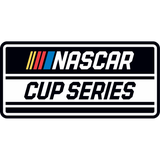 Get more from NASCAR Cup Series Follow your favorites to get information about games, news and more
---