Need some help with what to bet on in an enticing weekend in college football? Well, have no fear, the "Bear Bets" digital show crew has some tips for you heading into Week 7.
Chris "The Bear" Fallica and Geoff Schwartz were joined once again by FOX Sports contributors Sam Panayotovich and Will Hill in the Group Chat segment to discuss the weekend's biggest games. The crew shared its thoughts on the major top-10 matchup in the Pac-12, plus a pair of other big games involving Pac-12 teams. 
If you're not a Pac-12 fan though, don't worry. The gang also shared its best bets around the college football world, too.
Let's get to it!
The biggest matchup of the weekend takes place in Seattle, where the No. 8 Oregon take on the No. 7 Washington. What plays do you guys like in this game or related to this matchup?
Schwartz: Oregon +3
"There's one team that has the better defense, is more physical on the offensive and defensive lines, and commits fewer penalties. That team is Oregon. They're deep and more talented. That doesn't mean they win the game. The team that has the better defense in a game like this typically comes out ahead.
"This game comes down to which team on defense can get three-to-four stops. That's it. You're not holding Washington to 17 points. But can you get two punts and a turnover?"
Sammy P: Take Bo Nix Heisman odds if you like Oregon
"Clearly both of these quarterbacks are Heisman contenders. [Michael] Penix is the odds-on favorite. Whoever wins this game is likely going to be on top of the board. I'm not going to bet Washington. I've got Penix at 7-to-1, 8-to-1 to win the Heisman and I hope that they win. 
"This is sort of that buy-low spot. Rather than taking Oregon to win this game, I don't think it's a bad bet to just take Bo Nix to win the Heisman if you think Oregon will win this game and the market thinks that they can."
We have a third enticing matchup involving the Pac-12. A pair of one-loss teams meet in Corvallis, Oregon, when No. 18 UCLA takes on No. 15 Oregon State. Which side do you like in this matchup?
The Bear: Leaning UCLA
"UCLA just continues to [win]. Yeah, they lost a game at Salt Lake, but they're a 4.5-point underdog in Corvallis against an Oregon State offense that they should be able to shut down, I think. Oregon State put up a 50-burger last week against Cal, but the Bruins defense is good. I guess it comes down to if we get that Dante Moore true freshman moment."
Schwartz: Leans Oregon State
"There's only been one loss for Oregon State at home in the last three years. It's a really hard place to play. We saw Dante Moore struggle at Utah in his first conference road start. I think they do struggle."
One of college football's most historic rivalries is renewed on Saturday, with No. 9 USC taking on No. 21 Notre Dame. Do you have a side or play you like in this one? 
The Bear: Notre Dame or pass
"A little bit of the luster is off this matchup with Notre Dame predictably losing the week ahead of this game in Louisville. You've got the rare instance of an undefeated, top-10 team being a road underdog. It kind of has the feel of a dog with fleas, don't you think?"
Sammy P: Lean Under 60.5
"I feel like stylistically, Notre Dame is going to just try and run the ball and keep USC off the field. That's the biggest move of the game. We saw the total open at 62.5, and now it's between 59 and 60. I think the sharp money is speaking volumes here. If you're going to beat USC, you're going to run the ball with Audric Estime.
"I think it's going to be a great game. I will never lay big points with Notre Dame in a big one though. They haven't won a big football game since like 1997."
Hill: Leans USC +2.5
"Notre Dame can't keep up with them. They don't have the receivers, they don't have the players at that position. OK, they can run the ball, but they can't outscore USC. The problem is, it's supposed to be in the 50s and raining. That's perfect Notre Dame weather. So, that's keeping me off a little bit. But I still think I would take USC plus the points here."
Other favorite plays
Hill: Stanford +11.5 @ Colorado; Michigan State +4.5 @ Rutgers
"Colorado has too many holes on both sides of the ball to be laying 11.5 points against anybody. They're not good on defense. They're not good against the run. There are issues with the offensive line. It's not pretty, but give me Stanford."
Schwartz: Under 45.5 in Cal–Utah
"Cameron Rising is not going to play. Why would you take anything but the Under? Utah's gone Under in all of its games this season."
Sammy P: Over in … Princeton-Brown
"We've got some potential weather in the area, but it looks like it's going to be OK in Providence. They're probably going to set the point total at 44 or 45 in this game. Brown is the new energizer bunny. They throw the ball all over the field. We're going to take the Over. It's not going to come out until Saturday, but once it pops, like 44 or 45, our guys are going to take the Over in that one."
---
COLLEGE FOOTBALL trending
---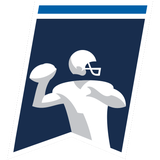 Get more from College Football Follow your favorites to get information about games, news and more
---