NEW YORK — It's a cliché to start with the eyes, but in this case, you can't avoid them. Yehu Orland's eyes are dark and sad and heavy. They look like they're weighing his entire face down. 
"The past three days I've cried more than I have in my entire life," the head coach of Maccabi Ra'anana said Thursday afternoon a few hours before his team took the floor against the Brooklyn Nets Thursday night. 
Ra'anana was in from Israel for a three-game swing against NBA teams in what was supposed to be a joyous trip; one that would take Ra'anana from Brooklyn to Cleveland and then Minnesota, one that would allow the team to experience NBA basketball and showcase itself and its players for American fans. 
That all changed over the weekend. Orland and his team had been in New York for a few days already when he was awoken by a player early Saturday morning. The calls and texts were flying in. Piecing the puzzle together was hard — so many details from so many sources — but soon the picture grew clear. Militants from Hamas, Gaza's governing body and a group recognized by the United States and other countries as a terrorist organization, had broken through the border separating the Gaza Strip from Israel. Corpses and bullet-ridden cars littered the highways of southern Israel. Hostages were taken. Parents were murdered in front of their children and children in front of their parents. As of Thursday, Israel had reported 1,300 deaths, many of them civilians. 
Orland's first call was to his family, back in his home in a small village outside Netanya, a Mediterranean city 20 miles north of Tel Aviv. His wife and kids were safe. But it didn't take long for a different call to come in, one that every Israeli citizen that day dreaded but also expected. It was about his best friend, Eli Ginsburg, a 23-year veteran of the military, a month into his retirement. Upon hearing about Hamas' infiltration he'd packed up his bags and equipment and headed south to help. He'd been killed in an encounter with the terrorists. 
"We were supposed to go on a family vacation soon," said Orland, who was wearing a shirt with the words "R.I.P ELI, FOREVER IN MY HEART" stitched on in black letters. 
Orland and Ginsberg had grown up together in Misgav-am, a Kibbutz in Northern Israel. Orland was born two weeks before Ginsberg in September 1981 and they'd become inseparable. They went to school together, they ate in the cafeteria together, they rode the bus back home together, they'd wait together for their parents to pick them up from their after-school program. 
"A kibbutz is a very small community where everything is basically shared," Orland said, "and we shared everything." 
They separated for the first time when they turned 18. Ginsberg, like the majority of Israelis, was conscripted into the military. Orland, thanks to a smooth jump shot, had become a basketball star, leaving him exempt from military service. He played professionally in Israel for a number of years and was named the Israeli Basketball Premier League's Sixth Man of the Year in 2013 before transitioning into coaching. But the two had remained close all those years and in the days since Ginsberg's death, all Orland could think about was the way they'd discuss their respective jobs. 
"I'd always talk about basketball as my 'career,'" Orland said. "But he'd say, 'I don't have a career. I do this for my country.'" 
Now Orland was thinking of Ginsberg's four children, all under the age of 14, and about their future. "Me and my wife promised we're going to tell everything to his kids when they grow up," he said, "we will tell them about their dad, make sure they know he was a hero." 
In the days since, Orland said, he'd done his best to not move on but continue living. He had a job to do, a team to coach. "In Israel, you learn how to live with death," he said. But he knows this round of tragedy is different. This week, he missed a team practice. "I just couldn't do it," he said. "Physically and mentally I was OK, but I just couldn't stop crying."
Later that evening, Orland was standing on the Barclays Center court, listening to the Israeli national anthem. Tears filled his eyes. The game started and Ra'anana did its best to hang close to the more talented Nets. Israeli pop songs rang out from the arena's speakers while hundreds of Jewish fans jumped and waved around Israeli flags.
"I haven't seen the guys, these are the guys on the team, smile prior for today in the last five days," Jonathan Mor, an Israeli big man, told reporters after the game. "So hopefully some optimism (is) also on the way."
The final buzzer sounded, with Ra'anana falling, 135-103. Some players posed for pictures with supporters. A few minutes later, at his postgame news conference, Orland was asked how it felt to be back on the court. 
"Not so good," he said. "It's very hard, very hard." 
He said he was happy with how his team played, and happy to see some of his players back doing what they do. "But now after the game," he said, "I'm going back to my personal tragedy and Israel's tragedy, as well." 
All he could do, he said, was keep stepping forward. 
"If you step forward," Orland said, "you did one step forward to hope."
Yaron Weitzman is an NBA writer for FOX Sports. He is the author of "Tanking to the Top: The Philadelphia 76ers and the Most Audacious Process in the History of Professional Sports." Follow him on Twitter @YaronWeitzman.
---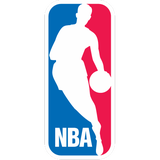 Get more from National Basketball Association Follow your favorites to get information about games, news and more
---