The San Francisco 49ers spent a third-round pick on rookie kicker Jake Moody for late-game situations with the game on the line.
However, with eight seconds left and his team needing a field goal for the win Sunday, the Michigan product pushed a 41-yard offering wide right, allowing the hometown Cleveland Browns to eke out a 19-17 victory.
"It's always tough to miss that last kick, but that happens in football," San Francisco head coach Kyle Shanahan told reporters. "They played better than us today. That was the last play, but there was a lot more today than just that." 
The loss was the first for San Francisco this season, dropping the 49ers to 5-1 on the year after last week's dominant win over the Dallas Cowboys. 
"Teams are obviously going to look to see what hurt us," San Francisco linebacker Fred Warner said. "I feel like lots screens, perimeter runs and some shots down the field — little things all game. And we've got to win on third down, too. Not staying out there for too long."
The Browns improved to 3-2 with the victory. Cleveland's defense, led by longtime NFL defensive coordinator Jim Schwartz, used relentless pressure by the team's physical defensive front to hold the 49ers to 215 total yards. San Francisco had scored at least 30 points in each of its first five games. 
The Niners failed to get explosive tight end George Kittle involved, as he finished with just one catch for one yard on two targets. San Francisco also struggled to slow down Cleveland's running game, as the Browns finished with 160 rushing yards on the day.
The 49ers had to play short-handed on offense. Receiver Deebo Samuel suffered a shoulder injury in the first quarter and did not return, while running back Christian McCaffrey suffered an oblique injury in the second half and did not return. Left tackle Trent Williams suffered an ankle injury but returned to the game. 
Second-year QB Brock Purdy had his worst performance in his short pro career, suffering his first loss in the regular season after 10 straight wins. Purdy finished 12-of-27 (44.4%) for 125 yards, with a touchdown pass on the first drive of the game to McCaffrey and his first interception of the season, as he was picked off by Cleveland cornerback Martin Emerson Jr.
That interception gave the Browns an opportunity to take their first lead of the game on a 46-yard field goal from Dustin Hopkins with 2:59 left in the third quarter.  It was the first time this season that San Francisco trailed in the second half of a game.
However, Cleveland did not hold onto the lead for very long. 
San Francisco cornerback Deommodore Lenoir picked off Cleveland quarterback P.J. Walker on a pass intended for receiver Amari Cooper, returning it to Cleveland's 8-yard line. 
The 49ers immediately capitalized, with running back Jordan Mason taking a quick pitch to the left side of the formation and diving into the end zone for the go-ahead score with 10:58 left, giving San Francisco 17-13 lead. 
But the Browns weren't done. Walker, playing in place of injured Cleveland quarterback Deshaun Watson, drove the Browns the length of the field and had them 21 yards from taking the lead with a little over four minutes left.
However, Nick Bosa got his first sack of the day on third down, forcing Cleveland to settle for a 50-yard field goal from Hopkins with 3:16 left, leaving the Browns trailing 17-16. 
The Browns forced a San Francisco three-and-out defensively on the ensuing drive. And with the help of two defensive penalties on San Francisco, the Browns moved into field-goal position again, taking a 19-17 lead on a 29-yard field goal by Hopkins with 1:43 left. 
With the help of two big catches by Brandon Aiyuk, Purdy got San Francisco into field-goal position on his team's final drive, but Moody was unable to convert. 
"We didn't earn it; they earned it today," Warner said. "Win or lose, I felt like we needed this game. We knew what type of game it was going to be. In order for us to be the type of team we want to be moving forward, we had to get battle-tested. That's exactly what today was. We'll watch the tape, look at it hard internally and learn from it."
Eric D. Williams has reported on the NFL for more than a decade, covering the Los Angeles Rams for Sports Illustrated, the Los Angeles Chargers for ESPN and the Seattle Seahawks for the Tacoma News Tribune. Follow him on Twitter at @eric_d_williams.
---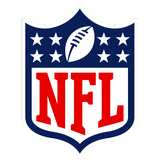 Get more from National Football League Follow your favorites to get information about games, news and more
---