Last year, Jim "Mattress Mack" McIngvale rang up more than $70 million in winnings off his Houston Astros World Series bets. A significant chunk of that – $30 million – came from a $3 million Astros +1000 bet at Caesars Sports. 
This year, with the MLB season now entering the league championship series, Houston is again very much alive – and Caesars is again very much on the hook. 
I spoke with McIngvale and Caesars lead MLB trader Eric Biggio to dive into the mind-boggling numbers and the potential for an Astros repeat.
Let's look at just how much McIngvale stands to win if the Astros do indeed win it all.
We Take All Comers 
Prior to the season, back in March, McIngvale made his first Astros investment with Caesars, a $1.9 million bet at +600 to win the World Series. In late September, with Houston potentially in a spot where it could miss the postseason altogether, Mattress Mack put $1 million on Astros +1100 to win it all. 
Houston ultimately got a bye through the AL wild-card round. So Mack came back ahead of the Astros' ALDS against the Minnesota Twins and put $2 million on Houston +450 at Caesars. 
So, three bets totaling $4.9 million, with a potential profit of $31.4 million, for a total payout of $36.3 million. 
"At Caesars, we take all comers. October is the most exciting time of the year," Biggio said. "Jim's not afraid to put his money where his mouth is. He's become kind of the team mascot for the Astros." 
For good measure, McIngvale has another $2 million on Astros +600 at DraftKings. That represents another $12 million in potential profit. And at the moment, Mack likes his chances. 
This means he's due to potentially collect $43.4 million on both bets combined.
"The team is as healthy or healthier than it's been all year. They're in good shape," McIngvale said. "Plus, experience counts a lot. This is seven years in a row the Astros have had a chance to go to the World Series." 
Houston meets rival Texas in the American League Championship Series, and as McIngvale alluded to, it's the Astros' seventh straight ALCS appearance. From that have come four World Series appearances and two championships, including last year. 
'MLB on FOX' crew react to Astros facing the Rangers in the ALCS
Derek Jeter, Alex Rodriguez, David Ortiz and the "MLB on FOX" crew react to the Houston Astros moving past the Minnesota Twins.
RELATED: Rangers-Astros by the numbers
Big Risk? 
Biggio was most impressed by Mack's $1 million late-September play on Astros +1100. Houston was bunched up in a tight AL West and wild-card race. 
"I respect the gamble. His team easily could've missed the playoffs," Biggio said. 
Indeed, the 'Stros needed to sweep a three-game set at Arizona – which they did – and get some help from Seattle, which went 3-1 in a four-game set with the Rangers. 
"It all just fell perfectly for the Astros, and for him," Biggio said, adding it's a little bit of déjà vu at the moment, with Caesars' Mattress Mack liability an almost mirror image of last season. "Every year is a different animal. But it would be pretty ironic if the Phillies and Astros meet again this year." 
Last season, Houston beat Philadelphia 4-2 in the best-of-seven World Series, clinching McIngvale's jackpot. But to remind: McIngvale's wagers are almost always a hedge on his furniture store promotions. In this case, if the Astros win a second straight World Series, customers who bought $3,000 or more in specified mattresses will get a full refund on those purchases. 
And if Houston loses, Mack loses a few million dollars, but his business retains all the money from those mattress purchases.
World Series Rewind? 
Philadelphia just finished off Atlanta – the top team in the majors this season – 3-1 in the best-of-five NLDS. The Phillies meet Arizona in the NLCS after the Diamondbacks' stunning 3-0 sweep of the Los Angeles Dodgers. 
"Everybody thought Atlanta was the best team. But Bryce Harper was too much for the Braves," McIngvale said. "The Phillies are really good." 
Caesars would've preferred the Braves or the Dodgers – among the top three on the World Series odds board all season – coming out of the NL and winning the championship. 
But Biggio said a Phillies championship would be an OK result for the book. The same can't be said for Arizona and Texas. 
"We had the D-backs as long as 125-1, probably back in January, and the Rangers were at 80-1," Biggio said. "So there are some pretty nice tickets out there and some decent liabilities on those two long shots." 
Still, nothing compares with Caesars' liability on Houston, so the book would gladly pay out on those long-shot Diamondbacks and Rangers tickets. But Biggio and his risk team never shied away from the Astros' action. 
"Are we willing to take that bet? A majority of the time, the answer is yes," he said. 
Patrick Everson is a sports betting analyst for FOX Sports and senior reporter for VegasInsider.com. He is a distinguished journalist in the national sports betting space. He's based in Las Vegas, where he enjoys golfing in 110-degree heat. Follow him on Twitter: @PatrickE_Vegas. 
---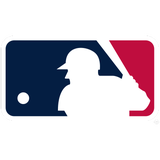 Get more from Major League Baseball Follow your favorites to get information about games, news and more
---