Brock Bowers, the dynamic tight end for No. 1 Georgia and one of the nation's most versatile offensive players, is likely to be sidelined at least a month after sustaining a high ankle sprain that requires surgery.
Georgia announced that Bowers would have surgery on his left ankle on Monday, two days after he hobbled off the field in the first half of a 37-20 victory at Vanderbilt.
Bowers' injury puts a damper on Georgia's bid for a third straight national title — unprecedented in The Associated Press poll era — though there is hope the preseason All-American will be able to return in time for meaningful games at the end of the season.
The school did not provide details on the surgery. But Bowers seemed likely to undergo what is known as a TightRope procedure, which stabilizes the ankle with surgical thread rather than rigid screws and generally reduces the rehab time to four to six weeks.
Former Alabama quarterback Tua Tagovailoa was perhaps the most prominent college athlete to have the procedure, which allowed him to return just three weeks after surgery during the 2019 season.
Bowers would be the third Georgia player to have TightRope surgery this season. Offensive tackle Amarius Mim sustained a high ankle sprain in mid-September and has yet to return. Tight end Lawson Luckie recently rejoined the Bulldogs after being injured in August.
Bowers, who combines speed and size rarely found in a tight end, leads Georgia with 41 receptions for 567 yards and four touchdowns despite drawing frequent double teams. Lining up all over the field, he also has rushed six times for 28 yards and another score.
In what is sure to be his final college season, Bowers was even being mentioned as a possible Heisman Trophy candidate at a position that rarely draws such attention. The injury surely will scuttle those hopes.
Bowers was injured on an 11-yard run where he took the handoff on a sweep around the right side. On the tackle near the sideline, Vanderbilt's Savion Riley appeared to land on Bowers' foot as they tumbled out of bounds.
Bowers pounded the turf in frustration, the first indication that the injury could be more than a minor issue.
"It's an ankle sprain. We don't know how severe," coach Kirby Smart said after the game. "They X-rayed it, and the X-rays were negative. Looked like it was lower, but until we get an MRI, we won't know any more."
The Bulldogs catch a bit of a break in the schedule, with Bowers being injured heading into an off week.
But he is likely to sit out at least Southeastern Conference games against Florida, Missouri and No. 13 Mississippi. If a longer recovery period is needed, he might also miss the final two regular-season games against No. 17 Tennessee and Georgia Tech.
Beyond that, the SEC championship game is Dec. 2. If the Bulldogs (7-0, 4-0 SEC) earn a spot in the College Football Playoff, the semifinal games are more than two months away, which shouldn't be an issue for Bowers.
In the meantime, the Bulldogs are likely to give a larger role to second-year tight end Oscar Delp, who has 13 catches for 160 yards and two touchdowns. Luckie and freshmen Pearce Spurlin III will also move up the depth chart.
Reporting by The Associated Press.
---
COLLEGE FOOTBALL trending
---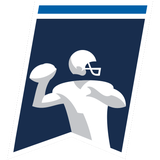 Get more from College Football Follow your favorites to get information about games, news and more
---