The time for moral victories is over for the United States men's national team: America simply wants them to win, and it doesn't particularly care how.
If the U.S. wins the 2026 FIFA World Cup, nobody will whine about any perceived lack of style, romance, or beauty. We've had decades of aspirational talk and promises of an evolved and progressive style of play that will put us in the company of the elites. As American soccer has grown, in talent and size, so have our expectations … fairly.
But as we stand here today, 969 days from the 2026 World Cup, our ability to compete consistently with the elites of the international soccer world remains up for debate. Even in the 2022 World Cup in Qatar we saw a disparity of performances that should make us question who we really are, and who we can really be, as National Team. Against England, the U.S. looked like elites; against the Netherlands the U.S. looked like amateurs. We've been told to be patient, to be realistic, and to trust the development process.
Current U.S. coach Gregg Berhalter has been gifted, not just another cycle, but arguably the greatest generation of American soccer talent in history. Berhalter is a romantic and true believer, in himself and in the American player. When he took over in 2018 he set out with the goal of having the team play in what many would describe as a more evolved style.
It should be said that Berhalter's endeavor has been aided by the fact that the game has dramatically changed over the last decade and Berhalter's philosophy has aligned with this change. Like many modern managers, Berhalter has stressed and implemented an adherence to playing out of the back, and he has put a premium on possession, even in the face of obvious risk and pressure.
The USMNT has undoubtedly improved under Berhalter, and it often plays in a way that can look pleasingly different, relative to previous versions, but pragmatism is a dirty word in the modern game. I hear a quiet growing chorus suggesting a shift to a simpler and more realistic approach. For this to happen it may require Berhalter to betray, or at least amend, his ethos and admit that his stylistic aspirations for this team may be a bridge too far.
But there is no right way to successfully play the game. There are personal preferences, trends, and traditions. On Saturday, the U.S. lost 3-1 to Germany. On the day, Germany was a better team with better individual talent. As I watched, a part of me ached for a more pragmatic defensive U.S. approach — not a regression, but more of an homage. I don't think Gregg Berhalter wants to go backwards. Nobody does. But the fear is that, in our desire to go forward, we may have thrown the baby out with the bathwater.
Will Berhalter die on his romantic hill, or will he recognize the need for some balanced pragmatism? It may make all the difference. Because 2026 is coming, and for the USMNT there is nothing more romantic than winning.
Alexi Lalas is a soccer analyst for FOX Sports and host of "Alexi Lalas' State of the Union Podcast." He represented the USMNT at the 1994 FIFA World Cup and had a nine-year professional career. In 2006, he became the president of the LA Galaxy and helped bring David Beckham to Major League Soccer.
---
UNITED STATES MEN trending
---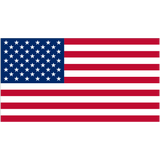 Get more from United States Follow your favorites to get information about games, news and more
---