TAMPA, Fla. — For the second time in four weeks, the Bucs had a chance Sunday to measure themselves on their home field against one of the NFC's top contenders, and again, the result wasn't encouraging.
In Week 3, it was a humbling 25-11 loss to the defending NFC champion Eagles and on Sunday, coming off a bye week, the Bucs again struggled on both sides of the ball in a 20-6 loss to the Lions, who now share the best record in the conference at 5-1.
"I sucked today. We sucked today. It was awful," said quarterback Baker Mayfield, held without a touchdown pass for the first time in his five games with the Bucs. "From the get-go. Can't play like that. Didn't start fast, didn't pick it up in the middle, didn't finish strong. Plain and simple, we have to be better. The Lions are a good ballclub, but if we play like that, we're going to lose every time."
The Bucs (3-2) are still alone atop the NFC South, thanks to the Falcons and Saints losing Sunday to fall to 3-3, but Atlanta comes to Tampa next weekend, with first place on the line. On a day when Tampa Bay celebrated its history by wearing Creamsicle orange throwback uniforms, they also looked far too much like the Bucs of old.
"The entire game," coach Todd Bowles said, asked what upset him most. "When you lose a ballgame, you don't have one thing that you're happy about."
Mayfield put the loss squarely on the offense. The Bucs defense held the Lions to nine points under their scoring average, and he said while the offense has "to pick their s— up," the defense and special teams were "amazing" in the loss.
Not entirely. The Bucs kept the Lions' run game in check, limiting them to 40 yards on 22 carries and knocking David Montgomery out of the game with a rib injury just before halftime. But Detroit converted nine third downs, including four on third-and-10 or longer, including both of its touchdowns.
First, on a third-and-13 in a 3-3 game three minutes before halftime, receiver Amon-Ra St. Brown weaved through and around the Bucs defense, getting a monster block from receiver Josh Reynolds for a 10-3 halftime lead. The Bucs cut that lead to 10-6 in the third quarter, only to have QB Jared Goff convert a third-and-11 with a throw to Kalif Raymond, then a third-and-10 with a 45-yard touchdown to receiver Jameson Williams for a 17-6 lead.
"We had two busts, should have never happened," Bowles said of the two touchdowns. "That's on us as coaches, on us as players."
Third down had been where Mayfield was at his best, with the league's highest passer rating in his first four games. On Sunday, Mayfield went 2-for-10 for 31 yards on third downs, while Goff was superb, going 10-for-14 for 166 yards and the two touchdowns. To give up four conversions on third-and-10-plus — 17 NFL teams hadn't given up four of those all season entering Sunday's games.
"It's very frustrating. You get into a situation that's ideal, third and long, protect the sticks, and then we give up a touchdown," cornerback Jamel Dean said. "We can't do that. It's just executing the call. It's just one of those days."
The Bucs' best players were part of the problem. Receiver Mike Evans didn't catch a pass in the first half, with a bad drop on a potential third-down conversion. Tampa Bay only crossed midfield twice until there were two minutes left in the game, and on one of those, the Bucs had a third-and-1 at the 8-yard line, throwing a lob to Evans for a potential tying touchdown, but he was flagged for offensive pass interference, forcing them to settle for another field goal. 
They would not score again.
Just as the Bucs have struggled against the NFC's best teams, they've also shown they can handle the rest in wins over the Vikings, Bears and Saints. They'll have a chance to bounce back next weekend against a 3-3 Falcons team that has dropped three of four games, with quarterback Desmond Ridder throwing three interceptions in Sunday's loss to the Commanders.
"We think we have a good football team. I think we're young," said Bowles, who had 13 rookies among the 48 players who dressed Sunday. "I think it felt like we came off a bye week and we looked sluggish and played that way."
[Want great stories delivered right to your inbox? Create or log in to your FOX Sports account, follow leagues, teams and players to receive a personalized newsletter daily.]
Mayfield was more pointed in his criticism, saying the offensive showing was "inexcusable," including his own play.
"Just one of those days, where we had everything we wanted, but didn't execute, so it's frustrating as hell," he said. "We have to find ways to make it work, and it starts with me. … We've got to get pissed as an offense. We talk about the standard and about winning around here, but offensively, we should be putting up a lot more points than we have been. We need to be accountable to that. It starts with me, and we'll get that going."
Greg Auman is FOX Sports' NFC South reporter, covering the Buccaneers, Falcons, Panthers and Saints. He is in his 10th season covering the Bucs and the NFL full-time, having spent time at the Tampa Bay Times and The Athletic. You can follow him on Twitter at @gregauman.
---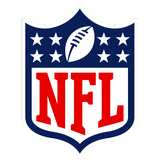 Get more from National Football League Follow your favorites to get information about games, news and more
---