We are halfway through the month of October, and it's possible that we just witnessed the game of the year between Washington and Oregon.
There was plenty of intrigue heading into this past weekend's top-10 showdown between the Huskies and the Ducks, and it certainly lived up to the hype. Michael Penix Jr. threw for 302 yards and four touchdowns to lead Washington to a thrilling 36-33 win over Oregon in a game that was incredible for college football.
In other action, Michigan had a dominant win over Indiana, Florida State cruised past Syracuse, and Ohio State looked impressive in a win over Purdue.
With that said, here is a look at my top 10 rankings following Week 7 of the college football season.
1. Georgia Bulldogs (Last week: 1)
Record: 7-0
Week 7 result: Defeated Vanderbilt, 37-20
Georgia played like Georgia on Saturday, and that's why the Bulldogs are still No. 1. This is a team that will be tested with All-American tight end Brock Bowers going down with an ankle injury. He is set to undergo surgery and will likely be sidelined for at least a month, just as Georgia's schedule begins to pick up. Bowers leads all tight ends in the country in both catches (41) and receiving yards (567). 
First-year starter Carson Beck will face more pressure without his top pass-catching threat on the field. However, it is a positive sign that Georgia's run game has looked better as of late. The Bulldogs totaled 291 yards on the ground in the win over Vanderbilt. 
2. Michigan Wolverines (Last week: 2)
Record: 7-0
Week 7 result: Defeated Indiana, 52-7
After getting off to a slow start on Saturday, the Wolverines ran off 52 straight points in their typical boa constrictor fashion. We are seven games into the season, and the Wolverines have yet to allow more than 10 points in a game this year.
Second-year starter J.J. McCarthy continues to play at a really high level this season. He is now tied with Oklahoma QB Dillon Gabriel for the second-best Heisman odds in the country. McCarthy is completing 78.2% of his passes this season and has been very impressive, despite not throwing it as much as the other top QBs around the country.
3. Florida State Seminoles (Last week: 3)
Record: 6-0
Week 7 result: Defeated Syracuse, 41-3
The Seminoles took care of business Saturday, cruising past ACC foe Syracuse, 41-3. The Seminoles put up 535 yards of total offense without Johnny Wilson, who led the team in receiving heading into Saturday's game against the Orange. But creating big plays in the passing game is no problem when you have Keon Coleman on the field. The former Michigan State wide receiver is one of the best pass-catchers in the country, and he showed why on Saturday, racking up nine catches for 140 yards and a touchdown, including one of the best grabs we've seen all season.
4. Oklahoma Sooners (Last week: 4)
Record: 6-0
Week 7 result: Idle
Oklahoma stays at No. 4 in an off week. This is a really good football team. That win against Texas was tremendous, and now, Oklahoma has this back half of the season to potentially get into the playoff. Not only do the Sooners control their own destiny, but they also bought themselves some cushion with that memorable win in the Red River Showdown. However, this group might not even need that cushion because as it stands right now, Gabriel and the Sooners don't have a single ranked team remaining on their schedule.
5. Ohio State Buckeyes (Last week: 6)
Record: 6-0
Week 7 result: Defeated Purdue, 41-7
I was very impressed with the way Ohio State played against Purdue on the road without a large number of offensive players, including Emeka Egbuka and TreVeyon Henderson. The Buckeyes were down to their fourth running back, and they still went out there and handled business, in particular on defense. Jim Knowles' defense held the Boilermakers to 257 yards of total offense and 3-of-17 on third down. Marvin Harrison Jr. had another big game, hauling in six catches for 105 yards and a touchdown in the victory.
6. Penn State Nittany Lions (Last week: 5)
Record: 6-0
Week 7 result: Defeated UMass, 63-0
This is a team that handled their business on Saturday in a dominant 63-0 shutout win over UMass. Yes, the Minutemen are 1-7 on the season, but this Penn State defense is for real. The Nittany Lions are holding opponents to just 193.7 yards per game, which ranks first in the country, and just 8.0 points per contest, which ranks second nationally behind Michigan. 
James Franklin's team has won 11 straight games since the loss to Ohio State last season. The Nittany Lions have a massive opportunity this weekend to make it clear that they are a force to be reckoned with as a legitimate national championship contender.
7. Washington Huskies (Last week: 7)
Record: 6-0
Week 7 result: Defeated Oregon, 36-33
Washington's win over Oregon was an incredible game, and it was incredible for college football, any great big game is. But we haven't had many of these environments on the West Coast for a very long time. We had two great, top-10 teams going at it in an incredible environment. That's one of my favorite venues. Husky fans bring it all the time. That's one of the loudest stadiums in college football. I thought this was missing from the game for the better part of a decade.
Could any road team have won in that environment on Saturday? I'm not totally sure. Of course, Washington is really good, and Michael Penix Jr. is a great quarterback that's certainly in the lead for the Heisman. But the noise and setting, I felt, were second to none.
I'm very frustrated with myself that Washington wasn't ranked higher. That was a tough one. The problem was that everyone ahead of it either had an off week (and I'm not going to penalize Oklahoma after its win last week) or handled its business with flying colors. 
8. Oregon Ducks (Last week: 8)
Record: 5-1
Week 7 result: Lost to Washington, 36-33
Dan Lanning is going to be aggressive. He's going to go for it on two-point conversions. He's going to go for it on fourth downs. The missed fourth-down conversions were the conversation with Oregon's losses last year. That ended up being the case on Saturday as they were unsuccessful on fourth down.
Even in a loss, I was still impressed with this Oregon team. I didn't move Oregon down, and as great of a win as that was for Washington, don't we think the result would've been different if it was played in Oregon? The Ducks outplayed them for stretches in that game. Their defense had a really good plan in the second half. I still really like Oregon and everything is still ahead of it to make the College Football Playoff. 
9. North Carolina Tar Heels (Last week: 10)
Record: 6-0
Week 7 result: Defeated Miami (FL), 41-31
North Carolina looked fantastic. The Tar Heels are going to make a legitimate run for the ACC title. When you look at not just their schedule, but what their team consists of, it suggests that this is a team that can really make some noise. Drake Maye is a great quarterback. Tez Walker is a great target on the outside. They've got a really good pass rush. They've got an incredibly experienced head coach. They're fast. Just watch out for UNC. I was really impressed with the Tar Heels, and I've got a feeling they'll be taking on the Seminoles for the ACC title. 
10. Texas Longhorns (Last week: Unranked)
Record: 5-1
Week 7 result: Idle
I still think Texas is a pretty good football team, even though they lost to Oklahoma. I also still think this team has a good chance to reach the Big 12 Championship Game with a spot in the College Football Playoff on the line. Quinn Ewers has topped 300 yards in four of the Longhorns' six games this season, including that impressive performance in the team's win over Alabama. And while Texas didn't have its best day in the loss to Oklahoma, I still believe in the Longhorns at the line of scrimmage, which could carry this team to Dallas.
Joel Klatt is FOX Sports' lead college football game analyst and the host of the podcast "The Joel Klatt Show." Follow him on Twitter at @joelklatt and subscribe to the "Joel Klatt Show" on YouTube.
---
COLLEGE FOOTBALL trending
---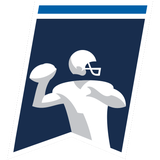 Get more from College Football Follow your favorites to get information about games, news and more
---