Earlier this month, the Arizona Diamondbacks spoiled Mookie Betts' 31st birthday with a stunning 11-2 victory over the Los Angeles Dodgers in NLDS Game 1. Philadelphia Phillies superstar Bryce Harper would not stand for such party-pooping from the Snakes on the day he turned 31. Not in his house.
"I've always wanted to play on my birthday," Harper said ahead of Game 1 of the NLCS vs. Arizona, revealing a sensible goal for a big leaguer with an October birthday. 
For the first decade of his career, Harper's teams failed to advance far enough into baseball's pinnacle month to fulfill his dream of balling on his birthday, October 16. He almost got his wish last season, though his birthday fell on an off-day leading up to the start of the NLCS. This year lined up much more neatly.
Mere minutes after teammate Kyle Schwarber sent Arizona ace Zac Gallen's first pitch careening off the second deck for a leadoff homer, Harper played copycat. He smashed the first pitch he saw as a 31-year-old 420 feet to right-center field to return the Bank back to its default state of bedlam. It appeared to set the tone for a runaway victory. While Arizona battled back to make it a ballgame, Philadelphia prevailed 5-3 to go up 1-0 in the best-of-7. 
Playing on his birthday was a gift in and of itself. Yet, as only Harper could, he couldn't help but treat himself to something a little extra in the form of yet another ballpark-rocking blast in October. He mimicked blowing out birthday candles as he crossed home plate because, of course, he did.
"This guy, he is looking for the moment, and he wants it," Schwarber said after Game 1. "Then he is going up to the plate; you are just thinking that he is going to do something special every single time. Can that be unfair to have an expectation on a player? Sure. But that's what everyone is thinking when you're in the dugout. Man, what's this guy going to do next?"
With so many jaw-dropping postseason moments as a Phillie packed into just two years, Harper's early-career playoff resume can sometimes get overlooked. It's not like he hadn't shown up on this stage before — it had just been a while.
Kyle Schwarber, Bryce Harper and Nick Castellanos crush home runs in the Phillies' 5-3 victory over the Diamondbacks
As a 21-year-old in 2014, Harper smashed three homers against the eventual champion San Francisco Giants in the NLDS, including a memorable game-tying blast in the seventh inning of Game 4 that landed in McCovey Cove. Three years later, Harper again tied an NLDS game with a two-run shot to the upper deck in right field at Nationals Park. 
Harper hit .211/.315/.487 with five homers in 19 games across four different postseason trips with Washington, an imperfect slash line, albeit one that was pretty damn good for someone who played all those games before turning 25.
In Philly, though, he's elevated from an ultra-young playoff star to a certified postseason icon. In 17 games last year, he hit .349/.414/.746 with six homers. After his 2-for-3 night in Game 1, his career line is now .292/.392/.652 in 190 playoff plate appearances across 43 games. Among 193 players in MLB history who have come to the plate at least 150 times in the postseason, Harper's 1.044 OPS ranks third behind only Babe Ruth and Lou Gehrig, each of whom recorded a 1.214 OPS during their almost-annual trips to the World Series with New York nearly a century ago. 
Harper's 15th playoff HR on Monday tied Ruth and former teammate Jayson Werth for 16th on the all-time October leaderboard. He would've also been tied with his current teammate Schwarber had he not led off the game with career postseason homer No. 16.
Schwarber's seismic swings have become symbolic of October baseball over the years as well, making this Phillies lineup especially daunting to deal with at this time of year. But Schwarber was merely a sophomore in college when Harper's lengthy postseason track record began. 
In the 2012 NLDS, days before his 20th birthday, Harper became the youngest player in postseason history to hit a triple and the second youngest to hit a homer, older than only Andruw Jones in 1996. He did it in consecutive at-bats in Game 5 — a sensational performance somewhat lost to history due to an epic ninth-inning collapse at the hand of the St. Louis Cardinals.
Such October heroics have yet to go unrewarded in his time with the Phillies. Philadelphia is now 9-0 in the postseason over the last two years when Harper homers. Add in the last postseason homer he hit with Washington in a victory in the 2017 NLDS, and Harper's 10 straight playoff victories in games he's homered in has tied Bernie Williams and Carlos Correa for the MLB record. 
He could break this record with another homer in a Phillies victory soon, but we all know individual accomplishments are merely side quests on his ultimate mission. After coming so close a year ago, that World Series title — something both Correa and Williams accomplished during their respective homer-hitting win streaks — feels within reach once again, and his team looks as strong as ever. 
Maybe this is the year. Maybe not. Nothing is certain in baseball, and every opportunity to play in the postseason must be cherished. But as the fifth season of his 13-year-deal winds down, Harper's long-term commitment to the Phillies — and the organization's $330M investment in him — is looking better than ever. They have built a bona-fide winner around him. Harper himself has delivered regular-season excellence and postseason dominance. His career may not have begun in Philadelphia, but it's undeniably become one of the strongest player-team connections in sports — a perfect match.
At just 31, Harper has already provided a lifetime's worth of memories to a generation of baseball fans. And at just 31, there's still so much more to come.
Jordan Shusterman is half of @CespedesBBQ and a baseball writer for FOX Sports. He has covered baseball for his entire adult life, most notably for MLB.com, DAZN and The Ringer. He's a Mariners fan living in the Eastern Time Zone, which means he loves a good 10 p.m. first pitch. You can follow him on Twitter @j_shusterman_.
---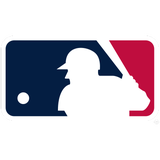 Get more from Major League Baseball Follow your favorites to get information about games, news and more
---