There wasn't much Dak Prescott could do on Monday night to erase the memory of what happened in San Francisco eight nights earlier. That was too big of a game and he was too terrible in it for anyone to forget that just yet.
But what Prescott did on Monday night in Los Angeles was a big step back in the right direction. It was a sign that the Dallas Cowboys quarterback can still come up big for his team when they need it the most.
Prescott wasn't just terrific in the Cowboys' 20-17 win over the Los Angeles Chargers, he was the thing the Cowboys need him to be in the biggest spots. He was clutch. He was 21 of 30 for 272 yards and a touchdown overall, including 6 of 9 for 111 yards in the fourth quarter. He even led the Cowboys to 10 fourth-quarter points, including the game-winning field goal with 2:19 left in the game.
He was making plays when the Cowboys needed them. And he was putting his teammates in position to make plays too.
That's what an elite quarterback is supposed to do.
Of course, that's exactly what Prescott didn't do one week earlier in that disastrous, 42-10 loss to the 49ers, when he threw three interceptions and couldn't get the Cowboys offense moving at all. He called that game "the most humbling I've ever been a part of." It was one of the most embarrassing, too.
Clearly, he took it personally because he was doing everything he could against the Chargers to keep the offense moving. He was impressive escaping the Chargers' potent pass rush, darting out of trouble and keeping plays alive. He was sacked four times, but probably avoided five or six more, turning those pressures into completions instead.
And he kept the Chargers offense off-balance with his feet, running five times for 38 yards (before his two kneel-downs at the end). That included an impressive, 18-yard touchdown run (the longest such of Prescott's career) in the first quarter when he faked a handoff to Tony Pollard and took off up the middle and was never even touched.
That wasn't his best work, though. That came in the fourth quarter, which started with his biggest play of the night. On a third-and-4 from the Dallas 24, Prescott barely avoided a sack, got out of the pocket, pump-faked to draw the coverage away, and then threw across his body to find an open Pollard. Then Pollard did the rest, shaking off Chargers cornerback Michael Davis and turned it into a 60-yard gain.
That drive ended with another great play and throw, when Prescott took a snap from the Chargers' 2 and backpedaled away from the pass rush until he had time to loft a rainbow into the end zone for Brandin Cooks. Both plays could have been a disaster. But both times Prescott made them work.
And he did more of that, though not quite as spectacularly, on his final drive, after the Cowboys gift-wrapped a game-tying touchdown to the Chargers with a muffed punt. Prescott got the ball back with the game tied 17-17 with 7:11 remaining and marched the Cowboys 54 yards in 14 plays to get them in range for a game-winning field goal. He kept that drive alive with two huge third-down completions — an 18-yarder to CeeDee Lamb and an 11-yarder to Cooks.
And he just missed what would've been a 21-yard touchdown when he just missed an open Pollard in the end zone. They had to settle for a 39-yard Brandon Aubrey field goal. But thanks to the Cowboys defense — a sack by Micah Parsons and an interception by Stephon Gilmore on the last two plays of the game — that was good enough.
It wasn't easy, either. The Cowboys had to overcome 11 penalties and the muffed punt. Pollard only had 30 rushing yards on 15 carries. The Chargers got a ton of pressure on Prescott, especially in the first half. There's no doubt for a Cowboys team that was "punched in the mouth" last week, as Prescott said, they were being tested again.
"I just love their resilience and fight," said Cowboys coach Mike McCarthy. "It was a bumpy game out there."
It was, but this time they had the quarterback to lead them through it. He couldn't do that a week ago in a much bumpier game in San Francisco. And it might be a while before anyone can truly forget that. But on Monday night, Prescott proved he's as "resilient" as his team. And he reminded everyone that when it matters, he can be pretty good, too.
Ralph Vacchiano is the NFC East reporter for FOX Sports, covering the Washington Commanders, Philadelphia Eagles and New York Giants. He spent the previous six years covering the Giants and Jets for SNY TV in New York, and before that, 16 years covering the Giants and the NFL for the New York Daily News. Follow him Twitter at @RalphVacchiano.
---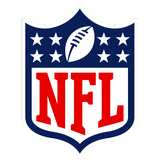 Get more from National Football League Follow your favorites to get information about games, news and more
---