Great off-ball linebackers are hard to find in today's NFL.
The clearest indicator of that truism is the draft position of the best players at the position. There were as many chosen in the fifth round as the first round (two: Roquan Smith and C.J. Mosley). Our rankings include an undrafted player (T.J. Edwards) and a seventh-rounder (Zaire Franklin). 
It's also one of the most veteran-heavy groups of any position we've examined. No player in the top 10 is still on his rookie contract.
Off-ball linebackers haven't received premium paydays like top defensive linemen have. But it's hard to look at the impact top players like Fred Warner have on their teams without concluding they're very valuable.
Our writers listed their best 10 off-ball linebackers based on their confidence in each player were he healthy and set to take the field for a game next week. A first-place vote merited 10 points in our methodology and descended from there, down to a single point for 10th place. We then combined the scores to determine our rankings.
NFL positional rankings: Quarterbacks | Running backs | Tight ends | Wide receivers | Offensive line | Interior defensive linemen | Edge rushers | Cornerbacks | Safety
1. Fred Warner, San Francisco 49ers
Eric D. Williams: At the controls of one of the best defenses in the NFL, the BYU product has emerged as a Defensive Player of the Year candidate because of his playmaking ability. A two-time All-Pro, Warner has 48 combined tackles, including three tackles for loss, two sacks and an interception. He has finished with at least 100 tackles in his first five seasons in the league.
2. Roquan Smith, Baltimore Ravens
Carmen Vitali: Even with the emergence of Tremaine Edmunds, I have to think the Chicago Bears are missing Roquan Smith after trading him away to the Baltimore Ravens at last season's deadline. Baltimore promptly made Smith the highest-paid inside linebacker in the league with an average yearly salary of $20 million. He currently sits fourth in the league in combined tackles.
Smith fit right into the Ravens' scheme, despite arriving in the middle of the season, and had 86 tackles in nine games. It put him over 160 for the year and earned him All-Pro honors as well as his first Pro Bowl nod. This is weird given that Smith has, in fact, never had a season with fewer than 100 tackles in his career. Even more than the stats though, Smith is a leader. If the Ravens had season-long captains, you have to think he'd be one of them.
3. Demario Davis, New Orleans Saints
Greg Auman: Simply ageless. At 34, he's been better in the second half of his career, on course to hit 200 games at the end of this season. If he gets to 100 tackles, it'll be the seventh straight season — and he has 38 sacks as well. He and Cam Jordan are the veteran leaders as the Saints, led by their defense, try to get back to the playoffs.
Henry McKenna: The Buffalo Bills have — or had before his injury — a special linebacker to hold together their defense in the wake of Tremaine Edmunds' departure for the Chicago Bears in free agency this offseason. Milano has flown under the radar for way too long and this year, he has gotten his flowers. In five games, he had 30 tackles, three run stuffs, one forced fumble and two interceptions. He's a playmaker and — at least this year — he was a ballhawk. Buffalo is hoping desperately that he'll recover from his knee injury before the season ends.
5. Lavonte David, Tampa Bay Buccaneers
Vitali: David is a perennially underrated player and I'm tired of it. I've been tired of it. He's in his 12th NFL season and just led his team in tackles against the Detroit Lions with 12 (fittingly). He had a sack, two tackles for loss and pass breakup, too. David has been a stalwart on the Tampa Bay defense through multiple coordinators, multiple schemes and still manages to be incredibly productive.
In fact, David leads all active players in solo tackles with 974 since he entered the league in 2012. He has the third-most tackles for loss in that span among active players with 148 behind only Aaron Donald and Cam Jordan and David ranks second in combined tackles since 2012 behind only Bobby Wagner. He's the only linebacker in NFL history to have 1,000 tackles, 10 interceptions, 25 sacks and 20 forced fumbles in his first 10 seasons and he's spent the last two years adding to those totals. He may be 33 years old but the Bucs defensive captain still hasn't lost a step.
6. Bobby Wagner, Seattle Seahawks
Ben Arthur: For years, Wagner was arguably the best inside linebacker in football; First, he was interchangeably 1a and 1b with Luke Kuechly; then the top guy after Kuechly retired. 
Wagner may not be on quite the same level anymore, but his smarts and instincts have kept him in the elite conversation at 33 years old with diminished athleticism. Back with the Seahawks this season after a year with the Rams, Wagner has 54 tackles (including three for loss) and two sacks in five games, pacing for career-highs in both categories. There's a good chance he'll be named this year to his ninth Pro Bowl in 11 seasons. A six-time first-team All-Pro selection, Wagner is a surefire first-ballot Hall of Famer.
McKenna: It was sort of hard to imagine Mosley playing much better than he did in Baltimore, where he was already among the top linebackers in the NFL. But he went from 105 tackles in 2018 to 168 tackles in 2020. (He suffered a season-ending injury in 2019, his first year with the Jets. He played just two games that year.) He followed up his massive 2020 season with 158 tackles in 2021. This year, he's set to do more of the same, with 59 tackles, a forced fumble and an interception. He's a production machine.
Ralph Vacchiano: There were moments when Mosley looked like he might be one of the biggest free-agent busts in Jets history. The Jets gave him a five-year, $85 million deal to be the centerpiece of their rebuilding project in 2019, but an injured groin limited him to two games that year and then he opted out of 2020 during the Covid-19 pandemic. The last two-plus years, though, have restored his luster. He's not quite the impact linebacker he was at times during his years in Baltimore, but he is still an all-over-the-field linebacker and the heart of this impressive Jets defense. He's on pace for another 150-plus tackle season. A sixth trip to the Pro Bowl – and second with the Jets – wouldn't be a shock, either.
8. Zaire Franklin, Indianapolis Colts
Arthur: Primarily a backup and a core special teamer for the first three years of his career, Franklin has emerged as one of the NFL's top inside linebackers over the last season and a half. Through six weeks, Franklin leads the NFL in tackles (77). He ranked fourth in the league last year (167), his first season as a full-time starter. 
The 27-year-old is not the quickest player at his position, but the IQ and power with which he plays jumps out. He's become the soul of a very strong Colts defensive front. He stepped up as a leader for Indianapolis during the extended absence of Shaquille Leonard, who's now back in the fold with the team.
9. Dre Greenlaw, San Francisco 49ers
David Helman: Everyone knows Fred Warner is the man, but I hope Greenlaw gets some shine of his own. The guy plays with violence and physicality that jumps off the screen, even at one of the game's most physical positions. His instincts are off the charts, so he's never out of position. And when he gets to you, it's with very bad intentions. He's one of my favorite defenders to watch in the game right now.
Even on a defense with Warner, Greenlaw managed 127 tackles last season — good enough for top 20 in the league. Hopefully, his hamstring injury isn't too severe, as he's currently on pace for similar numbers in 2023.
Williams: A hard-hitting, fast-flowing linebacker who chases down the football in the same vein as Lavonte David, Greenlaw has developed into a tone-setter for San Francisco's defense. Selected in the fifth round of the 2019 draft out of Arkansas, Greenlaw has 37 combined tackles and three interceptions for the 49ers, including one returned for a score. According to Next Gen Stats, Greenlaw's 30 hustle stops – defined as successful defensive plays a defender ran at least 20 yards to make a tackle — since the start of the 2022 season tie for tops in the league.
[Want great stories delivered right to your inbox? Create or log in to your FOX Sports account, follow leagues, teams and players to receive a personalized newsletter daily.]
10. Quincy Williams, New York Jets
McKenna: He has been a good linebacker. But this year, he's emerged. He's at another level. Even Jets coach Robert Saleh acknowledged it, calling Williams a "game wrecker."
"I'm so proud of him," Saleh said this season. "You talk about the players that get thrown away and they try to find their way. He stuck to it, kept his head down, kept working and he's found his way and we're very fortunate that we have him."
Williams has an incredible 60 tackles with two sacks, one forced fumble and five pass breakups. He and Mosley are two of the most important players on the defense, which is saying something in an era where linebackers' value is fast depreciating.
Vacchiano: Let's be honest: Not even the Jets knew what they had in Williams until this season. When they plucked him off the waiver wire in September 2021 he was a bit of a curiosity as Quinnen Williams' brother. Even when the Jets were offering him a contract in the offseason, Quincy Williams admitted the Jets didn't think very highly of him — part of why he only got a three-year, $18 million deal with just $9 million guaranteed. He has far outplayed that this year, standing out on a defense filled with standouts. Robert Saleh called him a "game-wrecker" and rightfully so. He leads the team with 60 tackles and his two sacks, six tackles for loss and one forced fumble are all more than his younger, Pro Bowl brother.
Honorable mentions: Shaq Leonard, Indianapolis Colts; Nick Bolton, Kansas City Chiefs; TJ Edwards, Chicago Bears
These rankings were compiled by:
AFC South reporter Ben Arthur (@benyarthur)
NFC South reporter Greg Auman (@gregauman)
Dallas Cowboys reporter David Helman (@davidhelman_)
AFC East reporter Henry McKenna (@McKennAnalysis)
NFC West reporter Eric D. Williams (@eric_d_williams)
NFC East reporter Ralph Vacchiano (@RalphVacchiano)
NFC North reporter Carmen Vitali (@CarmieV)
---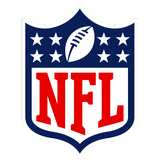 Get more from National Football League Follow your favorites to get information about games, news and more
---