Undefeated teams are no more after Week 6 of the NFL season.
Both the Philadelphia Eagles and San Francisco 49ers lost this past week in what was a shaky showing for each offense. So did the holes in their armor shake up their rankings in this week's Herd Hierarchy?
Herd Hierarchy: Cowboys return, Ravens bounce to Top 3 in Colin's Week 7 rankings | The Herd
Colin Cowherd shares his Week 7 Herd Hierarchy, including the Dallas Cowboys' return, the Baltimore Ravens making a huge leap into the top three and Buffalo Bills moving down.
10. Dallas Cowboys (Last week: Unranked)
Cowherd's thoughts: "They're the most penalized team in the league, 27th-ranked red zone offense, but DaDak [Prescott] played well. He has an 81 percent completion percent when targeting CeeDee Lamb, and I thought Brandin Cooks arriving was a big moment last night for Dallas. They're 10-1 following losses since the 2021 season, that's the best win percentage in the league."
Up next: Bye
9. Cincinnati Bengals (10)
Cowherd's thoughts: "The Bengals have Joe Burrow. They were out-gained by Seattle and won, they've won three of four heading into the bye week. Hardest remaining schedule, but I like the fact that I thought they were outplayed against the Rams and the Seahawks and yet they found a way to win both of those games. They will now get healthy. When they target Ja'Marr Chase 10 times or more they win.
Up Next: Bye
8. Miami Dolphins (4)
Cowherd's thoughts: "Their five wins have come against teams that are 5-24. Little bit of a mirage. But they have the number one scoring offense, number one passing offense. Probably the most fun in the league to watch. Probably the most fun in the league to watch. … Their defense is just not very good."
Up Next: Dolphins vs. Philadelphia Eagles (8:20 p.m. ET)
7. Buffalo Bills (6)
Cowherd's thoughts: "The Bills don't feel like they're buttoned up. They're not as good defensively, and they were held scoreless for three quarters against the Giants. But they won, and their two losses this season … have come in close games. … Josh Allen has cleaned up the mess in the red zone … this year, 11 TDs and no picks in the red zone. … Their defense also leads the NFL in sacks."
Up Next: Bills at New England Patriots (1:00 p.m. ET)
Want more great stories delivered right to you? Here's how you can create or log in to your FOX Sports account, follow your favorite leagues, teams and players and receive a personalized newsletter in your inbox daily.
6. Jacksonville Jaguars (5)
Cowherd's thoughts: "The defense leads the NFL in takeaways, some of those draft picks now are really playing well. They're on a three-game winning streak, did well in London. Now they come home where a lot of people thought they'd be sleep-walking and they picked up a W. Trevor Lawrence though, knee injury, so we'll keep the Jags deserving at number six."
Up Next: Jaguars at New Orleans Saints (8:15 p.m. Thursday)
5. Philadelphia Eagles (3)
Cowherd's thoughts: "Jalen Hurts already has more picks than last year. So he's not the same without Shane Steichen. … He's still very good and dangerous. Their third-down offense is excellent and their fourth-down sneaks, the 'brotherly shove', you can't defend it. … Lane Johnson now is hurt, and opposing quarterbacks' average passer rating in almost 95. Not good."
Up Next: Eagles at Miami Dolphins (8:20 p.m. ET)
4. Detroit Lions (8)
Cowherd's thoughts: "I think Detroit's really good. I think they have better talent than Dallas, but we don't talk about them. 7-1 in their last eight games, 13-3 in their last 16. Best offensive line as far as I can tell in the NFL, 3-0 on the road. … This team is so good … third-easiest schedule remaining. Only team to hold opponents under 100 yards rushing in every game. 
Up Next: Lions at Baltimore Ravens (1:00 p.m. ET on FOX and FOX Sports app)
3. Baltimore Ravens (Unranked)
Cowherd's thoughts: "I like Baltimore. I think Lamar Jackson's having a season. Their defense has only allowed six touchdowns, fewest in the NFL. They have the number four scoring defense, they get after the quarterback. [Jackson] leads the NFL in rushing for quarterbacks. I thought his first half against the Titans was magical. They struggle at times in the red zone, they were a little too run-centric down there. But they've rushed for 100-plus yards in 22 straight games. Lamar's always been better in the pocket than he's been given credit for. I think he looks spectacular this year.
Up Next: Ravens vs. Detroit Lions (1:00 p.m. ET on FOX and FOX Sports app)
2. Kansas City Chiefs (2)
Cowherd's thoughts: "5-0 with [Travis] Kelce and Chris Jones. I still think their wide receiver group needs help at the trade deadline. They're winnning cause of Reid and [Patrick] Mahomes. Their defense, only team to allow 21 points or fewer in every game. Mahomes is the highest-graded rushing grade among all quarterbacks this season. … I think they need to add a piece."
Up Next: Chiefs vs. Los Angeles Chargers (4:25 p.m. ET)
1. San Francisco 49ers (1)
Cowherd's thoughts: "They trailed for the first team this season. They had two awful calls go against them. Three huge drops, kicker missed a 41-yarder, or they're undefeated. That kick has been made 81 percent of the time in the last decade. They have stars in every unit. They have stars in every unit. I didn't think Brock Purdy was bad. … I thought that final drive, considering the elements – no [Christian] McCaffrey and Deebo [Samuel] – was pretty darn good."
Up Next: 49ers at Minnesota Vikings (8:15 p.m. ET Monday)
FOLLOW
Follow your favorites to personalize your FOX Sports experience
---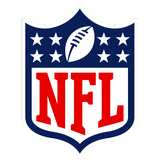 Get more from National Football League Follow your favorites to get information about games, news and more
---