Just last week, we unveiled our FOX Sports college hoops preseason top 25 rankings, which featured the Kansas Jayhawks in the top spot. Now, it's time for the next step in our countdown to the start of the 2023-24 men's college basketball season.
FOX Sports' three preseason All-America teams include a list of players where the value of profiting off name, image and likeness is seen, and where the beauty of college basketball is shown. 
Zach Edey, Hunter Dickinson and Armando Bacot are all seniors, and all three are recognizable across the country to even the casual follower of the sport. Come March, when all three of these stars are hopefully taking the court in the NCAA Tournament, it will be a win for college basketball, as there will be identifiable talent on the floor. 
Look at the case of Bacot, who stated in an exclusive FOX Sports Q&A that he could very well make seven figures in NIL dollars this season. There's a deeper discussion that we'll have on the state of the bigs at the college level, but for that traditional superstar frontcourt talent, college is the best destination right now, and that is once again a theme on our preseason All-America teams.
Let's get to who we believe are the top-15 players heading into the 2023-24 college basketball season. 
One note: I do not believe in naming freshmen preseason All-Americans because they have not played a second of college basketball. Yes, Big Blue Nation in Kentucky, this message is partly directed to you! 
With that said, here we go. 
FOX Sports College Hoops Preseason All-America First Team
The reigning national player of the year is undoubtedly the consensus preseason national player of the year for obvious reasons. The 7-foot-4, 300-pound center is in a class of his own in college basketball, and more than anything, I'm intrigued to see if he can exceed his dominant figures from last season after averaging 22.3 points, 12.9 rebounds, 2.1 blocks and 1.5 assists per game, all while shooting 60.7% from the field and 73.4% from the free-throw line. In fact, last year, Edey became the first player in the NCAA database to rank in the top 25 in points, rebounds, blocks and field goal percentage. 
There is only one question for the senior from Canada: Can he lead Matt Painter and Purdue to the elusive Final Four? The March Madness run is the only thing missing on his career charts. 
Hunter Dickinson — "The best offensive big man I've ever had." 
Those were the words of Kansas head coach Bill Self at Big 12 Media Day when he was asked about Dickinson. That's some serious high praise from Self, and it surely won't make other coaches in that conference sleep easily at night when they're thinking about the ways Self can scheme for a senior that was an All-American at one point at Michigan. Averaging at least 18.5 points and 8.5 rebounds per game in each of the last two seasons, Dickinson is a handful to stop, and even at 7-2, he's combined to make 45 3s in the last two seasons. Can the Big 12 Preseason Player of the Year save his best for last and charge Kansas to the promised land? He's got point guard Dajuan Harris, along with Kevin McCullar Jr. and KJ Adams, and a significant addition in sharpshooter Nick Timberlake from Towson to fill out the projected starting lineup. 
He started his career as an under-recruited guard from George Mason, growing up in Rhode Island and getting overlooked by high-major schools. In a game in February 2022 against Creighton, the Marquette guard did not play in crunch time, leading to an animated discussion with head coach Shaka Smart about his role and what needed to change. 
Entering the 2023-24 season, he's the best point guard in the country and is leading a top-five caliber team that won the Big East regular season and tournament titles. The 6-3 Kolek is fueled by the doubters, and for opponents, he's the closest player we have to Grayson Allen in his Duke days. He doesn't mind being hated — in fact, he loves it. His 270 assists to 90 turnovers last year were flat-out ridiculous in an offensive system that the point guard thrives in.
Kyle Filipowski, Duke 
How many times can this be said: A one-and-done player who won ACC Freshman of the Year at Duke actually elected … to come back to college. That was Filipowski's choice, and because of it, along with the return of Tyrese Proctor, Jeremy Roach and Mark Mitchell, combined with the nation's No. 2 recruiting class, the Blue Devils are the preseason No. 2 team in America. Averaging 15.1 points and 8.9 rebounds per game, while also showing that he was the top freshman in a loaded Duke class, Filipowski became a Cameron Crazies favorite instantly and shot up NBA Draft boards. He was projected to be a top-20 pick in last June's draft, but rather than move on to the next level, the 7-footer is back for Jon Scheyer's second season. Filipowski has unfinished business at Duke, looking to avenge the first-weekend exit in the NCAA Tournament last year and charge the Blue Devils on a deep run toward the program's first national championship since 2015. 
The Tar Heels' all-time leading rebounder (1,335) and double-doubles leader (68) rounds out my preseason first-team All-Americans, and it's not just because of the historic numbers he's put up in his first four seasons playing for one of college basketball's blue bloods. It's also because of my one-on-one with Bacot a few weeks ago, and hearing his mindset entering his fifth year of college basketball. It became very apparent that he wants to redeem himself after UNC went from preseason No. 1 in college basketball last season to not even making the NCAA Tournament. The 6-11, 240-pound big man is poised for another huge season after being named a third-team All-American last year. 
There are two historical figures that raise my eyebrows with Bacot: He joins Sam Perkins as one of two Tar Heels with 1,800 points, 1,000 rebounds and 150 blocks. The other? His 10.1 boards per game over his career are the highest average by a UNC player since Rusty Clark, who played from 1966-69. 
Bacot is already a Carolina great. If he and RJ Davis can charge the Tar Heels on a second Final Four run in three years – something that isn't without the realm of possibility if all of the new pieces mesh well – Bacot's status of legend in Chapel Hill would be cemented. 
FOX Sports College Hoops Preseason All-America Second Team
The NCAA Division I active scoring leader (2,562 points) is at the top of my All-America second-team after being named a three-time AP All-America Honorable Mention selection in a legendary run at Oral Roberts. Most notably, Abmas helped lead the 15th-seeded Eagles to the Sweet 16 as a sophomore, topping Division I in scoring with 24.5 PPG and ranking second with 100 made triples. Averaging 20.8 points per game over the last four years, also the best scoring average in the NCAA during that span, Abmas will charge the Longhorns in Rodney Terry's first full season at the helm. The Texas coaching staff has told FOX Sports that Abmas is a dream to work with and has led the culture-building process ahead of the 2023-24 campaign. Abmas offers the total package. We will see how he handles the move to the Big 12 from the Summit League. 
I believe Kalkbrenner is the best defensive player in college basketball. One of 11 players to be named a two-time Big East Defensive Player of the Year award winner, Kalkbrenner was tied for 18th in the country last season with 72 blocks. He enters his senior season with 199 rejections over his career, but beyond that, Kalkbrenner carries such a commanding presence on the interior, having averaged 16 points and six rebounds per game last season. The 7-1, 270-pound big man is also incredibly efficient. His 67% career shooting clip ranks sixth in NCAA history. As far as his Bluejays legacy is concerned, Kalkbrenner has already played in six NCAA Tournament wins, more than any player in program history. 
Terrence Shannon Jr., Illinois 
He's a microwave-mode scorer who can get cooking quickly and has been a part of three NCAA Tournament teams, including a Sweet 16 run while at Texas Tech in 2021. In my estimation, Shannon is the top guard in the Big Ten and will be counted on to lead the way for Brad Underwood's team. At 6-6, Shannon has a combination of length and ball-handling ability that makes him a really difficult player to defend, averaging 17.2 points, 4.6 rebounds and 2.8 assists per game on 44% shooting from the field. The key for his fifth year of college basketball: perimeter shooting. Last year, Shannon was just over 32% from 3-point land. If that scoring can come with more efficiency, Shannon will have the total package. He may be required to run the point guard slot for Illinois this season, but if Ty Rodgers can handle that workload, it's only going to help the seasoned Shannon shine. 
He is the best pure closer in the Big Ten and one of the best in the country in tight situations. The way Walker has evolved over the last two years for Tom Izzo has been nothing short of superb, and the fifth-year guard returns to East Lansing to lead a top-five team in college basketball. Not only did Walker shoot 46% from the field this past year, but his 3-point numbers were strong at 42%. The reason why I believe he's one of the 10 best players in the country is the way he closed last season. When it mattered most, Walker rose to the occasion, averaging 18.6 points and 3.8 assists per game over the final eight contests of the season. His 23-point showing to charge the Spartans past a 29-win Marquette team in the NCAA Tournament was a master class, and I think the way he closed last year will run right into the 2023-24 campaign. Familiarity is always great in college basketball, and the fact Walker will be working alongside AJ Hoggard, Jaden Akins and Malik Hall is scary for everybody else in the Big Ten and the country. Izzo has 83% of his scoring back from a year ago, and Walker is poised to be at the forefront of everything for MSU. I'll buy any stock people are selling because a fifth-year guard who isn't afraid of the big moment under a Hall of Famer is too much for me to pass on for a second-team recognition. 
Yes, he's still around. The fifth-year senior charges a Villanova program that is seeking a turnaround season after missing the NCAA Tournament for the first time since 2012. Moore, who missed the majority of last season after suffering a torn Achilles in the 2022 NCAA Tournament, was the main reason why Kyle Neptune's team got into the bubble conversation after a dismal 2-5 start to the year. Villanova won six of seven in February to get back on the national radar, a stretch in which Moore powered the team with four performances of 17-plus points and a pair of 23-plus point outings. When he was on the floor, the Wildcats looked night and day from who they were in November and December because Moore can make a defense uncomfortable and really get his Villanova team composed. The 23-year-old leads a squad that cleaned up in the transfer portal with Tyler Burton and TJ Bamba headlining four additions, while Eric Dixon and breakout candidate Mark Armstrong are back. Moore is Kolek's biggest challenger in the Big East Player of the Year race.
FOX Sports College Hoops Preseason All-America Third Team
There is not a sophomore in America who I believe is more poised for a huge leap in his second year of college basketball than Proctor. The Sydney, Australia native is a 6-5 guard with a strong frame and high-level playmaking ability. After reclassifying in June 2022 and joining Jon Scheyer's program, it took Proctor some time to figure out everything and process the game at a high level. But in the final stretch of the Blue Devils' season, he averaged 11.2 points and 3.2 assists in the final nine games. In Duke's run to an ACC Tournament championship, Proctor had a pair of games in which he notched three triples. If that perimeter game keeps coming along, there's no denying how smooth the 19-year-old can make it look on the court. With him and Jeremy Roach running the backcourt, Duke could have as good of a duo as any in America.
The SEC Preseason Player of the Year hails from College Station for the first time in Texas A&M history. Taylor may only be 6-feet tall, but don't let his size fool you. The Dallas native is one tough, explosive point guard who can get it done on both ends. Averaging 16.3 points and 3.9 assists per game while shooting 36% from downtown, Taylor evolved his perimeter game as a sophomore and became a more efficient player as well. The SEC's returning leading scorer, Taylor was one of just three players in Division I with 500-plus points, 125-plus assists and 50-plus steals while shooting 85% or better on free throws. With 12 games of 20-plus points as a sophomore, we can only wonder what he will have cooking up in Year 3 under Buzz Williams.
By all accounts, the 7-2 Bristol, Connecticut native is poised to take the torch as the reigning national champions' starting center, and provided he stays healthy, Clingan will contend for Big East Player of the Year honors. I bring up the health because Clingan, who was named to the conference's all-freshman team last year, is still working his way back from a right foot strain he suffered in practice at the end of September. The injury does not appear to be serious, and Clingan should be on the floor by the time the Huskies' schedule really ramps up, if he's not on the floor even sooner for the season-opener (Nov. 6 vs. Northern Arizona, 6:30 ET on FS1). Clingan averaged 6.9 points and 5.6 rebounds in 13 minutes per game last season, providing a spark off the bench for Final Four Most Outstanding Player, Adama Sanogo. Now, he's got the makings to be the next great UConn big man, and has even worked in 3-point shooting to his repertoire. If those shots are falling at any sort of a consistent rate, there's no stopping Cling Kong, as he's now known as in Storrs. 
The fifth-year senior is one of the elite bucket-getting guards in college basketball, and when he gets hot from 3-point range, there's really no stopping him. Ellis raised his offensive numbers significantly last season, averaging 17.7 points, 3.1 assists and 3.7 rebounds per game, charging USC to its third straight March Madness appearance. Last January against UCLA, Ellis matched the entire Bruins team total of 27 points in the second half, finishing with 31 in a win. On March 2 of last season, Ellis scored a career-best 35 points – matching a record at the Galen Center – against Arizona in a narrow defeat. Ellis' fifth and final act is poised to be his best yet, and he will be at the forefront of a 21st-ranked Trojans team that features No. 1 overall freshman Isaiah Collier, as well as Bronny James, whose status for the season remains up in the air but is "doing well" according to head coach Andy Enfield after his cardiac arrest incident in August. 
The reigning Pac-12 Most Improved Player already took one massive leap last season with the Wildcats, and with Ąžuolas Tubelis gone to the NBA with the 76ers, look for Ballo to enter the top echelon of bigs in the country this season. He averaged 14.2 points and 8.6 rebounds per game en route to first-team All-Pac 12 honors last year, good enough to also be named to the top 10 of the Kareem Abdul-Jabbar Center of the Year watch list. The NBA Academy Latin America alum, who started his college career at Gonzaga, has found a home in Tucson after he went from 6.8 points and 4.4 rebounds per game as a sophomore to the figures listed above, doubling his production. How will he coexist with fifth-year senior Keshad Johnson, who transfers in after being a starter for national runner-up San Diego State and leading the Aztecs in scoring in the national championship game with 14 points? Will Ballo be able to sustain his level of production for a full season? Those are the key questions, but with Tubelis gone, it's the Oumar Ballo Show for Tommy Lloyd and the Wildcats, who are 61-11 in the big man's two seasons with the program. I'm betting that level of success continues and Ballo is at the forefront of a team that should compete for a Pac-12 championship this season.
John Fanta is a national college basketball broadcaster and writer for FOX Sports. He covers the sport in a variety of capacities, from calling games on FS1 to serving as lead host on the BIG EAST Digital Network to providing commentary on The Field of 68 Media Network. Follow him on Twitter @John_Fanta.
FOLLOW
Follow your favorites to personalize your FOX Sports experience
---
COLLEGE BASKETBALL trending
---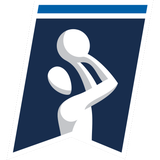 Get more from College Basketball Follow your favorites to get information about games, news and more
---