The Houston Astros aren't dead yet.
Plenty of players contributed to Hoston's season-saving win over the Texas Rangers in Arlington in Game 3 of the American League Championship Series, a testament to this squad's overall depth and ability to win on the road, something we have seen all season long from the team with the best record and run differential away from home.
[Related: Cristian Javier delivers another playoff gem as Astros outlast Rangers in Game 3]
But it was a familiar story in a hostile environment for this inevitable Astros squad — these players love being October villains, and none more so than the face of this entire Astros dynasty, José Altuve.
Altuve set the tone from the very beginning of the game after. It went down as a flyout in the box score, but Altuve smashed one of Max Scherzer's first offerings to the right-center field wall, narrowly missing a home run. He then smashed a no-doubt solo homer off Scherzer to lead off the third and give the Astros a 4-0 lead. 
Then in the fifth, Altuve flied out to the wall again, this time 406 feet to the wall that stands 407 feet away from home plate in straightaway center field. 
In other words, Altuve was roughly five total feet away from a three-homer game. All three of those fly balls he hit had an exit velocity of over 100 mph, per Baseball Savant.
That's a bad sign for Rangers fans. After going 0-for-8 during the first two games of this series, Altuve has woken up after being placed in a familiar role: the villain who gets booed every time he steps up to the plate. If I were a Rangers fan, I would simply stop booing him for my own team's sake. Just look at what he has done to the New York Yankees every time the crowd in the Bronx has heckled him during the playoffs. 
No player has more hits in Yankee Stadium in the postseason since 2015 than Altuve. Booing him does not work, and we have years of playoff evidence to back that up.
Altuve's home run was the 25th of his career in the playoffs, and I could not be happier for him. He is one of the nicest people in baseball, in addition to being one of the best players of his generation.
The Astros have plenty of great veteran October-tested bats throughout their lineup. After all, they are defending World Series champions for a reason. But it was clear to me tonight that Altuve is still the sparkplug of this offense. Yes, Yordan Álvarez may be the best hitter in baseball — or at least the best hitter in the postseason so far. But the Astros go as Altuve goes, just like they always have. 
As we saw in Game 2, an opponent can overcome a fantastic individual performance from Álvarez at the plate. But tonight, Altuve was their engine. He's now found himself at the plate, and the Astros once again proved how comfortable they are away from Minute Maid Park. If that combination continues, watch out. The Astros can turn this entire series around in a hurry, and thanks in large part to Altuve, they began that process tonight.
---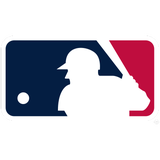 Get more from Major League Baseball Follow your favorites to get information about games, news and more
---