It was rookie righty Brandon Pfaadt who delivered the outing of his life to keep Arizona in Game 3 of the NLCS, if not the entire series. It was the veteran Ketel Marte — the longest-tenured D-back — who ultimately won it with a walk-off single.
"He has an unbelievable heartbeat. He loves to be in that moment. He is one of our best players for a reason," said manager Torey Lovullo after the win. "He just has the heart of a lion. He wants to get the job done and be the main guy to help his team win a baseball game."
Moved to the leadoff spot against Phillies southpaw starter Ranger Suarez to take advantage of his exceptional track record vs. left-handed pitching, Marte had been hitting the ball hard all night before his eventual game-winner. He led off the game with a groundout, but it came off the bat at 115.4 MPH — the ninth-hardest-hit ball of his career. He followed with two ringing doubles in his next two plate appearances, including one in the sixth that nearly cleared the left field fence for a homer.
Both teams had built up and squandered numerous scoring opportunities in the later stages of the game. After striking out to lead off the eighth inning against the impenetrable Jose Alvarado, a showdown against a shaky Craig Kimbrel in the ninth with the winning run on third base was a far more favorable matchup for Marte. Having walked No. 9 hitter Geraldo Perdomo to load the bases, Kimbrel had no choice but to attack the zone — even against Arizona's hottest hitter.
"Right man, right spot," said Pfaadt after the victory.
On the second pitch from Kimbrel, Marte smashed a high-heater into center field to win it. It was Marte's third hit of the night — the same amount of hits the entire fearsome Phillies lineup collected in Game 3 — and the third walk-off in D-backs postseason history. Like the two before him, Marte ended things with a single to center field. 
[Mintz: Diamondbacks walk off Phillies, climb back into NLCS]
"Ketel is amazing," Pfaadt continued. "He can do that in his sleep, so having Ketel and all those guys start getting hot and we're going to be a dangerous team for sure."
Marte's walk-off was the pinnacle of what has been an incredible individual stretch amidst Arizona's collective success this month. He's recorded a hit in all eight games for Arizona thus far, adding to the four games he collected a hit in back in 2017 when the D-backs reached the NLDS. 12 games is tied for the third-longest hitting streak to start a postseason career in MLB history. 
That Marte's October hit streak stretches back to 2017 may feel a little goofy with so much time elapsed between playoff appearances, but it's also a nice reminder of how long he's been playing in the desert. A top prospect in the Mariners system, Marte was squeezed out of Seattle's long-term plans after two middling seasons as a young infielder and shipped to the D-backs in a high-profile swap following the 2016 season. 
At the time, Arizona was coming off a forgettable fourth-place finish and looking to refresh the roster around MVP candidate Paul Goldschmidt. Marte was eventually called up in late June and played shortstop every day for a 2017 squad that surged from 93 losses to 93 wins and a Wild Card berth. 
The trip to the playoffs in his debut year with the Snakes turned out to merely be a blip. It would be their last postseason appearance until this current run to the Wild Card and beyond in 2023. But as the organization descended into mediocrity and then much worse, Marte developed into one of the premier switch-hitters in baseball. In the field, Marte moved off shortstop and willingly bounced between second base and center field pending what the roster demanded. Since 2018, only Jose Ramirez (31.0) and Francisco Lindor (27.9) have amassed more bWAR than Marte (20.5) among switch-hitters. 
Though trade rumors constantly swirled as the team struggled to build a winner, Arizona signed Marte to a $76 million extension before 2022 through at least 2027 to demonstrate their commitment to him as a foundational piece of the roster, a decision that has proven prudent on many levels. 
After a disappointing 2022, Marte returned to All-Star form in 2023, even if he didn't get the invite to the festivities in Seattle. He was one of baseball's best hitters in both June (1.040 OPS) and September (.926 OPS), and hasn't cooled off from his strong finish to the regular regular season during Arizona's surprise run to the NLCS. Now he's back in October, one of just two players left on the current roster from the 2017 playoff run alongside Christian Walker. And he just keeps hitting. 
"Being one of the oldest guys on the team, I want to give everything that I've got, and this is the right opportunity to show that," Marte said postgame. 
Even in his seventh year with the D-backs, Marte may be exaggerating his elder status just a tad. But from reaching the playoffs for the first time as a 23-year-old to losing 110 games as a 27-year-old to delivering in an iconic postseason moment just a week after his 30th birthday, Marte sure has been through a lot with this organization. 
"I give credit to the front office for putting this team together. I'm excited to be fighting."
Jordan Shusterman is half of @CespedesBBQ and a baseball writer for FOX Sports. He has covered baseball for his entire adult life, most notably for MLB.com, DAZN and The Ringer. He's a Mariners fan living in the Eastern Time Zone, which means he loves a good 10 p.m. first pitch. You can follow him on Twitter @j_shusterman_.
---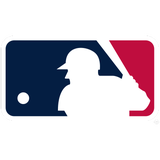 Get more from Major League Baseball Follow your favorites to get information about games, news and more
---