The 2023-24 NBA season has arrived! The season tips off on Oct. 24 and we here at FOX Sports know that getting reacquainted with the league can be overwhelming.
To help with that, we've put together a preview that will basically tell you everything you need to know by dividing the 30 teams into eight categories:
Title or Bust

So You're Saying There's (Definitely) A Chance

The Window Has Closed. Even if They Believe Otherwise

A League of Their Own

Good, Just Not Great

The Future Is Bright

Yawn

We Got Next
Here's the second group of teams, all of which probably won't be in the conversation for a title this season.
Good. Just Not Great. 
These teams matter. They're just not going to be playing in the finals. 
Reasons to be optimistic: Luka Doncic is a stud, and now he gets to (theoretically, more on that in a minute) spend an entire season playing alongside Kyrie Irving. They only played 16 regular season games together last season but when sharing the court they proved unstoppable on offense, leading the Mavericks to an offensive output of 121.7 points per 100 non-garbage time possessions, a mark better than the No. 1-ranked Sacramento Kings. The Mavericks also added ace defender Grant Williams, who should help bolster what was the league's fifth-worst defense last season.
Reasons to be pessimistic: Nothing we've seen from Kyrie Irving over, say, the last five years should make anyone feel optimistic about any team he's on. When he's not injured, he's creating chaos. When he's not creating chaos, he's injured. 
X-Factor: Kyrie is obviously the answer here. But the defensive performance bears watching, too. Two seasons ago, head coach Jason Kidd transformed the Mavs' D into the league's seventh-best. Last season, they fell 20 spots.
Reasons to be optimistic: In Donovan Mitchell, Darius Garland, Evan Mobley and Jarrett Allen the Cavs have two All-NBA-caliber guards and two All-Star level big men. What they were lacking last season was two-way talent on the wing — which is why the addition of Max Strus could be huge. Strus isn't a star, but he's a career 37 percent 3-point shooter (on high volume) and a capable defender. He'll round out the Cavs' starting five nicely.
Reasons to be pessimistic: The fits among the big four are just not great. Mitchell and Garland are both small guards who excel with the ball in their hands. Allen and Mobley are both skinny bigs who can't shoot. There's enough talent among them to rack up wins during the regular season. But during the playoffs, when every possession matters and limitations are amplified, these deficiencies can be crippling.
X-Factor: Can Mobley add some guard skills to his game? Can he be the one to lock down Jimmy Butler and Jayson Tatum? And can he hit enough jumpers to loosen up the floor. He's only 22 and will be a multi-time All-Star. But for this interaction of the Cavs to excel, they're going to need more from him now. 
Reasons to be optimistic: De'Aaron Fox and Domantas Sabonis give them one of the top 1-2 punches in the NBA. The offense — which led the league last season — is legit. And if Keegan Murray, the No. 4 pick in last year's draft, can build upon his exciting rookie season, the Kings could be even better. 
Reasons to be pessimistic: As good as the Kings were on offense last season they were nearly as bad on defense. They finished 24th on that end, and did nothing this offseason to address those issues. 
X-Factor: After a fantastic regular season, Sabonis was exposed in the playoffs against the Warriors. When the Kings had the ball, the Warriors shaded off him, daring him to shoot, a maneuver which seemed to rattle him. And when the Kings were defending, the Warriors attacked Sabonis repeatedly in pick-and-rolls. He's had all offseason to think about that series, and come up with ways to adjust. He'll need to if the Kings have any hopes of playing deep into May. 
Reasons to be optimistic: Things can't go any worse, right? The Rudy Gobert trade turned out to be a disaster, as the Timberwolves struggled anytime Gobert and Karl-Anthony Towns shared the floor. So what's the reason for optimism? Because one would think that a full season plus a full offseason should have given the Wolves and Chris Finch, their head coach and a man known for his basketball acumen and creativity, enough time to figure out a solution. 
Reasons to be pessimistic: It's possible there is no answer to the Towns-Gobert problem. And if that is the case, this team is dead.
X-Factor: Last season this was a group in desperate need of a steady point guard, which is why Mike Conley's arrival in February made such a difference. In non-garbage time minutes, the Wolves were 8.2 points per 100 possessions better than their opponents with Conley on the floor, according to Cleaning the Glass. Conley is also familiar with Gobert from their time in Utah together. 
[Related: NBA Team Tiers 3: Victor Wembanyama and the Spurs got next]
Reasons to be optimistic: Zion Williamson is supposedly healthy. So is Brandon Ingram. And CJ McCollum. And when healthy, this is one of the deepest teams in the NBA. Of course …
Reasons to be pessimistic: … They're never healthy. You know about Zion's injury history. But Ingram missed 37 games last season and 27 the year before. 
X-Factor: The answer here is the obvious one — Zion, when healthy, is basically Shaq. If he's on the court the Pelicans are a handful. If he missed 50-plus games again, the Pelicans will be a lottery team.
Reasons to be optimistic: The Knicks went 17-8 with Josh Hart last season, and now he's with them from the start. Jalen Brunson established himself as a top-25 player, and is still getting better. And the roster is loaded with depth and young players — Quentin Grimes, Immanuel Quickley — who could pop. 
Reasons to be pessimistic: The Knicks boasted the league's fourth-best offense last season, despite not being good at shooting (20th in effective field goal percentage). They were able to do this by crashing the offensive glass and taking care of the ball. But it will be hard to match last year's success with the same formula.
X-Factor: Once again, after an All-Star season, Julius Randle struggled in the playoffs. Can he bounce back and then figure out why he's shooting 34.4 percent in 15 career playoff games?
Reasons to be optimistic: They get a full offseason and season under Quin Snyder, who has a career winning percentage of 58.1. Under Snyder, the Utah Jazz were one of the most explosive offenses in the NBA. There's no reason he can't do the same with Trae Young and Co.
Reasons to be pessimistic: Trae Young has never shown a willingness to do the sort of things—play defense, move without the ball—that are required to win games. He had that one playoff run during that strange pandemic season. Aside from that year, though, Young's Hawks have never won a playoff series.
X-Factor: Can De'Andre Hunter, in Year 5, finally develop into a starting-caliber two-way wing who can fit snugly alongside Young and Dejounte Murray?
A League of Their Own 
We're giving the Thunder their own category because there's no other team like them. The reasons are …
Reasons to be optimistic: … they have a player in Shai Gilgeous-Alexander who was on MVP ballots last season, but they're not trying to win a title yet. This season will be about seeing what Chet Holmgren is, and how he and SGA fit together, and how Josh Giddey, Jalen Williams and the rest of the team's young players fit around them. The Thunder are almost there. Next season they'll be in one of the above categories. 
Reasons to be pessimistic: Honestly, there really aren't any. No team is set up better for the future, and yet they're already so good. The only thing working against them right now (emphasis on right now) is how loaded the West is. The Thunder could win 42 games and still miss the playoffs.
X-Factor: If Holmgren is everything we think he is, then forget about the future, the Thunder will be a handful this year. 
Yaron Weitzman is an NBA writer for FOX Sports. He is the author of "Tanking to the Top: The Philadelphia 76ers and the Most Audacious Process in the History of Professional Sports." Follow him on Twitter @YaronWeitzman.
FOLLOW
Follow your favorites to personalize your FOX Sports experience
---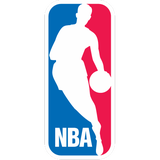 Get more from National Basketball Association Follow your favorites to get information about games, news and more
---