The Travis Kelce-Taylor Swift love story does not appear to be stopping any time soon. The two appeared together for the "Saturday Night Live" after-party in New York over the weekend after making separate appearances on the comedy show, just days following Swift's third trip to one of Kelce's games over the past month as the Chiefs beat the Broncos on Thursday Night Football.
Positive rumors continue to swirl about their relationship, and Kelce reportedly recently moved Kansas City-area houses in order to have more privacy. He also reportedly plans to join Swift in South America during the Chiefs' bye week in November when Swift kicks off the international part of her "Eras Tour".
But there was one thing Swift did that "terrified" Kelce, he revealed in a recent episode of the "New Heights" podcast he co-hosts with his brother, Philadelphia Eagles center and fellow Pro Bowler Jason Kelce: meet and talk with their father, Ed Kelce.
"Taylor Swift talking to Dad. You know Dad like I know Dad," Travis Kelce said.
"Which is, he shouldn't be talking to Taylor Swift," Jason responded, laughing.
"This is a terrifying conversation," Travis said. "I felt terrible."
"If you see Dad talking to anybody and you can't hear what's happening, who knows where that conversation's going?" Jason said.
The two later clarified that they were just having some fun needling their father, "the best dad in the world." They also enjoyed that he got some of the spotlight to share alongside his ex-wife Donna Kelce, the boys' mother, who Swift has often been seen with at each of Travis's games.
Travis also hilariously divulged that thanks to Donna, he was often a "leash kid" growing up due to how frequently he would get lost.
The brothers also revealed that Ed Kelce has started listening to Swift's music and "pumping her up."
"It looks like they were having a good time," Jason said. "That was awesome to see."
Travis Kelce admitted that he sometimes feels protective when on a date and has even reportedly told Swift's security team sometimes that the All-Pro would "take it from here."
"I feel like whenever I'm on a date, I'm always having the sense that I'm a man in the situation," Kelce said. "I'm protective, yeah, for sure. You always have to have that feeling or self-awareness, I guess."
But he also insisted that he appreciates Swift's security and denied ever pushing one of them after a video of him purportedly doing so went viral.
"I didn't push him. I placed my hand on the gentleman's back to let him know I was behind him," Kelce said. "If I had pushed him, he probably would have turned around and tased me. … 'Good sir, can you excuse me? I need to get the door. Sorry, I'm right behind you. Don't want to startle you. I know it's your job to keep crazy people away and if you just randomly get pushed in the back while standing in front of a door, that could probably be a little alarming.'"
---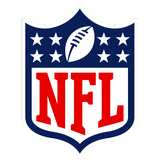 Get more from National Football League Follow your favorites to get information about games, news and more
---